Top Headlines

pba all-star visayas leg
Visayas All-Stars tops Smart All-Stars
Jeff Chan led the Visayas All-Stars to a 157-141 rout of the Smart All-Stars in Iloilo.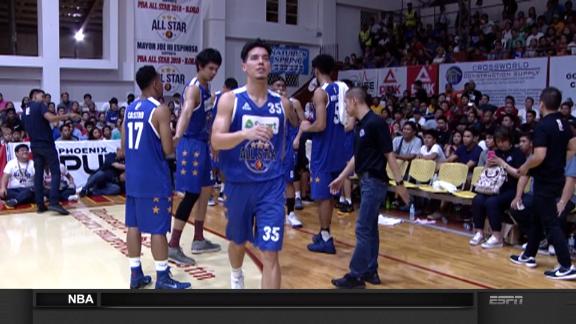 Khalid Yafai or Srisaket Sor Rungvisai could be up next
WBA Junior Bantamweight champion Khalid Yafai and WBC Junior Bantamweight titlist Srisaket Sor Rungvisai are possible opponents for IBF Super Flyweight champion Jerwin Ancajas.
Khalid Yafai dismantles David Carmona
WBA Junior Bantamweight champion and potential opponent of Jerwin Ancajas, Khalid Yafai was impressive in a 7th round TKO victory over David Carmona.
Ancajas-Sultan by the numbers
The bout between Jerwin Ancajas and Jonas Sultan was not pretty. Here's how the numbers broke down.
Jonas Sultan breaks down the fight
Jonas Sultan talks to ESPN5's Jinno Rufino following the bout with Jerwin Ancajas.
What's next for Jerwin Ancajas?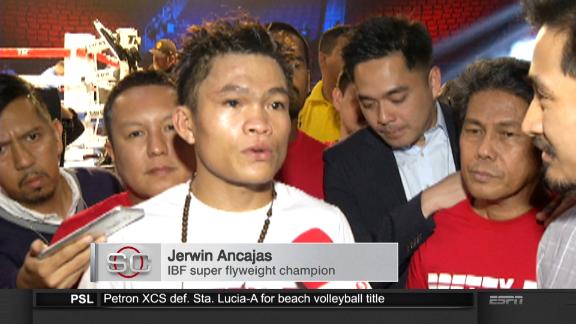 Pinoy boxer John Vincent Moralde wins on undercard
Pinoy boxer John Vincent Moralde won via unanimous decision over then-unbeaten Ismail Muwendo.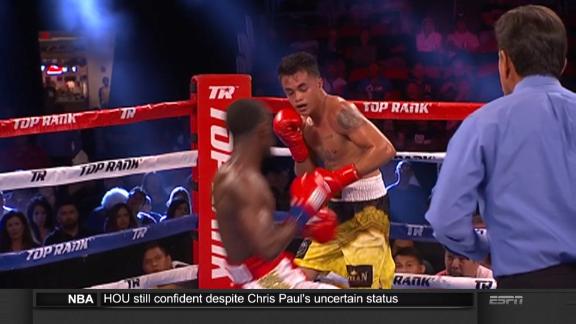 Rondina, Pons take PSL beach volleyball title
Sisi Rondina and Bernadeth Pons of Petron XCS are once again the champs after winning the 2018 PSL Beach Volleyball Challenge Cup.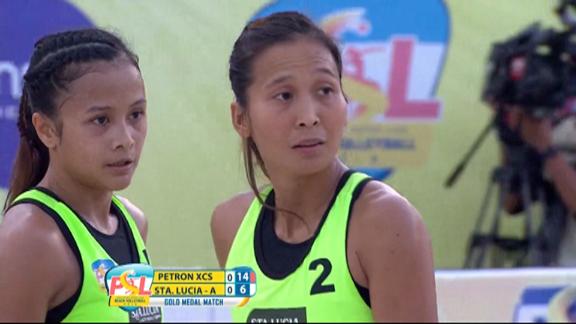 Marck Espejo to play for Oita Miyoshi
Marck Espejo will be the first Filipino to play in the Japan V1 League after signing with Oita Miyoshi Weisse Adler.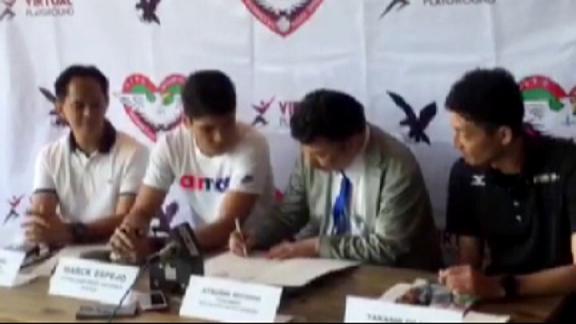 premier volleyball league
Pinoy winners in Jeju
Team 7-Eleven Philippines bagged several medals in the Jeju International Tourism Marathon Festival in South Korea.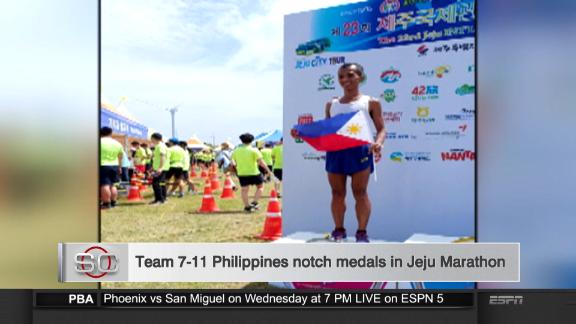 Nuki Sabio/PBA Image

Prime Jimmy Alapag, Ranidel de Ocampo and their other Talk 'N Text teammates against June Mar and his fellow starters, who wins? We ask the 2011 champion coach.
PBA Media Bureau

The "Leethal Weapon" was at the forefront of Magnolia's perfect week.
Customise ESPN