Top Headlines
Benintendi's sliding grab saves game for Red Sox
With the bases loaded in the bottom of the ninth, Alex Bregman hits it to left field where Andrew Benintendi dives to make the game-ending catch.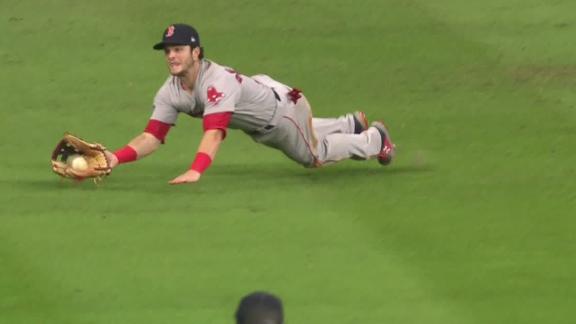 Altuve ruled out on fan interference
Mookie Betts tries to make a play at the wall on a Jose Altuve hit and the umpires rule that a fan interfered and call Altuve out.
Benintendi talks catch to end Game 4
Andrew Benintendi breaks down the approach on his game-winning catch, saying he was committed to diving no matter what.
Bradley: This game 'brought out a lot of emotions'
Jackie Bradley Jr. discusses his stellar play in the ALCS, recording 9 RBIs and reacts to Boston's 8-6 win against Houston in Game 4.
Betts on wild Game 4: 'This is the reason why I play the game'
Mookie Betts gives his perspective on the fan interference play against Jose Altuve in Game 4 and the emotions late in the game.
Hinch: I firmly believe in our team
Astros manager AJ Hinch discusses his team being down 3-1 and how he has full confidence in his team to come back in this series.
Hinch: We assumed Mookie was going to make a spectacular play
Astros manager AJ Hinch discusses the controversial call in the first inning and he says there's nothing he could have done cause that's the call they made.
Reddick's diving catch ends bases-loaded jam
With the bases loaded and two out in the ninth, Josh Reddick makes a great play on Mookie Betts' hit to right field to end the inning.
Martinez knocks in Betts for insurance run
J.D. Martinez lifts a single to score Mookie Betts in the eighth inning to give the Red Sox an 8-5 lead.
Kershaw strikes out nine
Clayton Kershaw tosses nine strikeouts and holds the Brewers to one run in his Game 5 start.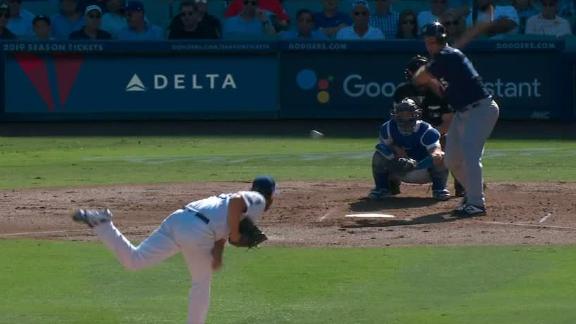 Counsell on pulling Miley: 'That was the plan all along'
Craig Counsell explains his move to pull starter Wade Miley after just five pitches, saying that it was all part of the game plan.
Kershaw notes effective curveball after 9-K performance
Clayton Kershaw reflects on his impressive outing after the Dodgers' 5-2 victory and discusses the importance of going back to Milwaukee with a win.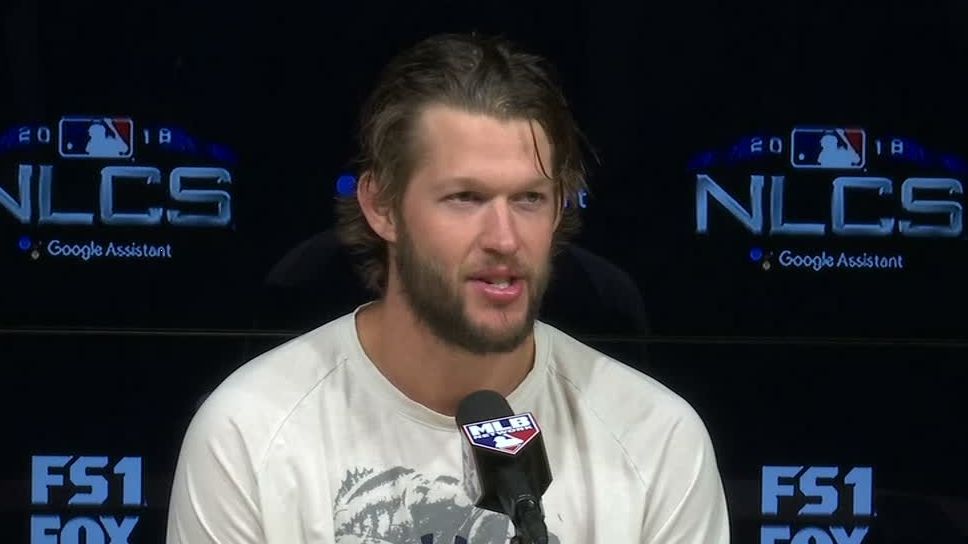 Kershaw makes Kratz look silly
Clayton Kershaw uses his nastiest stuff to get Erik Kratz whiffing at a curveball.
Dodgers double lead with 2-run 7th
Justin Turner knocks in an RBI single and Brian Dozier adds to the lead with a sacrifice groundout to make it 5-1 Dodgers in the bottom of the 7th.
Puig extends lead with RBI single
Yasiel Puig rips a line drive into center field to score Manny Machado, giving the Dodgers a critical insurance run and making it 3-1.
Miley pulled after one batter in Game 5 start
Brewers Game 5 starter Wade Miley gets pulled after walking the first batter Wednesday but is expected to start again in Game 6 on Friday.
Muncy's RBI single puts Dodgers ahead
Max Muncy slaps one through the hole to plate Justin Turner, giving the Dodgers a 2-1 lead over the Brewers.
Barnes ties it up with RBI single
Austin Barnes sends one back up the middle to bring in Chris Taylor and knot the score at 1-1.
Cain opens scoring with RBI double
Lorenzo Cain drives one to the center-field wall and brings in Orlando Arcia, giving the Brewers a 1-0 lead over the Dodgers.
Waiting for Almazan
governors' cup
Aces' Mike Harris dominates with 44 points, 27 rebounds
Mike Harris exploded for 44 points and 27 rebounds as Alaska Aces cruise to a sixth victory and keep Columbian Dyip winless.
Elasto Painters rain 3-pointers on NorthPort
Rain or Shine Elasto Painters down NorthPort Batang Pier 120-98 for their second consecutive victory.
gilas pilipinas
Guiao says run for office won't affect Gilas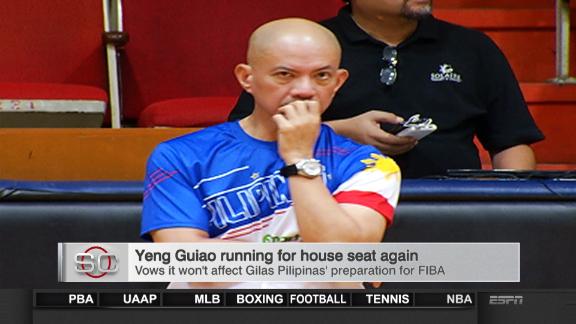 ESPN5

Catch all the action from the 2018 Youth Olympic Games in Buenos Aires, Argentina.
ESPN5 YouTube page

Who gave Jojo Lastimosa the most problems on defense? The retired PBA player shares his thoughts with ESPN5's Carlo Pamintuan.
Customise ESPN