Cain: Carmelo being traded, waived is 'fall from grace'
Will Cain reacts to the Oklahoma City Thunder trading Carmelo Anthony to the Atlanta Hawks, who reportedly will waive him.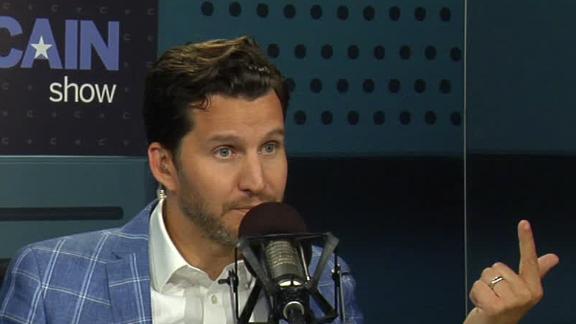 Can Carmelo Anthony accept role as 6th man?
Tony Kornheiser and Frank Isola ponder Carmelo Anthony's future as he's traded away from the Oklahoma City Thunder.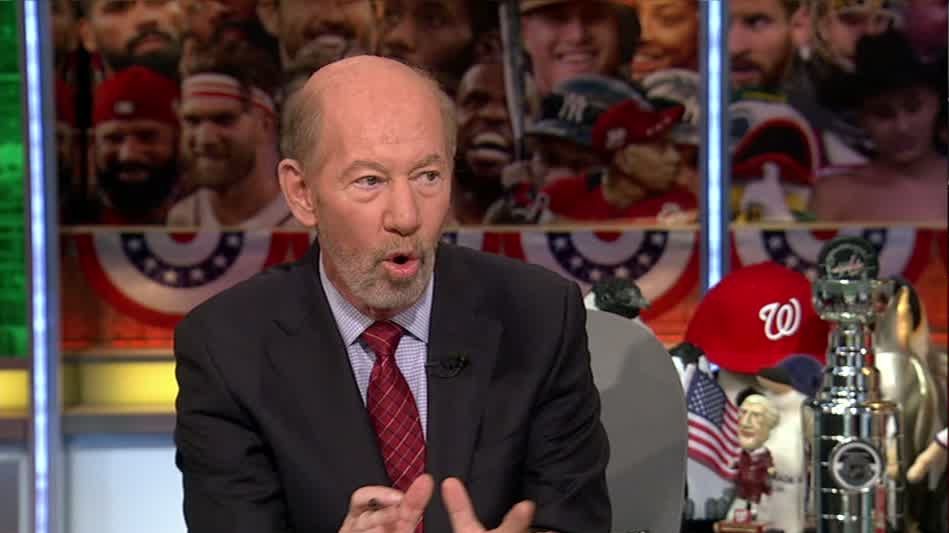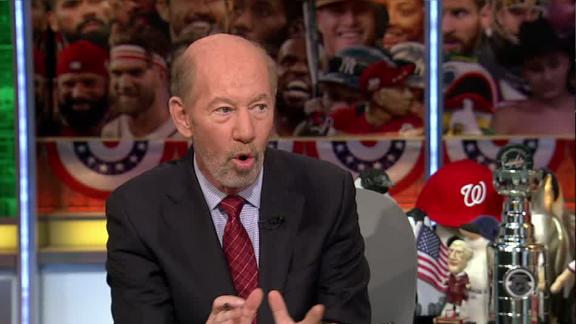 gilas suspensions
Samahang Basketbol ng Pilipinas addresses FIBA sanctions
The Samahang Basketbol ng Pilipinas held a press conference Thursday afternoon to talk about the sanctions from FIBA.
Moore: Basketball Australia won't challenge bans
Chief Executive Anthony Moore admits it's unlikely they will challenge the bans given by FIBA.
PBA teams could go to the Asian Games
The Samahang Basketbol ng Pilipinas is open to sending other PBA teams to the Asian Games.
PBA ready to assist Gilas Pilipinas
PBA Commissioner Willie Marcial said the PBA is ready to send players in place of the suspended Gilas Pilipinas players.
FIBA suspends 10 Gilas players
Abueva, Pogoy, Cruz, Jalalon, Blatche, Castro, Romeo, Rosario, Aguilar, and Wright suspended.

Top Headlines
FIBA SUSPENSIONS
Gilas Pilipinas coach Chot Reyes issues statement
Gilas Pilipinas head coach Chot Reyes released his statement on the sanctions handed by FIBA.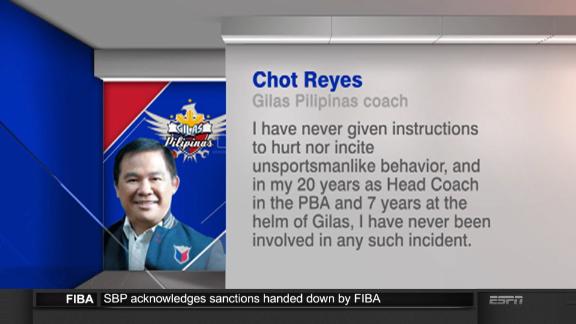 COMMISSIONER'S CUP
SEMIFINALS
Should DeRozan show frustration after being dealt by Toronto?
Matt Barnes and LZ Granderson react to DeMar DeRozan being traded from Toronto to the San Antonio Spurs after being the cornerstone of the Raptors franchise.
Jalen: Kawhi-DeRozan trade is a 'win-win'
Jalen Rose likes the Kawhi Leonard trade for DeMar Derozan because it gives both San Antonio and Toronto a chance to improve.
Popovich: 'It's time to move on' from Kawhi
Gregg Popovich says that he is excited about adding DeMar Derozan to the Spurs and that Kawhi Leonard will do well in Toronto.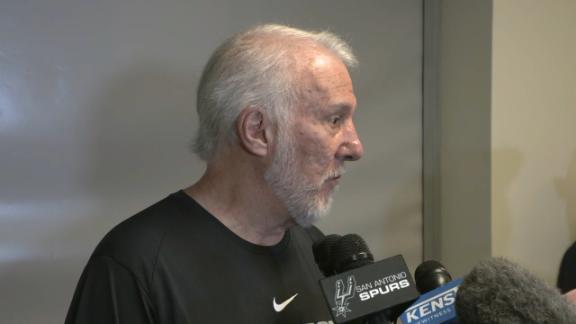 summer super 8
Jones Cup
Ateneo-Philippines gets back-to-back wins
Team Ateneo-Philippines used a 35-point third quarter explosion to fend off Indonesia, 89-78 in the 2018 William Jones Cup.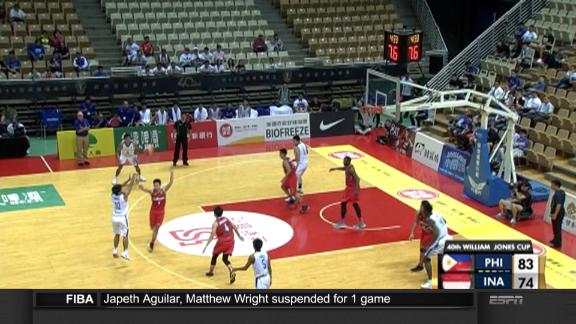 PSL Invitational highlights
SMART Army defeats Generika-Ayala, earns semis slot
The SMART Army Prepaid Giga Hitters booked the last semifinal seat in the 2018 Chooks-To-Go PSL Invitational.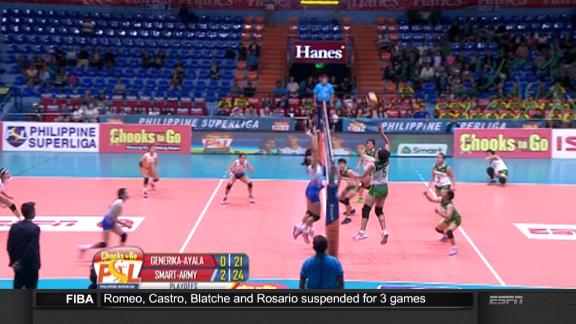 UE-Cherrylume fends off Cocolife in five
The UE-Cherrylume Iron Lady Warriors finished their 2018 Chooks-To-Go PSL Invitational campaign in ninth place after outlasting the Cocolife Asset Managers in a five-set thriller.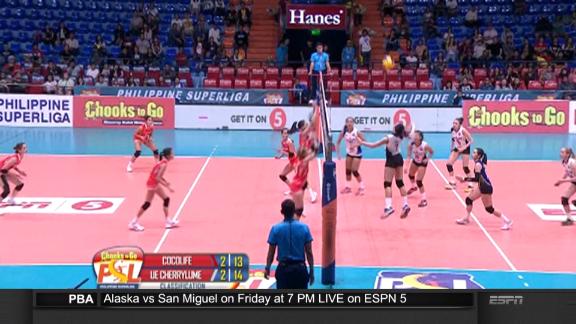 Nuki Sabio/PBA Image

Prime Jimmy Alapag, Ranidel de Ocampo and their other Talk 'N Text teammates against June Mar and his fellow starters, who wins? We ask the 2011 champion coach.
PBA Media Bureau

June Mar Fajardo flashed his MVP form in the playoffs to capture his second Cignal-PBA Press Corps Player of the Week award in the Commissioner's Cup.
Customise ESPN