Smart does back flip after hitting half-court shot
Marcus Smart knocks down a half-court shot in the Celtics' practice, and does a full gymnastics back flip on the court after.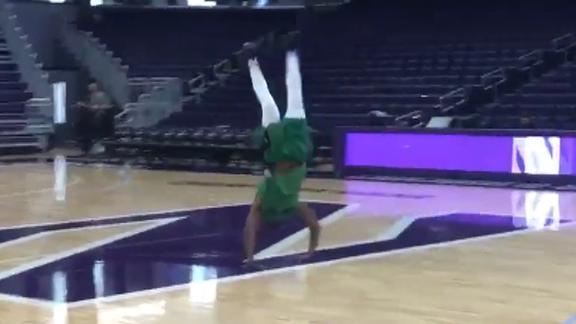 Schefter: Kraft could face discipline from NFL
Adam Schefter looks at the possible punishment Patriots owner Robert Kraft could face after being charged with misdemeanor solicitation of prostitution.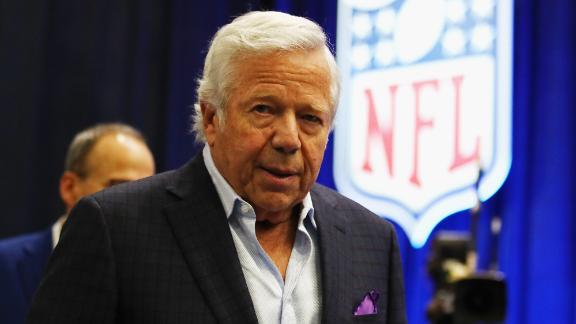 Patriots owner facing solicitation charges
Jupiter (Florida) Police Department Detective Andrew Sharp discusses the misdemeanor solicitation of prostitution charges against Patriots owner Robert Kraft.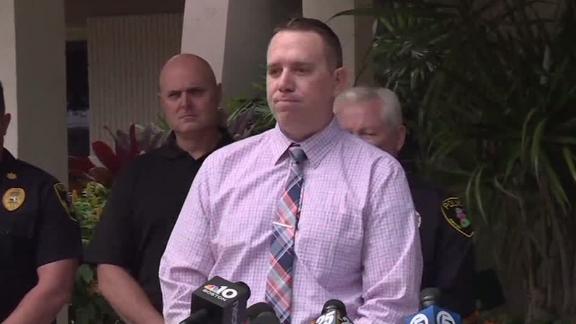 Jalen takes Celtics, Raptors over Bucks in East
Jalen Rose isn't sold on the Bucks winning the Eastern Conference because of the depth that the Celtics and Raptors have.
used to target nba highlights internationally
Kyrie, Celtics come up short vs. Bucks
Kyrie Irving's game-winning attempt is off the mark as Giannis Antetokounmpo and the Bucks defend home court in their first game following the All-Star break.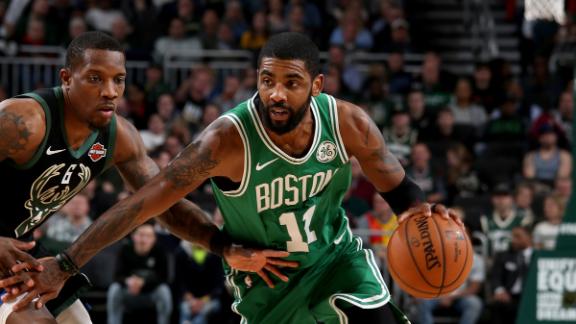 used to target nba highlights internationally
Kyrie's game winner off the mark as Bucks win
Down 1 with just over 3 seconds remaining, Kyrie Irving takes it himself to the cup but cannot cash in as the Bucks hang on at home.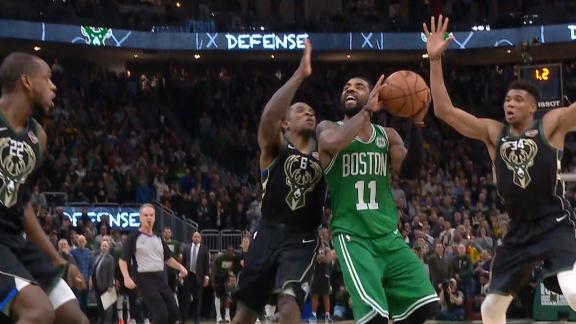 Harlan rattles off beer brands as Morris causes spill
Marcus Morris saves a loose ball by lunging into the front row, causing fan to spill a beer and announcer Kevin Harlan to have a moment on the mic.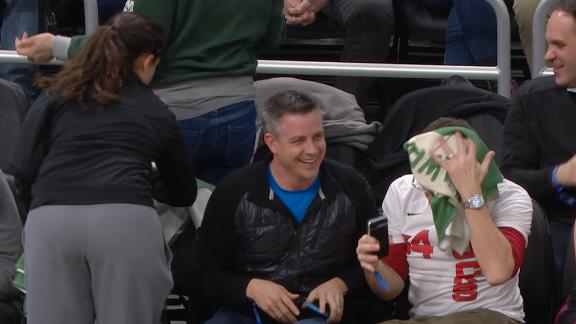 Brown pounds rim on powerful dunk
Jaylen Brown blows past Tony Snell and launches through the air for an tenacious slam.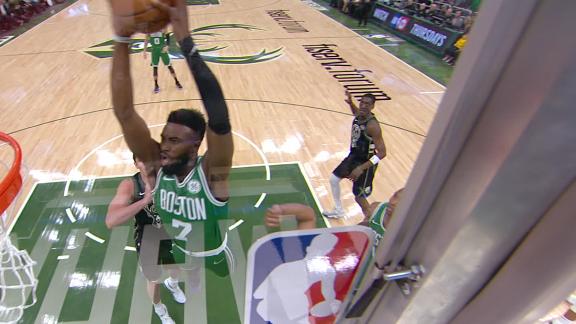 Stephen A.: Kyrie is 'beginning to tick me off'
Stephen A. Smith is worried that Kyrie Irving wouldn't be able to handle the media circus in New York.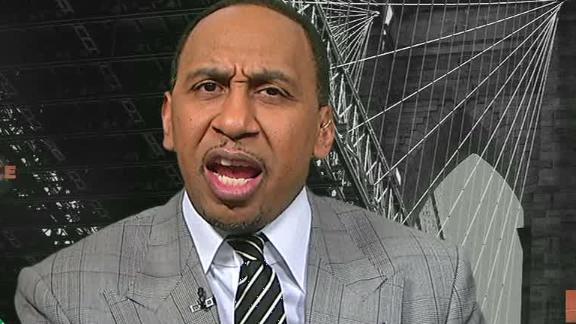 NBA: 2018-19 Atlantic Standings
MLB: Grapefruit League Standings
Customise ESPN