NCAA - Other
NCAA - Other
NCAA Men Baseball
Top plays of the week in the SEC
Rally Cap highlights some of the top plays around the conference in baseball and softball.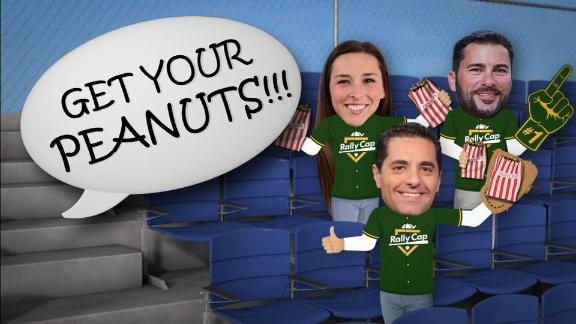 Aggies top Bears to clinch super regional berth
Behind a seven-run fifth inning, Texas A&M defeats Baylor 10-4 to set up a matchup against Florida in the super regionals.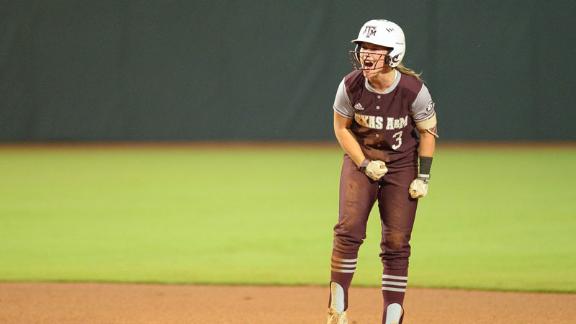 Confidence high for Aggies, Gators coming in
Rally Cap's Madison Shipman discusses how Florida looks to find success behind its pitching rotation and if Texas A&M can continue its offensive production.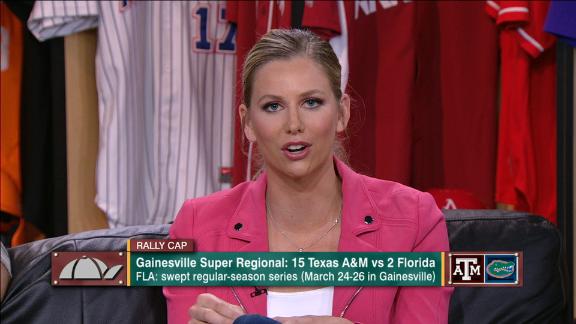 UCLA breaks game open with 3-run homer
No. 3 UCLA gets some breathing room as Rachel Garcia cracks a 3-run shot to left to put the Bruins up 6-2 on Cal State Fullerton.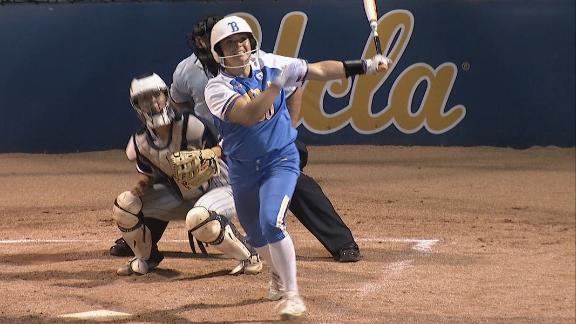 Evans proud of her Aggies
Texas A&M head softball coach Jo Evans talks about the productivity from her offense and the amount of talent she has on the roster.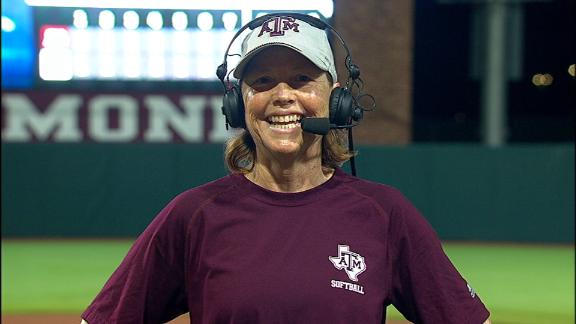 NCAA Men Baseball
Who has the most to prove in SEC Tournament?
Rally Cap's David Dellucci breaks down critical first-round games in the 2018 SEC Baseball Tournament.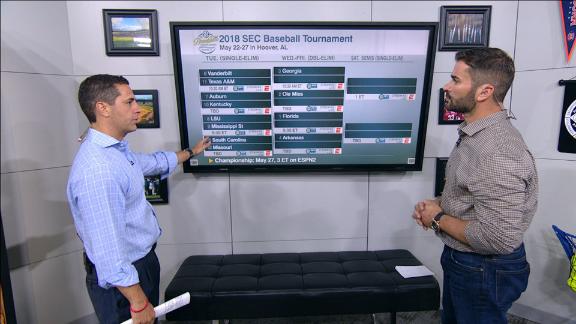 Best moments across the SEC
The Rally Cap crew takes a look at the funniest moments around the conference this week in baseball and softball.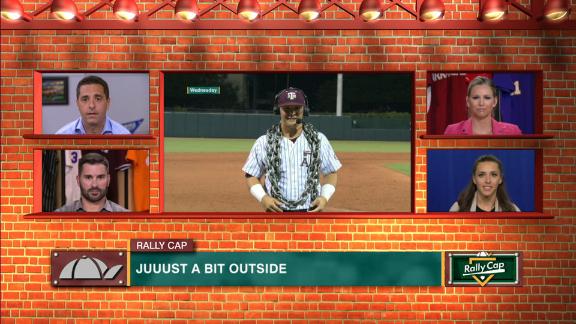 Adjustments key in Lady Vols-Bulldogs matchup
The Rally Cap crew discusses who holds the edge between familiar SEC opponents Tennessee and Georgia in the super regionals.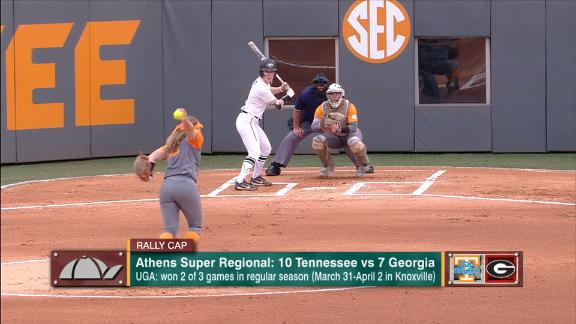 Can LSU get by Florida State once again?
Rally Cap's Kayla Braud and Madison Shipman break down the keys to victory for the Tigers as they face the Seminoles in the Tallahassee Super Regional.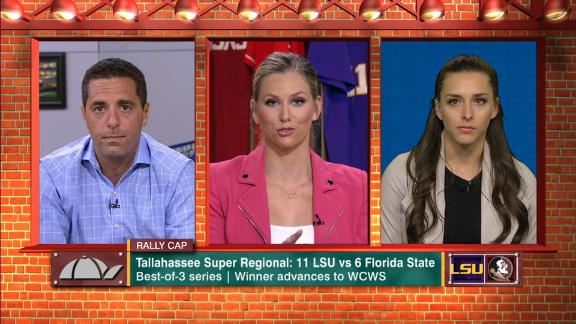 Florida blanks Ohio State 4-0
The Gators earn their sixth straight super regional berth behind a no-hitter from pitcher Aleshia Ocasio.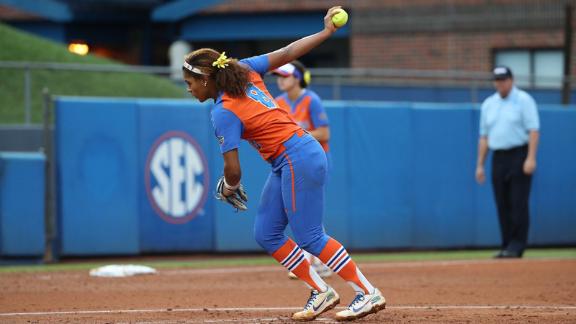 Gamecocks advance to first super regional since 2007
Sophomore Cayla Drotar and head coach Beverly Smith discuss South Carolina's two wins over Liberty and the excitement behind reaching the super regionals.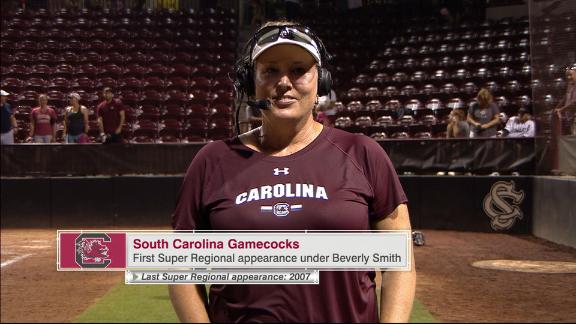 Alabama earns another super regional appearance
The Crimson Tide continue their dominance in a 6-0 win vs. the Beavers and secure their 14th straight NCAA super regional appearance.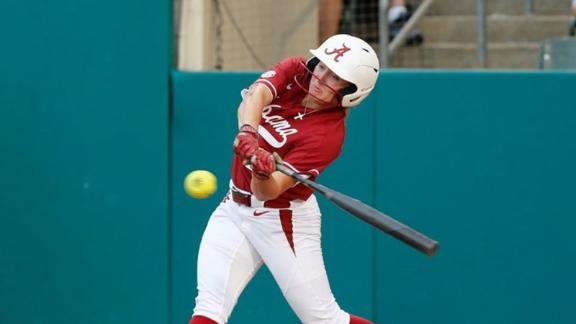 LSU battles past Louisiana to advance
Head coach Beth Torina discusses how the Tigers continue to excel in close games and what the seniors have provided this season.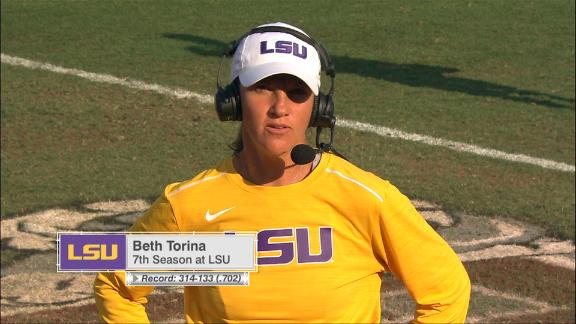 Metzger excited to go back to Oregon
Senior Rachael Metzger discusses her clutch hitting over the course of the NCAA tournament and the importance of advancing to the super regionals.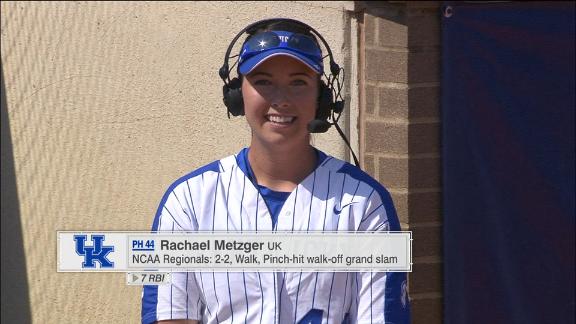 Kentucky blanks Notre Dame to advance to super regional
The Wildcats run rule the Fighting Irish with an 8-0 victory, sweeping the Lexington Regional.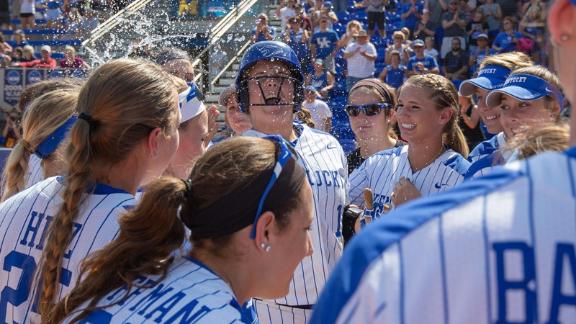 Razorbacks extend season with victory over Shockers
Arkansas defeats Wichita State 6-4 to clinch a spot in the super regionals for the first time in school history.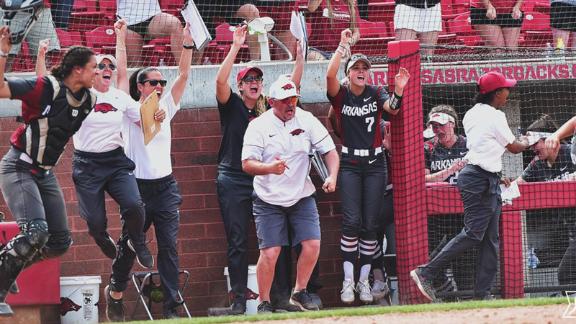 Tennessee takes down Ohio 5-1 to advance
The Lady Vols secure their spot in the super regionals, slowing down the Bobcats' offense with eight strikeouts.