ARSENE WENGER TO LEAVE ARSENAL
Arsenal Fan TV host reacts to Wenger leaving.
Gazidis: Wenger made art out of football.
WATCH: Arsenal's tribute to Arsene Wenger.
Fans' Eye View: Wenger is a fraud.
Conte: Wenger one of the best mangers in the world.
Klopp: Football will be different without Wenger.
Hughes: Wenger moved the goalposts for everybody.
FA Cup semi-finals: Things you need to know.
Extra Time: Ranking Wenger, Arsenal's future and more.
Extra Time: Underrated Firmino, David de Gea, Torres to MLS.
WATCH: ESPN FC Best of the Week.
Why the FA Cup matters more to Spurs than Man United.
Man United or Spurs: Who needs the FA Cup more?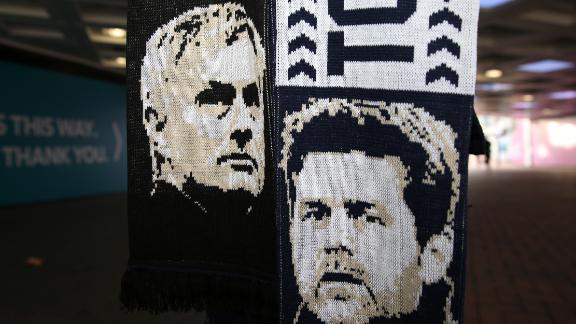 Why the FA Cup matters more to Spurs than Man United.
EXCLUSIVE: Man United's Smalling chats to ESPN FC.
Pochettino: FA Cup win won't take Tottenham to the next level.
Manchester United or Spurs: Who needs the FA Cup more?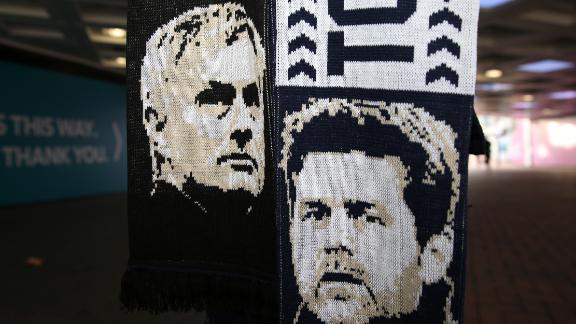 Pochettino: No Wembley advantage for Spurs.
Who starts for Jose Mourinho on Saturday?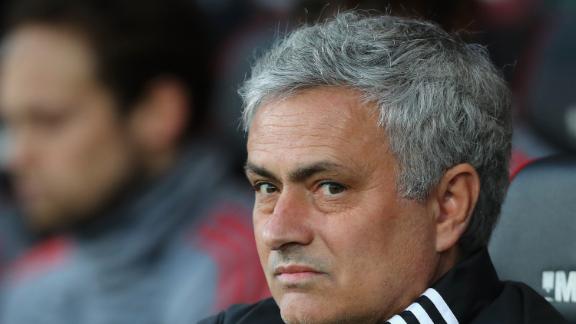 Premier League Highlights
Burnley 1-2 Chelsea: Chelsea five points from 4th.
Leicester City 0-0 Southampton: Spoils shared.
Bournemouth 0-2 Manchester United: "B" squad does just fine.
Brighton 1-1 Tottenham: Hosts earn valuable point.
Prem: Top goals of Week 34.
WATCH: Manchester City's top goals of the season.
WATCH: Mourinho on Pogba's performance.
Jose Mourinho was asked to rate Paul Pogba and respond to Paul Scholes' scathing criticism of the Frenchman after the West Brom match.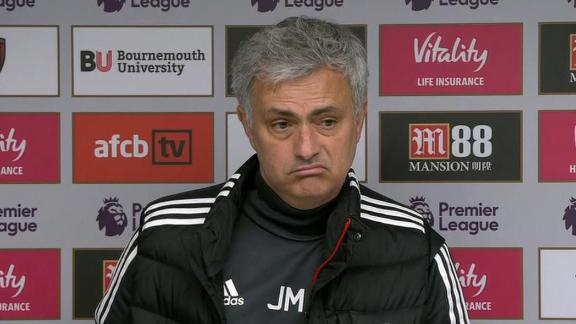 Who's to blame for Chelsea's failed season?
With Chelsea on the outside looking in when it comes to the UCL next season, the FC crew examine who's to blame for their underwhelming campaign.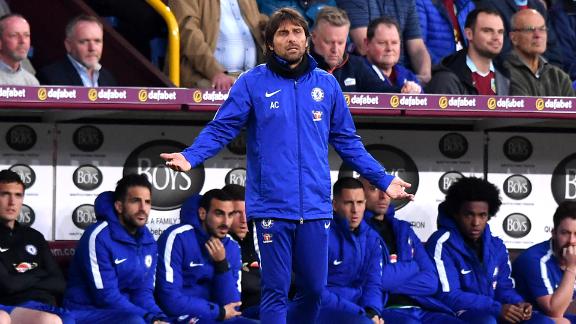 Burnley 1-2 Chelsea: Chelsea five points from 4th.
Moreno: Toronto looked like they didn't belong.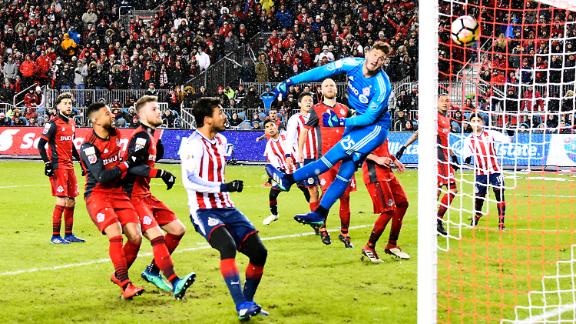 USA Today

Who should be blamed for the U.S.' World Cup qualifying failure? Do young American players get sufficient playing time? What about pro / rel, salaries and dream signings?

Trey Ingram

Our intrepid writer suffers -- and suffers some more -- through a player medical at Everton.

Getty

We can support the World Cup -- and the players -- without supporting the world's ugliest regimes such as the 2018 hosts, Russia.

adidas/puma/nike

A look at all the confirmed jerseys so far from the 32 teams at Russia 2018.

Gabriele Maltinti/Getty Images

"Davide Astori ... One of us!" Wright Thompson was present as a city bade farewell to its captain.

Dave Flanagan

The world's top soccer players, ranked by position.

Brian Konnick

We select the best players under 21 who are primed to rule the football galaxy.

ESPN Illustration

The 19-year-old discusses the U.S.' World Cup failure, his development at Borussia Dortmund and his future.

ESPN

MLS Rivalry Week is full of contentious clashes. Here are some of the best in unique video game format. Ready ... FIGHT!

Jean Catuffe/Getty Images

Simon Kuper explains how it became the best and deepest source of soccer excellence.

David Ramos/Getty Images

The January transfer window is closed; here are all the completed deals.
Customize ESPN