Football Exposed: The truth about pitch invaders
The Exploding Heads go undercover to reveal staggering revelations about fans -- of all ages -- on the field.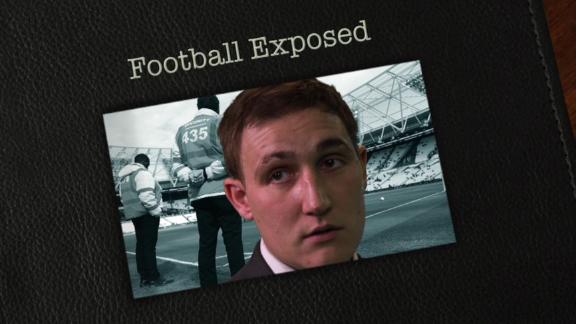 WATCH: Rooney hits sensational 35-yard winner
Major League Soccer: Wayne Rooney (18') D.C. United 1-0 Toronto FC
Football Agents: Contract talks hit a snag
The Exploding Heads try their hand as football agents, playing chess with Trent Alexander-Arnold and negotiating a new deal with Aaron Ramsey.
An Ode to Chelsea vs. Man United: Ice meets Fire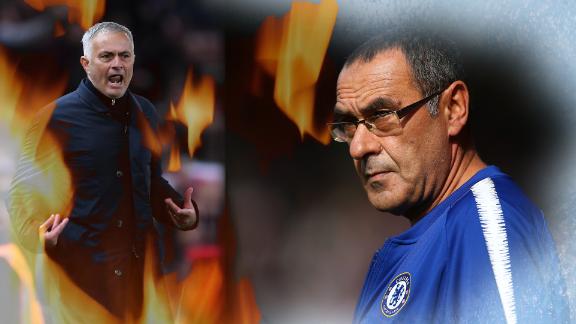 WATCH: Rooney's free kick hands D.C. United win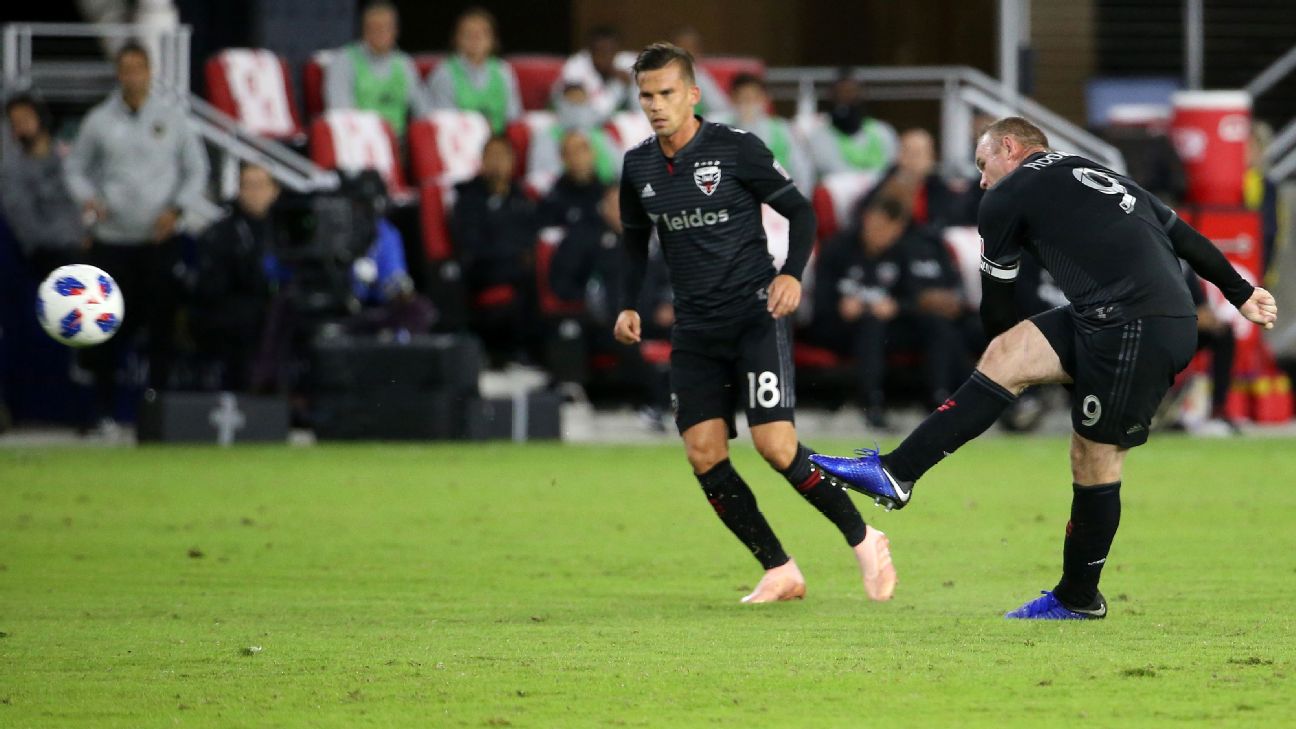 MLS MVP: Martinez or Ibrahimovic?
Josef Martinez has been leading the MVP race all season but could a late charge from Zlatan Ibrahimovic tip the award towards the big Swede?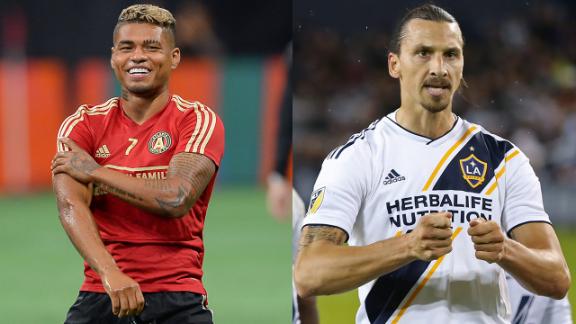 Highlights | RSL 4-1 NE - Via MLS
Desperate to stay in the picture for the Audi 2018 MLS Cup Playoffs, Real Salt Lake need a win when they host a New England Revolution squad that is playing for pride Thursday night at Rio Tinto Stadium.
Orlando 1-2 Seattle: Sounders clinch playoff berth - Via MLS
Orlando 1-2 Seattle: Sounders clinch playoff berth - Via MLS
Wondolowski's top 5 goals - Via MLS
Wondolowski's top 5 goals - Via MLS
How Columbus and Austin will both get their teams
Jeff Carlisle explains the surprise change of fate in MLS that will likely see Crew SC stay in Columbus and a new club still formed in Austin.
Trapp gives credit to 'amazing' Save the Crew movement
Columbus Crew SC midfielder Wil Trapp shares his thoughts on the Columbus Partnership's intention to buyout the team.
Moreno: Sense of belief will propel D.C. United to playoffs
ESPN FC's Alejandro Moreno explains why D.C. United look destined to reach the MLS postseason following their latest win over FC Dallas.
McBride: Can't say enough about Save the Crew movement
Former Crew SC forward Brian McBride reacts to the news the club appear set to remain in Columbus and discusses their path forward in the city.
Ale's 'You Know It, You Love It' MLS Awards
Alejandro Moreno hands out his awards for Week 32 in MLS which include some suspect defending from Zlatan Ibrahimovic.
The downfall of Toronto FC: How did it happen?
ESPN FC's Alejandro Moreno breaks down the biggest pitfalls to defending MLS Cup champion Toronto FC missing out on the playoffs this year.
The pros and cons of a combined North American league
Can a combined North American football league between the U.S., Mexico and Canada even work? The FC panel have their say.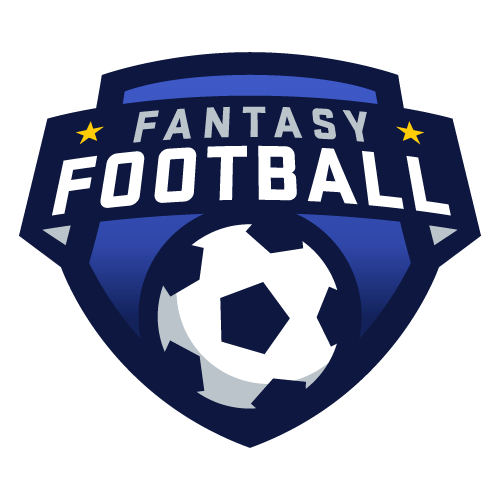 ESPN Fantasy Football
Fantasy Premier League: Aguero is rested and ready
ESPN FC's Mark Donaldson gives his best Premier League fantasy picks including making Sergio Aguero your captain and riding Eden Hazard's hot streak.
Fantasy La Liga: Modric primed for big day
ESPN FC's fantasy expert Mark Donaldson shares his tips for this weekend's La Liga matches, including choosing Real Madrid's Luka Modric who has a tasty match up with Levante.
Fantasy UCL: Focus on Liverpool, Roma and Real Madrid
ESPN FC's fantasy guru Mark Donaldson says target the players that have easy fixtures. This week it's the stars from Liverpool, Roma and Real Madrid.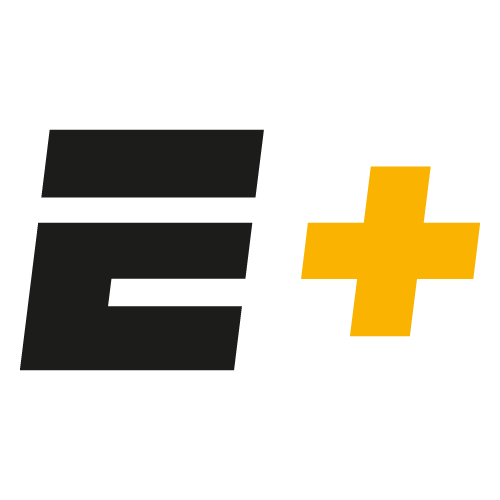 espn fc tv
Stewart Robson gives his Man United best XI
ESPN FC's Stewart Robson reveals his best XI for Manchester United ahead of their encounter against Chelsea on Saturday.
Are Real Madrid preparing to swap Lopetegui for Conte?
Are Real Madrid preparing to swap managers? Gab Marcotti and Sid Lowe weigh in on the reports linking Antonio Conte to the Bernabeu.
Sunday's Milan Derby: Who has the edge?
ESPN FC's Gab Marcotti and Stewart Robson share their predictions for the next chapter of Milan's storied rivalry.
Shaka's Power Rankings: International edition!
ESPN FC's Shaka Hislop unveils his latest rankings with an international team twist.
Is Chelsea-Man United destined for a dismal draw?
The FC crew question if the tactics employed by Maurizio Sarri and Jose Mourinho will lead to an entertaining fixture at Stamford Bridge.
Julie Foudy's World Cup qualifying takeaways
ESPN's Julie Foudy delves into the USWNT's qualifying run and discusses the keys for the team heading into next summer's World Cup in France.
Extra Time: Greatest defender ever, bad times for Malcom
The FC guys answer your tweets on where Paolo Maldini ranks among the best defenders of all-time and assess Malcom's situation at Barcelona.
How Sevilla find themselves at the top of La Liga
Will league-leading Sevilla's fine run of form continue against Barcelona? Sid Lowe weighs in on the weekend clash between La Liga's top two.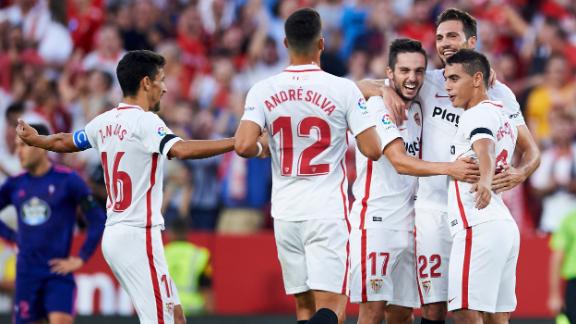 Extra Time: Ballon d'Or, Usain Bolt, Halloween costumes
The FC crew answer your tweets on whether Kylian Mbappe or Antoine Griezmann is more deserving of the Ballon d'Or, revisit past Halloween costumes and more.
Arsene Wenger zeroing in on the Germany job?
Julien Laurens speculates that Arsene Wenger's most recent comments could mean he's interested in replacing Joachim Low as manager of Germany.
What has Thierry Henry got himself into?
Julien Laurens joins the FC panel to discuss the massive challenge Thierry Henry has ahead of himself as manager of AS Monaco.
Has the game passed Joachim Low by?
ESPN FC's Julien Laurens believes the only reason Joachim Low still has a job is because Germany has a lack of replacement options.
From Tartan Army to American Outlaw!
ESPN Fantasy Football promo

Manage your squad in the Premier League, Champions League, La Liga and Liga MX.

Filippo Monteforte/AFP/Getty Images

Roma beat Lazio, but the derby doesn't end, it merely pauses. Because like the city that birthed both clubs, it is eternal.

Aurelien Meunier/Getty Images

When you win the World Cup at 19, where is left to go? This is the challenge -- and possible nightmare -- facing Kylian Mbappe, writes Simon Kuper.

ESPN Illustration

Ten years ago, Sheikh Mansour of Abu Dhabi bought Man City, transforming the club from Premier League punchline to a dynasty in the making.

Getty

Welcome to the life of the third-choice goalkeeper, football's version of the perpetual understudy.

ESPN

Rafa Alvarez

A host of top European clubs have changed their manager. Some by choice, while others were forced into it. Here's what we can expect from the new arrivals.

Getty

Check out the completed deals from all the major leagues this summer.

Getty

Nick Hornby: This summer had English fans believing again. But was the team's semifinal run really that impressive?

Marvel

It might not be part of the traditional comic book universe, but Marvel laced up its boots to bring you the epic stories in Russia.

Paul Lacolley

ESPN FC commissioned illustrator Paul Lacolley to create team posters for some of the nations competing at the 2018 World Cup in Russia.

Gian Galang

They battle in the forest, soccer gang against soccer gang. They are the underground fighters the World Cup host doesn't want you to see.

Dave Merrill

"I never walk out of games early but in these circumstances, staying seemed like a form of self-harm." Nick Hornby on the last days of Wenger.

USA Today

Who should be blamed for the U.S.' World Cup qualifying failure? Do young American players get sufficient playing time? What about pro / rel, salaries and dream signings?

Trey Ingram

Our intrepid writer suffers -- and suffers some more -- through a player medical at Everton.

Dave Flanagan

The world's top soccer players, ranked by position.

Brian Konnick

We select the best players under 21 who are primed to rule the football galaxy.

ESPN

MLS Rivalry Week is full of contentious clashes. Here are some of the best in unique video game format. Ready ... FIGHT!

Getty

Keep track of all the important upcoming fixtures in the Premier League, Champions League, La Liga, English Football League and more.

Getty

Results and scores from the Premier League, Champions League, La Liga, English Football League and more.

Getty

Updated tables from the Premier League, Champions League, La Liga, English Football League and more.
Customise ESPN