Gilas 3x3 women survive and advance
Phoenix looks to maintain momentum
The Phoenix Pulse Fuel Masters, after reaching the semifinals for the first time in franchise history last conference, look to improve in the Commissioner's Cup.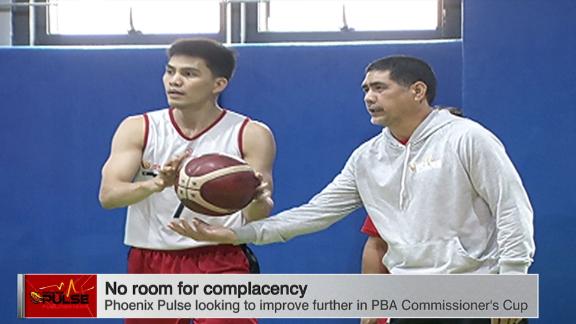 Parks powers Blackwater past Ginebra in OT
Bobby Ray Parks Jr. erupts in the fourth quarter to help the Blackwater Elite edge Ginebra 108-107 in overtime.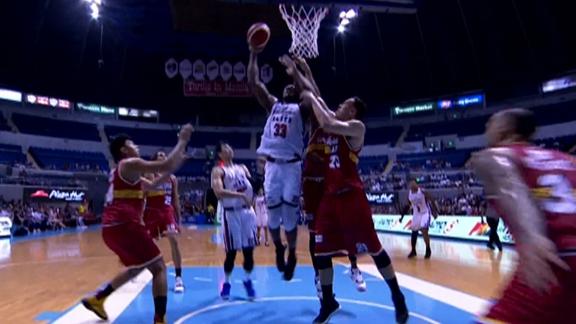 Amer, Meralco Bolts down Columbian Dyip
Baser Amer fired 15 points in the second half, including a pair of free throws with 17.1 left to put Meralco in the lead for good.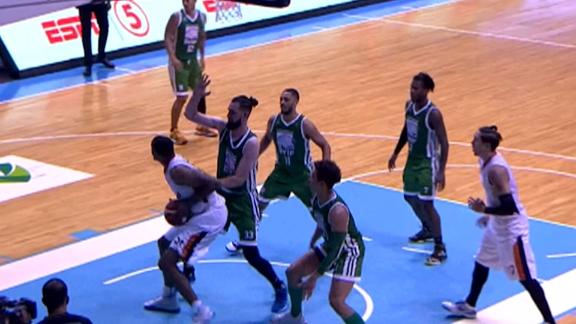 NorthPort eager for Stanley Pringle's return
NorthPort head coach Pido Jarencio expects a much better Stanley Pringle, who is recovering from an ankle surgery.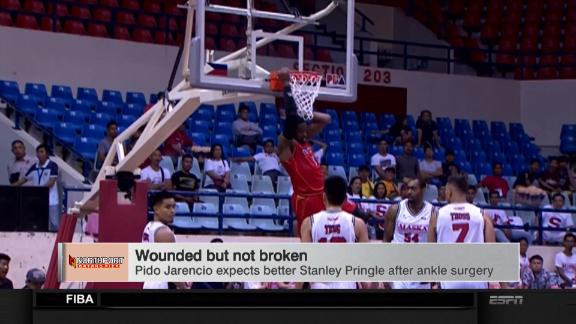 SC Must See: Abarrientos hits winner
RJ Abarrientos shakes off the effects of a sprained ankle to drain the winning shot against Iran in the FIBA 3x3 Asia Cup.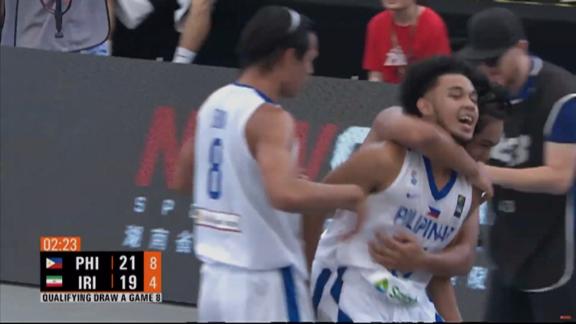 Gilas women's team advances to FIBA 3x3 Asia Cup main draw
Gilas Pilipinas women's 3x3 team swept the group stage after routing Vanuatu, 22-5, and earned a spot in the main draw of the 2019 FIBA 3x3 Asia Cup.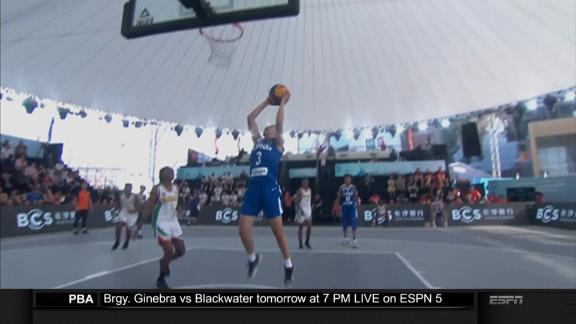 Gilas men's team ends FIBA Asia Cup on winning note
The Gilas Pilipinas men's 3x3 team upends Iran, 21-19, and Samoa, 22-15, to finish the FIBA Asia Cup 3x3 campaign on a high note.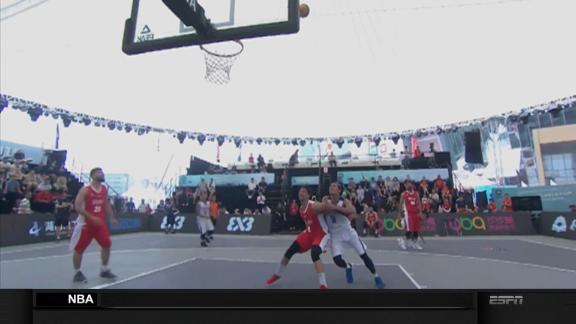 Gilas 3x3 women have perfect first day
The Gilas 3x3 women cruised to the largest winning margin in FIBA 3x3 history as they dominated Samoa, 21-1. Gilas defeated Chinese Taipei 16-13 later in the day.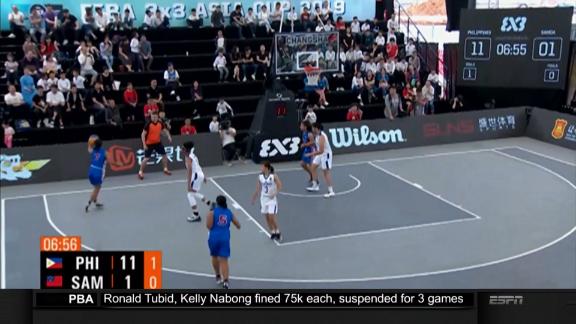 Gilas 3x3 men facing elimination
The Gilas 3x3 men fall to Thailand 14-11 after Ricci Rivero sprained his ankle.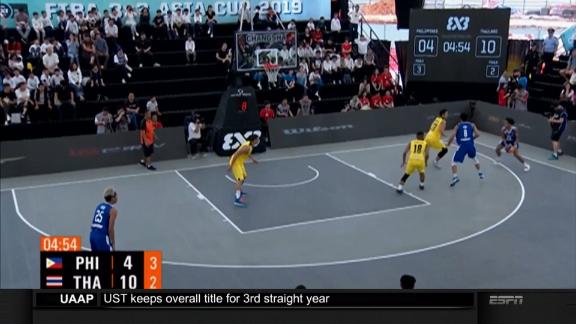 PBA fines and supsends Tubid, Nabong
The PBA has slapped San Miguel Beermen's Ronald Tubid and Kelly Nabong a three-game suspension and fined P75,000 each for their involvement during the "Spiderman" incident in Game 5 of the 2019 PBA Philippine Cup Finals.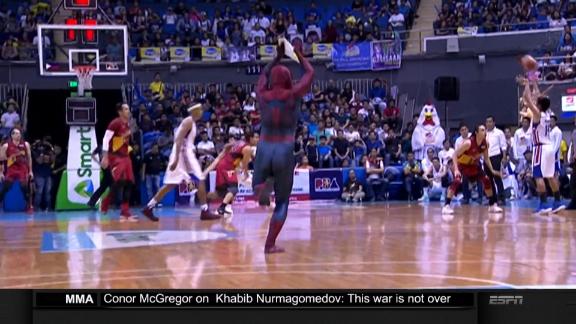 Gilas 3x3 teams get off to very different starts
The Gilas 3x3 men's and women's teams faced a long journey to get to their first day of action.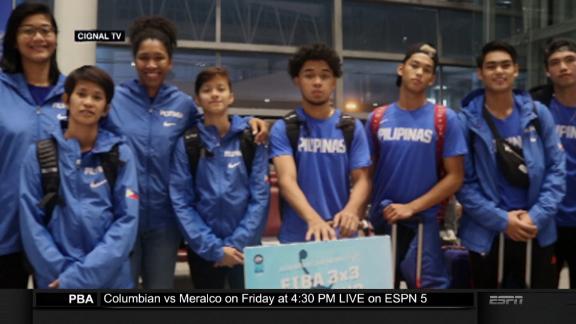 Craig Hodges joins TNT KaTropa staff
Craig Hodges discusses his new role as a shooting consultant for the TNT KaTropa and this generation's obsession with 3-point shots.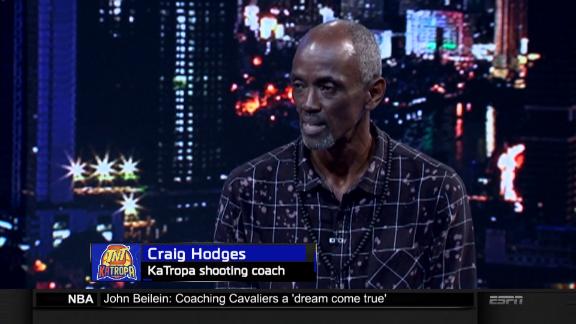 Terrence Jones debuts with 41 points for TNT
Former Houston Rocket Terrence Jones debuted with 41 points to lead the TNT KaTropa to a dominant 102-87 win over the NLEX Road Warriors.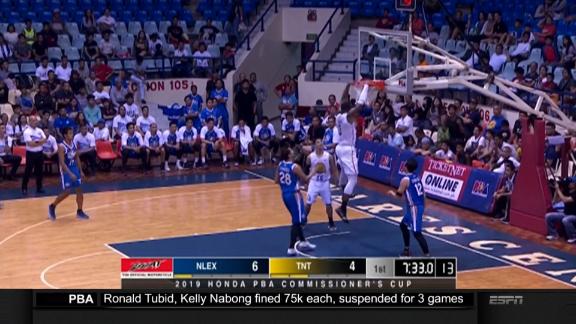 Northport opens Commissioner's Cup with win
The Northport Batang Pier did fine without Stanley Pringle to dominate the Alaska Aces 103-81.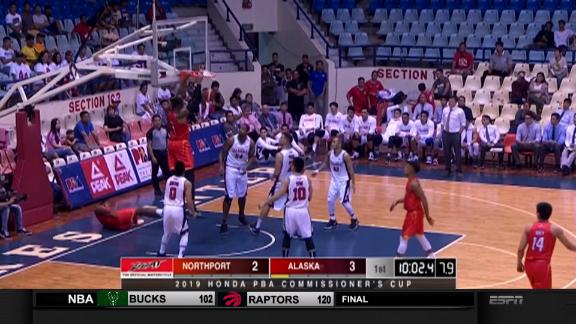 Former Rocket Terrence Jones to play for TNT
Former Houston Rocket Terrence Jones will play for TNT KaTropa in the Commissioner's Cup.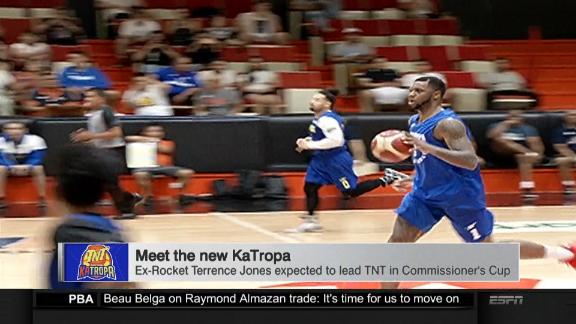 Yap, Bowles reunite with RoS
James Yap and Denzel Bowles reunite, this time with Rain or Shine in the Commissioner's Cup.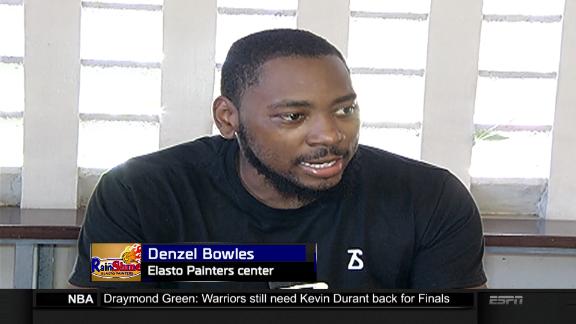 Parks debuts as Blackwater, Alaska win Commissioner's Cup openers
The Blackwater Elite opened the 2019 PBA Commissioner's Cup with an overtime win over Meralco in Bobby Ray Parks Jr.'s debut, while Alaska's new "ace" Chris Daniels led the Aces to victory over Columbian.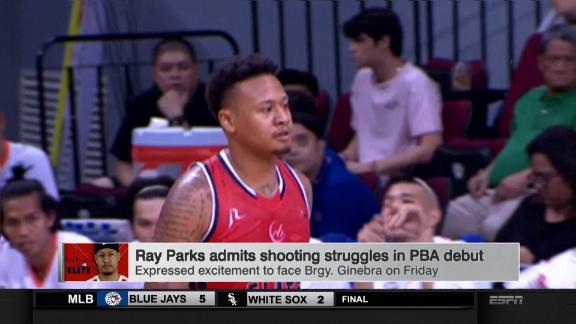 Frontrow SCPH Top 10
Check out the Frontrow SportsCenter Philippines Top 10 plays of the 2019 PBA Philippine Cup Finals.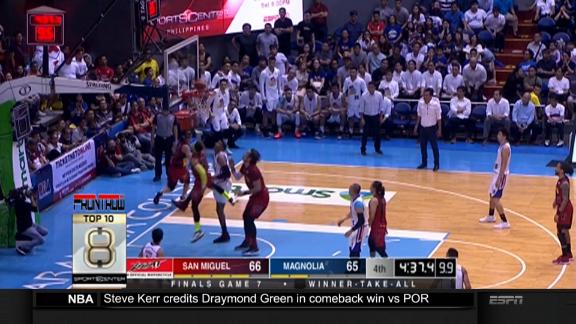 Blackwater wins conference opener
Behind Alex Stepheson's monstrous 21-point, 31-rebound outing, the Blackwater Elite survived the Meralco Bolts in overtime, 94-91, in Bobby Ray Parks Jr.'s first PBA game, as well as Aries Dimaunahan's head coaching debut.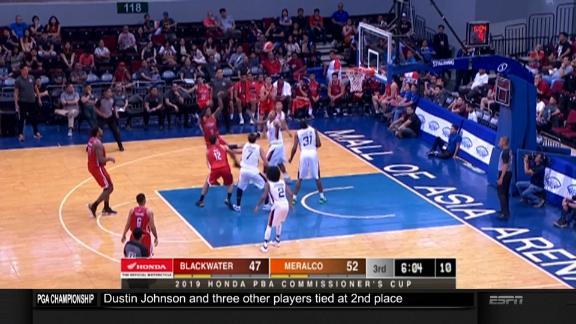 Alaska puts the brakes on Columbian
The Alaska Aces banked on a huge second half to take down the Columbian Dyip, 111-98.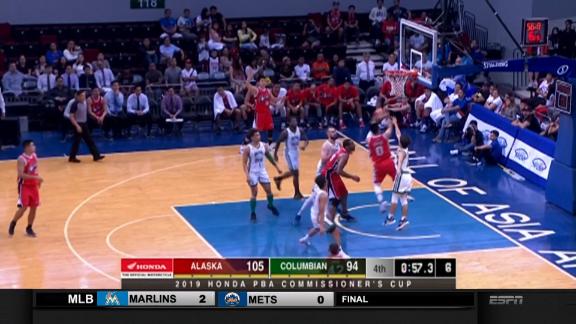 Parks Jr. makes PBA debut
Blackwater's prized rookie Bobby Ray Parks Jr. will make his much-anticipated debut on opening day of the 2019 PBA Commissioner's Cup.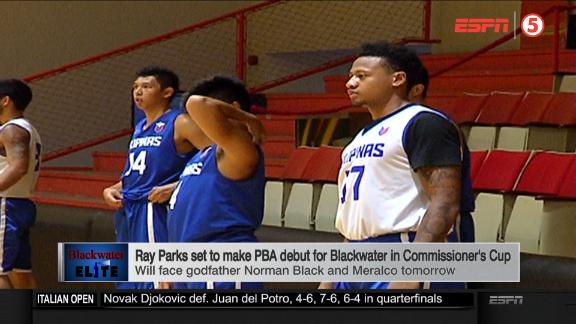 philippines basketball video
CTG Pasig falls in Kunshan
Chooks-to-Go Pasig fell victim to Sosnovy of Russia and Liman of Serbia in the FIBA3x3 Huaqiao International Kunshan Challenger.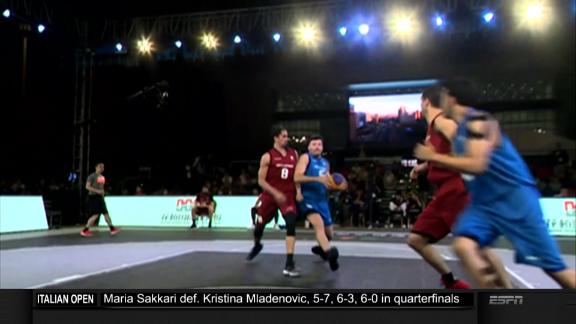 Raymond Almazan looks for fresh start with Bolts
Raymond Almazan discusses his transition from Rain or Shine to the Meralco Bolts.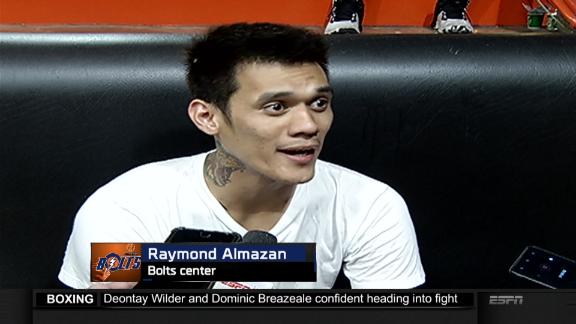 Cavs' Collin Sexton discusses Jordan Clarkson, June Mar Fajardo
Cleveland Cavaliers guard Collin Sexton is in Manila as part of the Jr NBA program and broke down teammate Jordan Clarkson's game.