Ending makes G5 an instant classic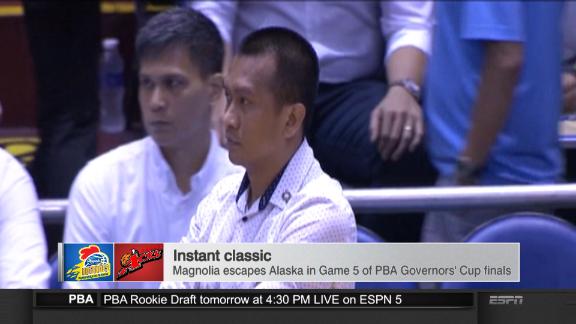 SportsCenter PH 2018 PBA Mock Draft
SportsCenter Philippines' Jinno Rufino and Aaron Atayde created an SCPH PBA mock draft in which they chose Ray Parks Jr. as the No. 1 pick. Who followed?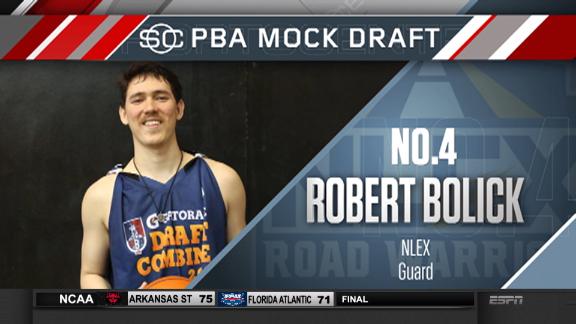 Coaches keep focus on crown
Alex Compton and Chito Victolero have not yet given the PBA draft much focus as they pursue their first championship trophy.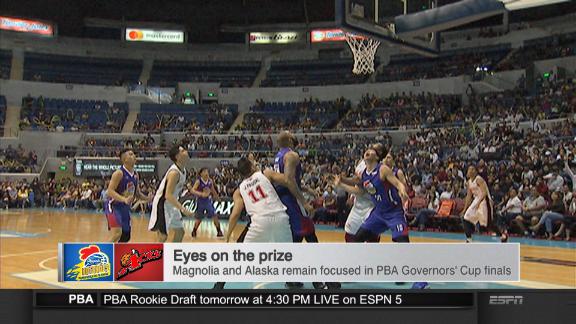 Lee, Hotshots put Aces on brink of elimination
The Hotshots following a 79-78 win over the Aces in Game 5 of the Governors' Cup Finals are one game away from their first championship since the 2014 Grand Slam season.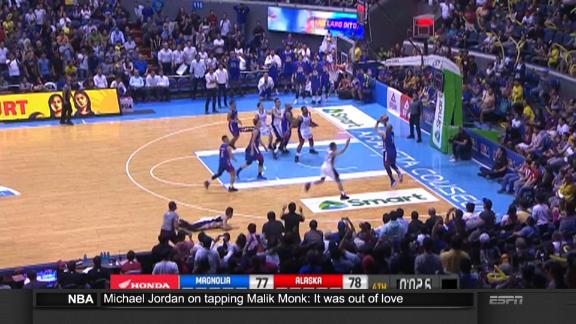 How Magnolia took control of the PBA Governors' Cup Finals
Paul Lee's basket and Magnolia's Game 5 win shifts all the momentum in the PBA Governors' Cup Finals to the Hotshots.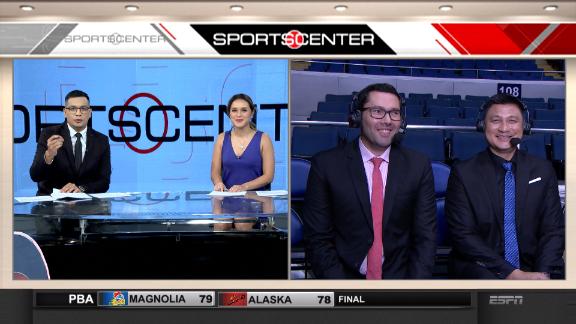 Tratter, Mocon are top big men in PBA Draft
Abu Tratter and Javee Mocon are the top available big men in a PBA Rookie Draft that is heavy with guards.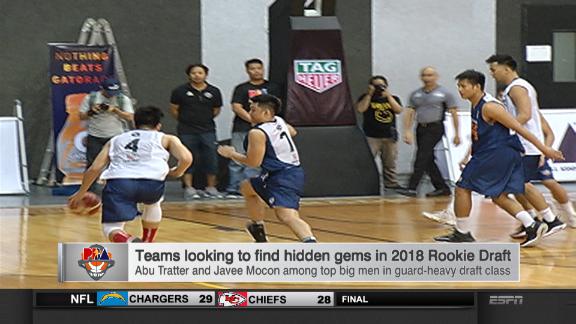 Nunag breaks down PBA top prospects
Coach Xavy Nunag assesed the top candidates of 2018 PBA Rookie Draft, including CJ Perez, Robert Bolick, and Bobby Ray Parks Jr.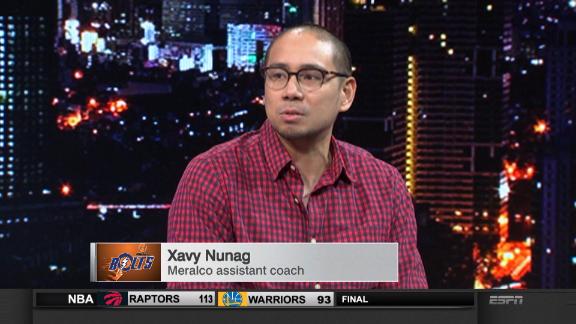 Calvo wins PBA Draft Combine MVP award
Former Letran star JP Calvo was named MVP of the 2018 PBA Draft Combine.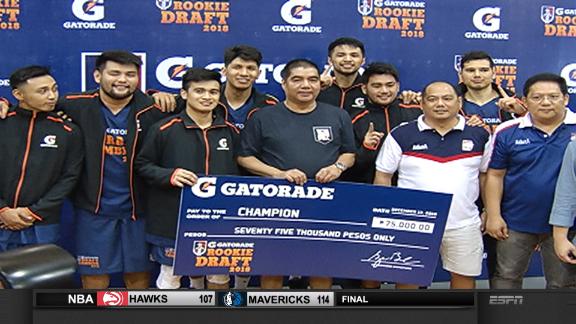 NLEX offers Mallari, Marcelo to Phoneix for No. 4 pick
The NLEX Road Warriors are offering Alex Mallari and Dave Marcelo to the Phoenix Fuel Masters in exchange for the fourth overall pick in the 2018 Gatorade PBA Rookie Draft.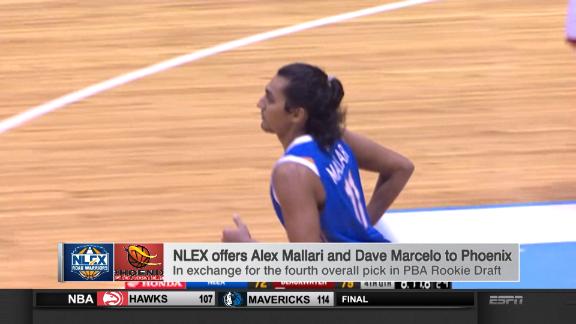 Mark Barroca fined for hit on Chris Banchero
Magnolia Hotshots' guard Mark Barroca was fined P50,000 for hitting Alaska Aces' Chris Banchero in Game 4. PBA Commissioner Willie Marcial explained the rationale for the fine.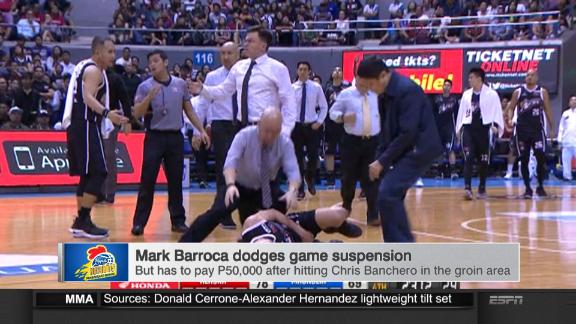 Aces' Compton accuses Hotshots of 'dirty basketball'
Aces coach Alex Compton said Magnolia is playing "dirty basketball" following a physical Game 4 in the PBA Governors' Cup Finals.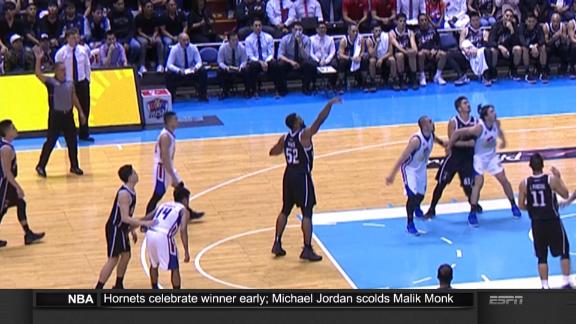 PBA Draft Combine gets underway
CJ Perez, Bobby Ray Parks Jr. and Robert Bolick were among the prospects working out on the first day of the PBA Draft Combine.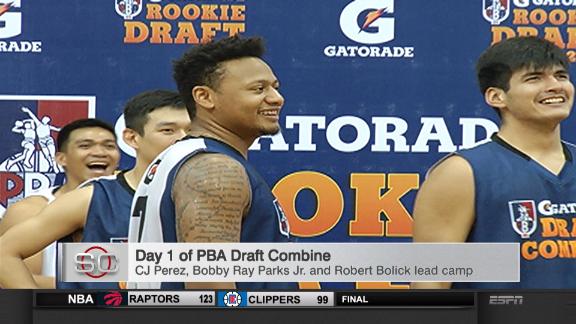 Aces even series with Hotshots
The Alaska Aces held on for a 90-76 victory over the Magnolia Hotshots Wednesday in Game 4 of the 2018 PBA Governors' Cup Finals.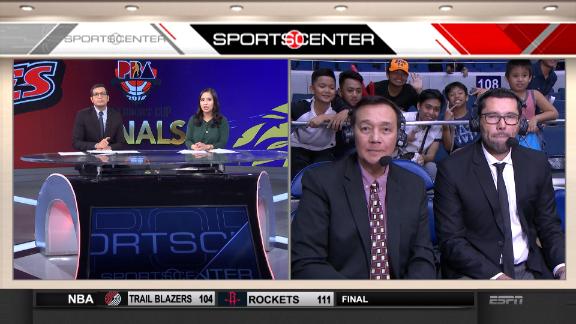 Paul Lee, Mike Harris win conference awards
Magnolia Hotshots' Paul Lee won his first Best Player of the Conference award, while the Alaska Aces' Mike Harris received the Best Import award.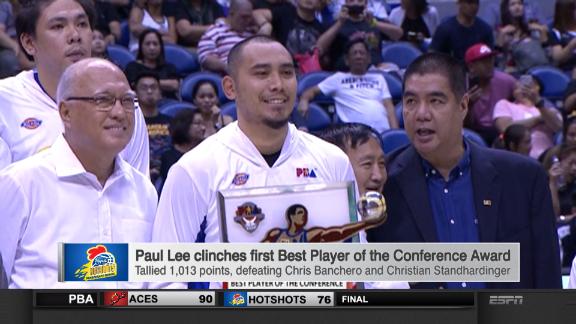 Hotshots, Aces put Game 3 in perspective
Hotshots coach Chito Victolero and Aces coach Alex Compton are ready to put Game 3 behind them. Magnolia leads the best-of-seven series 2-1.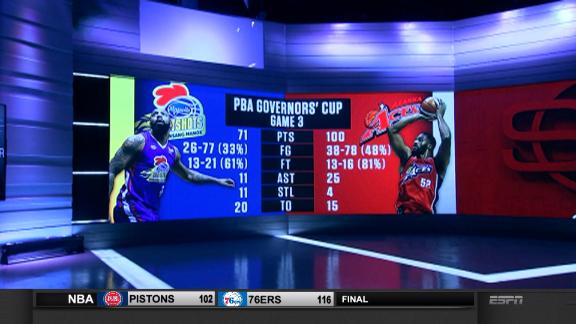 Bollick, Perez among top players in PBA Draft
San Beda star Robert Bollick, former two-time UAAP Season MVP Bobby Ray Parks Jr., and PBA D-League MVP CJ Perez are among the newest PBA hopefuls.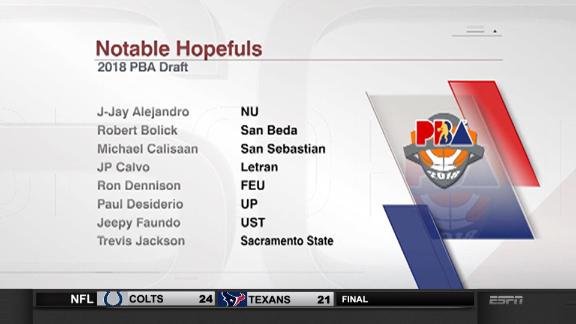 Romeo Travis healing from ankle sprain
Magnolia import Romeo Travis said he is feeling better following a right ankle sprain sustained in Game 3.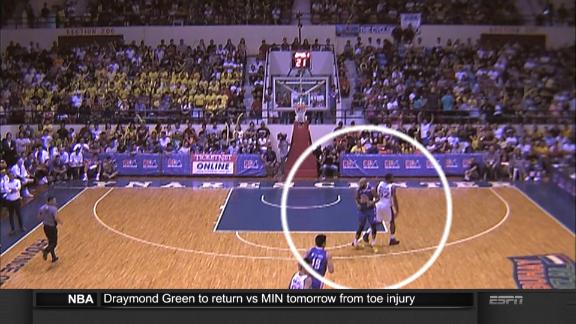 Aces get on the board with Game 3 win
The Alaska Aces thumped Magnolia 100-71 in Game 3 of the Governors' Cup Finals, to cut the series deficit to 2-1.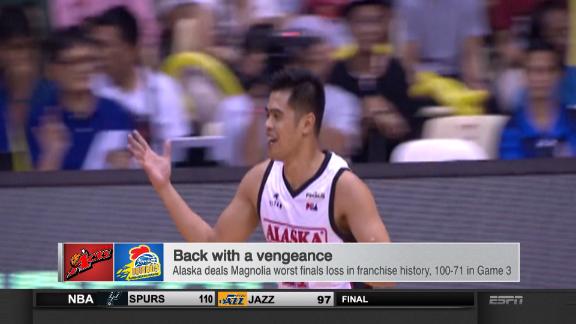 Magnolia vs Alaska Game 3 highlights
The Alaska Aces walloped the Magnolia Hotshots with a dominant 100-71 win in Game 3 of the 2018 PBA Governors' Cup Finals.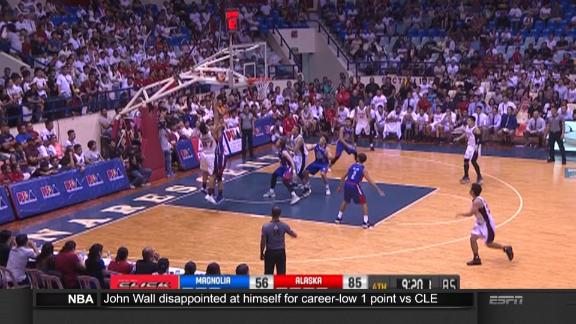 PBAFinals Game 3 post-analysis
Andy Jao, Chuck Araneta, and coach Ryan Gregorio dissect what went down in Game 3 of the 2018 PBA Governors' Cup Finals.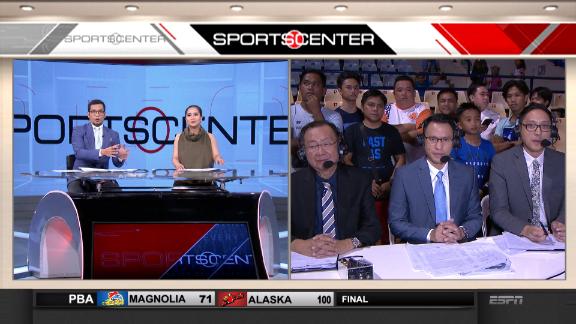 NBTC grows into PH's largest grassroots program
What began as a simple vision for coaches Eric Altamirano and Alex Compton, the National Basketball Training Center -- in partnership with Chooks-to-Go -- has evolved into the largest basketball grassroots program in the Philippines.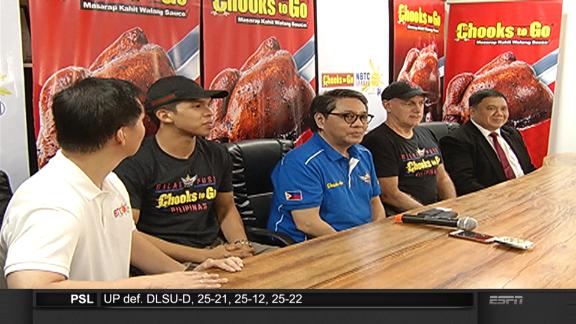 Ginebra, SMB engage in Christmas groove
Check out the dance showdown between the Barangay Ginebra Gin Kings and the San Miguel Beermen during their company Christmas party.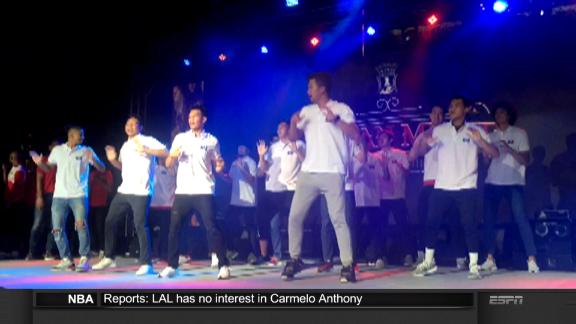 Alaska struggles to get a handle
The Alaska Aces turned the ball over 51 times in the first two games of the 2018 PBA Governors' Cup Finals, one of the main reasons they fell 0-2 against the Magnolia Hotshots.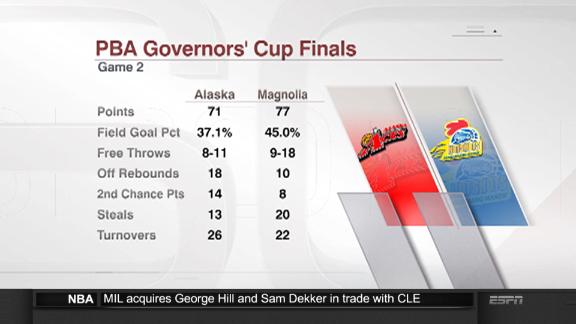 How Magnolia seized control of the series
Sev Sarmenta, Quinito Henson, and coach Norman Black break down where things went wrong for Alaska in Game 2.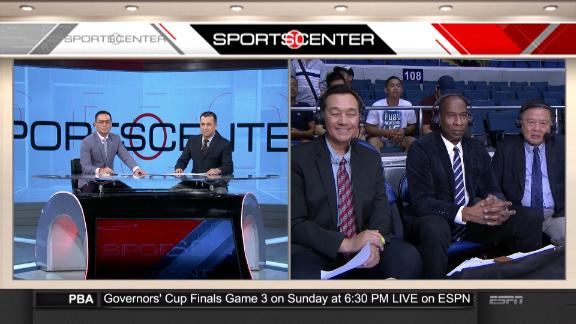 Aces fold to Magnolia's defensive pressure
The Magnolia Hotshots take a commanding 2-0 lead in the best-of-seven series with a 77-71 victory over Alaska in the PBA Governors' Cup Finals.