GILAS IN THE FIBA ASIA CUP
Nwora, McMahon fuel Cardinals' rout of Orange
Jordan Nwora scores 19 points and Ryan McMahon tacks on 13 as both players come up clutch for Louisville in their 90-66 win over Syracuse.
Louisville's ball handling leads to a Enoch slam
Every Cardinal on the court gets their hands on the ball before leading it down to Steven Enoch who caps it all off with a two-handed jam.
An angry coach Boeheim gets a technical
Syracuse head coach Jim Boeheim expresses his thoughts on one of his players not getting a foul, and the refs reward him with a technical.
Nwora knocks one down from NBA range
Jordan Nwora extends the Cardinals' lead even further with a deep triple earning him the approval from his teammates.
Johnson's hustle gives Louisville multiple chances to score
David Johnson grabs the offensive rebound which leads to great ball movement, and Jordan Nwora caps it off with a layup and a chance at a 3-point play.
Boeheim silences Cardinals' fans with a rebuttal 3
Louisville's Ryan McMahon drains another triple sending fans to their feet, but Buddy Boeheim quickly responds and a hush blows over the area.
Nwora lights the crowd up with a corner 3
Great Louisville ball movement gives Jordan Nwora time to knock down the 3-pointer and the fans love it.
Hughes gets the block from behind
Elijah Hughes sees the bounce pass to Steven Enoch and denies his layup at the rim.
Are the Clippers beating the Lakers to the punch?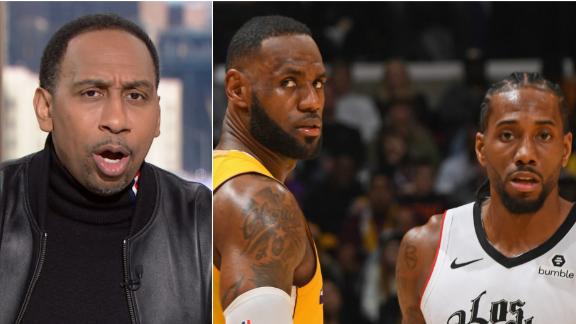 Does adding Jackson make the Clippers the favorite in the West?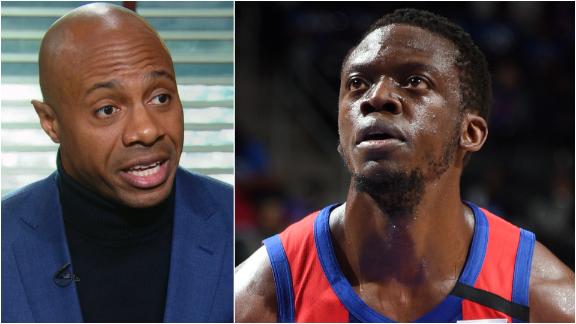 PHILIPPINE SUPERLIGA
2020 GRAND PRIX
ESPN5

As the 2010s come to a close, the ESPN5.com staff decided to honor the athletes, coaches, and teams who excelled, made their marks, and blazed trails over the past 10 years.
PH sporting events impacted by coronavirus
BEHROUZ MEHRI/AFP via Getty Images

Here's a quick look at the status of different Philippine sporting events that have been affected by the novel coronavirus outbreak.
Customise ESPN