road to the FIBA world cup
Gilas Pilipinas resumes practice
Ravena set to play Sunday vs. Adelaide 36ers
Gilas Pilipinas cruise past Adelaide 36ers
FIBA WC: Group G previews
FIBA WC Team Preview: France
A young France squad brings a powerhouse roster and stifling defense to the FIBA World Cup, banking on NBA stars such as Rudy Gobert and Nicolas Batum.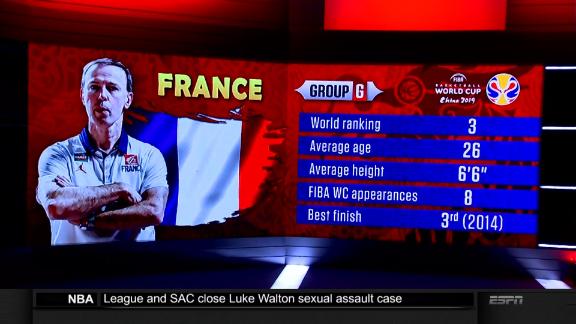 FIBA WC Team Preview: Dominican Republic
Group G's Dominican Republich shares a story similar to Gilas Pilipinas' and needed a bit of luck during qualifying to reach FIBA's top stage.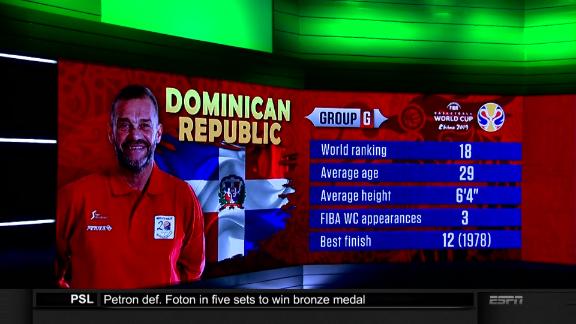 SMB's Grand Slam hopes
Beermen toast PBA Commissioner's Cup title win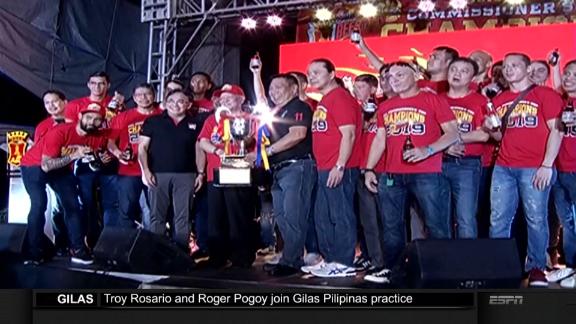 FIBA World Cup Preview
Gilas Pilipinas by the numbers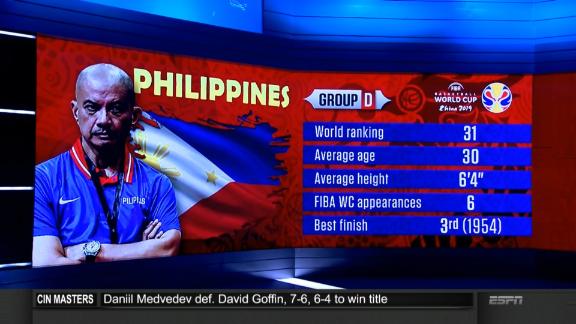 Breaking down Angola's numbers
FIBA World Cup Review
Gilas vs. Croatia: An oral history
Chot Reyes breaks down game film
Marc Pingris on how close Gilas came in 2014
Where The KaTropa Go From Here
Castro disappointed with TNT's runner-up finish
Jones accepts Santos' apology
beermen are champs again
win series 4-2
Romeo on his first Finals MVP award
Terrence Romeo credits San Miguel culture for maturity that led to his being Finals MVP.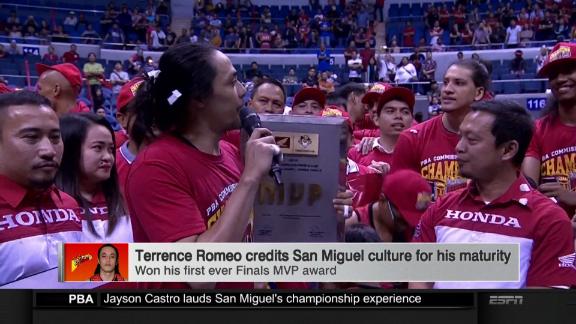 Governors' Cup
arwind santos-terrence jones
Players weigh in on Arwind Santos' racist mocking
Players weigh in on Arwind Santos' racist mocking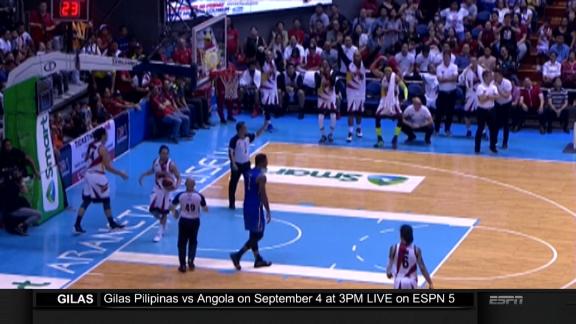 commissioner's cup finals
beermen lead series, 3-2
McCullough's monster effort gives San Miguel a 3-2 lead
The Beermen star had 35 points and 22 rebounds in a 99-94 win over TNT that put San Miguel a win away from the PBA Commissioner's Cup crown.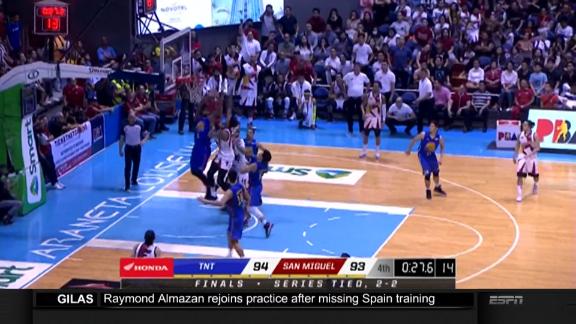 PBA
Best Player of the Conference: Jayson Castro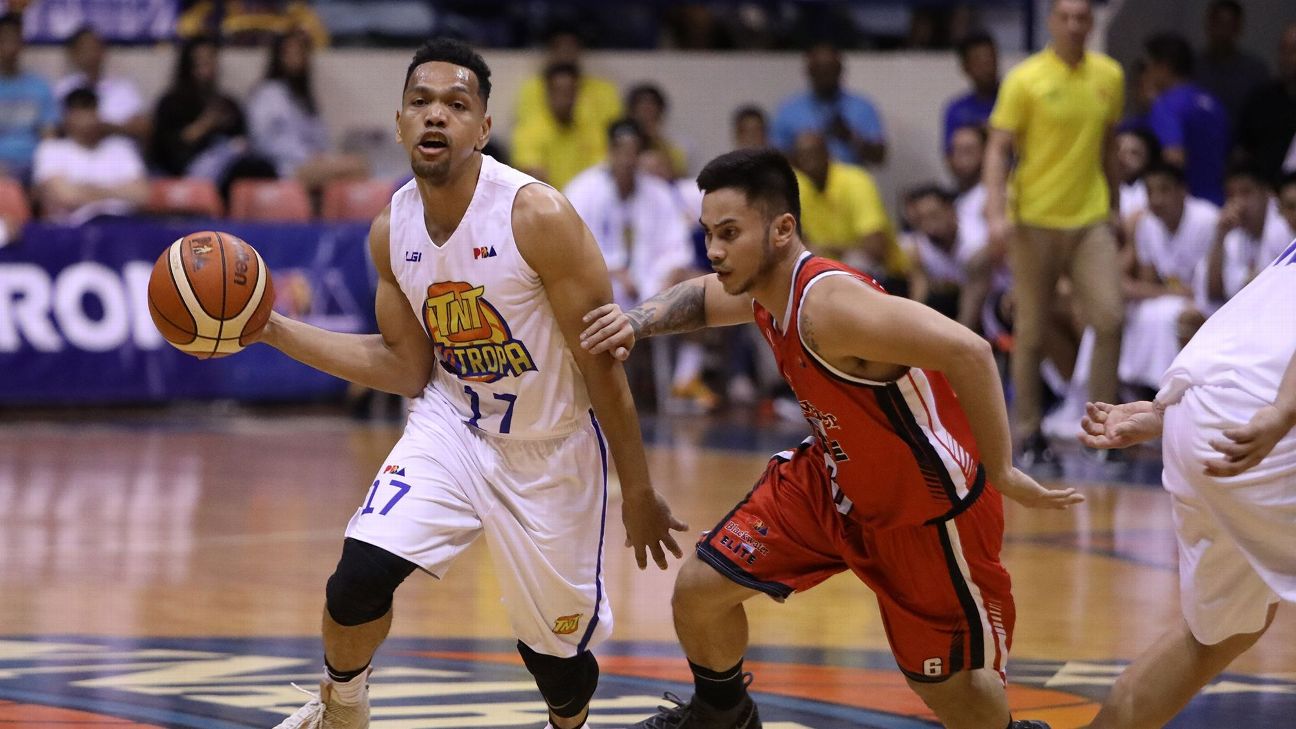 commissioner's cup
Stern reminder from perennial champions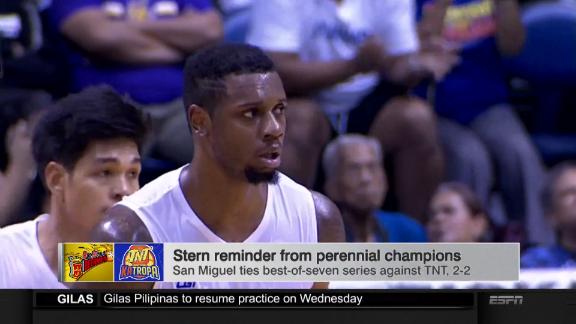 commissioner's cup finals
TNT leads series, 2-1
PBA Commissioner's Cup Finals dialing up
Ross' mind games working?
Trollano finding his niche
commissioner's cup semifinals
SMB wins series, 3-1
San Miguel rolls on to finals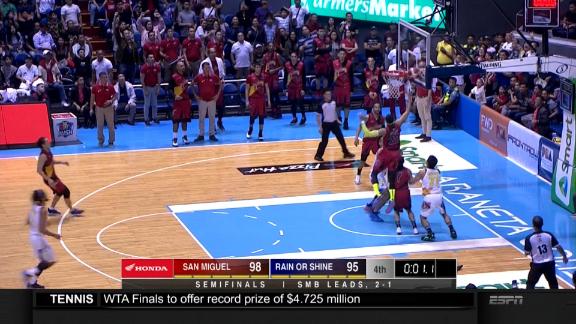 Commissioner's Cup Semifinals
TNT wins series, 3-1
TNT peaking at the right time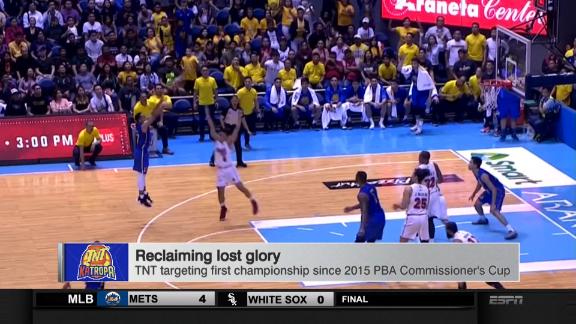 Castro has extra motivation to win title
Brownlee: TNT's defense made it tough
Jones, KaTropa dethrone the Kings
Commissioner's Cup Semis
TNT leads, 2-1
Justin Brownlee the difference for Ginebra in Game 3
Terrence Jones vs. LA Tenorio in staring contest
Barangay Ginebra avoids sweep with Game 3 win
latest on calvin abueva
Phoenx issues statement on Calvin Abueva's status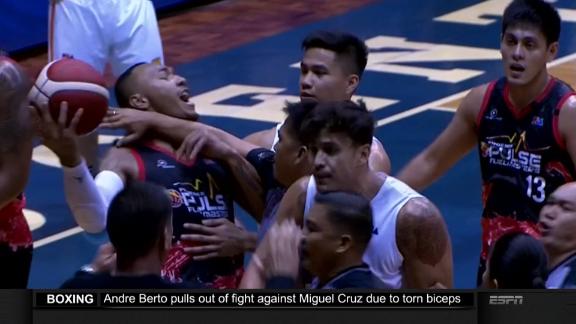 Lead-up to FIBA World Cup
Paolo del Rosario/SBP-Cignal

This is your one-stop hub for everything related to Gilas Pilipinas and their 2019 FIBA World Cup campaign.
Customise ESPN