A bad season got even worse for Carlos Gomez, the Houston Astros' outfielder who made a pair of key defensive miscues in a 3-1 loss to the Twins Monday night.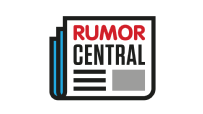 Jake Marisnick started in center field on Tuesday, but Gomez got into the game against Minnesota as a pinch runner in the eighth inning and was doubled off second on a line drive by Tyler White.
The 30-year-old Gomez is hitting a paltry .210/.272/.322 in 85 games, and manager A.J. Hinch is offering no assurances of future playing time. "We can win with him in the lineup. We can win without him in the lineup. Playing time's always a sensitive issue, but I'm trying to put out the best team we can to win tonight's game," Hinch tells Jake Kaplan of the Houston Chronicle.
The Astros still see themselves as postseason contenders despite 11 losses in their last 15 games, and their patience with Gomez may be running thin. Kaplan notes the club's options are limited:
"They could designate the former two-time All-Star for assignment, publicly admitting defeat on a July 2015 trade. They could have him ride the bench and risk the distraction that could become of it. Or they could continue to write into their lineup one of the least productive players in the majors this season."
Cutting ties altogether would not involve a huge financial hit since Gomez will be a free agent after the season. Houston would be eating only the prorated portion of his $9 million salary for 2016.