In pursuit of upgrading their bullpen, the Minnesota Twins might have zeroed in on a target to fill their closer spot.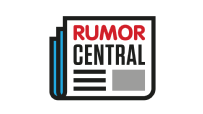 MLB Network's Jon Morosi reports that the Twins have inquired on the availability of Cincinnati Reds closerRaisel Iglesias and are "performing due diligence" on other bullpen names.
The Twins snuck into the playoffs as the second wild card but struggled with a below-average bullpen. They got a 4.40 ERA out of their relievers, which ranked 22nd in baseball last season. The Twins traded closer Brandon Kintzler at the trade deadline to the Washington Nationals, and Kintzler's replacement, Matt Belisle, is a free agent this winter.
Iglesias signed with the Reds in 2014 after defecting from his native Cuba. After parts of a couple seasons as a starter, the 27-year-old held down the team's closer spot in 2017, racking up 28 saves and striking out 92 over 76 innings of work. Iglesias has three years of team control left at roughly $16.6 million total.
-- Sam Henken