There have been plenty of rumors over the past several months that the Sacramento Kings are shopping shooting guard Ben McLemore and forward Rudy Gay. When asked about the status of McLemore and Gay, Kings' vice president of basketball operations and general manager Vlade Divac tried to downplay the rumors.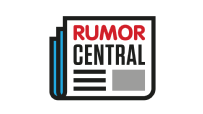 "It's part of the business here, you're going to receive a lot of calls, you're going to make a lot of calls, you know, so we're really happy with Ben the way he's progressing this summer," Divac told Sirius XM NBA Radio, according to CSN Bay Area. He's very young, a player that we, like I said, like a lot, so we're going to keep him."
McLemore, the No. 7 selection in the 2013 draft, has yet to live up to expectations during his first three years in the NBA. In 2015-16, he averaged just 7.8 points, 1.2 assists and 2.2 rebounds. McLemore will become a restricted free agent in 2017, a likely scenario, if he doesn't sign an extension by Oct. 31.
Gay has stated that he plans to become a free agent in 2017 by declining his 2017-18 player option worth $14.3 million. Gay's name has been in the rumor mill for over a year, and that will likely continue, even though Divac maintains he's not shopping the 10-year NBA veteran.
"We're thinking Rudy's a big part of this team to be successful, so we have decided to go with him, and if he decides to stay next year, that's great, and if he decides to leave that's fine, but we want to make sure we compete this year," Divac said.
--- Nick Silva