Glenn Robinson III has emerged for the Indiana Pacers in the first extended playing time of his NBA career with both Paul George and C.J. Miles injured. Robinson III will now try to keep his spot in the Pacers' rotation.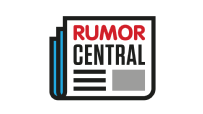 Nate Taylor of the Indy Star reports that Robinson III, 22, wants to follow the example of Solomon Hill, another wing player who struggled early in his career, in finding a way to carve out time in the Pacers' rotation. Hill signed a four-year, $50 million deal with the New Orleans Pelicans this summer.
"I kind of just took [Hill's] mentality of proving people wrong and of being aggressive when you get your opportunities. You never know when they might come or if they'll come again," said Robinson III.
Hill earned playing time after the All-Star break last season with his energy and ability on defense and helped the Pacers push the Toronto Raptors to seven games in the first round of the playoffs.
Robinson III, whose father was drafted first overall in the 1994 NBA Draft, was once a highly-touted prospect coming out of Michigan. However, he fell to the second round of the 2014 draft and the Minnesota Timberwolves drafted him 40th overall. The Wolves waived him halfway through the season and he finished up the year with the Philadelphia 76ers. Robinson III signed with the Pacers that offseason and has yet to earn consistent playing time until now.
Robinson III has averaged 15.3 points per game in his four starts this season. He dropped a career-high 20 points in a win over the Brooklyn Nets on Friday, as he continues to make a claim on a long-term role in the rotation.
--Sam Henken