The Indiana Pacers were without shooting guard Monta Ellis for Monday's game at home against the Charlotte Hornets due to his groin injury. The Pacers begin a three-game road trip on Wednesday in Miami and close it out on Saturday in Detroit and Ellis will stay back in Indianapolis to rehab the injury.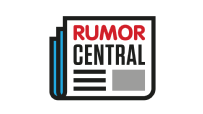 With Ellis unavailable, head coach Nate McMillan moved Glenn Robinson III into the starting lineup against the Hornets and the two-year NBA veteran will stay in the spot for at least the next three games.
"Glenn has stepped in before for Paul [George] and has done a solid job," McMillan told The Indianapolis Star. "Really wings are similar in what we need from them out on the floor. It's really not a big change for Glenn, just changing the size of the floor. We're hoping he can come in and do the things that he's done when he stepped in for Paul."
Robinson played well against the Hornets and he posted three points, six rebounds, three blocks, two assists and one steal in 33 minutes. Robinson is now averaging 13.2 points, 6.3 rebounds and 1.2 assists as a starter and each time the team played well with him as part of the first unit. For that reason, some of the local media are wondering if Ellis should come off the bench when he returns next week.
Gregg Doyel of The Indianapolis Star writes: "So this is what the Indiana Pacers look like without Monta Ellis. They look like a defensive bully. Like an efficient, ball-moving offense. Like a group that just demolished one of the top teams in the Eastern Conference."
Ellis, in his 12th NBA season, needs to have the ball in his hands to be successful and the Pacers' starting-five already has enough of those players, which is why Robinson is the better fit as he concentrates on defense. Should the Pacers play well on the three-game road trip, McMillan likely has no choice but to tell Ellis that he's now the backup shooting guard.
Ellis, making $10.76 million this season, could also be placed in the trade market, however, his value around the NBA is very low. The 31-year-old guard is averaging 9.7 points, 3.7 assists and 3.3 rebounds in 24 appearances this season.
-- Nick Silva