Detroit Pistons coach Stan Van Gundy is not happy with the recent performances by his team and he's considering making some changes to the starting unit.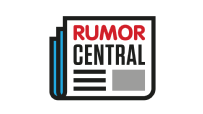 "We have to look at everything, because that lineup has not played well," Van Gundy told the Detroit Free Press. "Even in the games we've won, that lineup has not played well. So how long are you going to call it an adjustment phase and trot them out there? Or do you make a change?"
According to Vince Ellis, forward Jon Leuer could be a candidate to move from the bench to a starting role. If Leuer is promoted, either Tobias Harris or Marcus Morris will be shifted to the bench.
Leuer is having a solid season with the Pistons, his first with team after signing a four-year, $41 million contract in July. He's averaging 10.8 points, 6.4 rebounds and 1.7 assists. Leuer is also shooting a solid 50.4 percent from the floor through 28 appearances.
Between Harris and Morris, Harris (16.1 PPG and 4.6 RPG) has higher scoring and rebounding averages, but Morris (13.8 PPG and 4.1 RPG) could be the better defender when guarding small forwards.
--- Nick Silva