The Miami Heat have been dealing with a bunch of injuries this season. And after meeting the criteria to ask for a hardship exemption, the team petitioned the NBA for help, according to The Miami Herald and South Florida Sun-Sentinel. The team would not confirm that the hardship exemption has been granted. But it has, and the Heat plan to make a call-up from the D-League.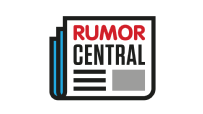 With the ability to add a 16th player to the roster, the Heat will work out forward Okaro White on Monday and then likely sign him Monday or Tuesday. White, undrafted out of Florida State in 2014, spent the preseason with the Heat and was waived on Oct. 22. Since then, he has been playing with Miami's D-League affiliate, the Sioux Falls Skyforce, and is averaging 18.4 points and 8.7 rebounds in 23 appearances.
The Heat are eligible for a hardship exemption because they're without forwards Chris Bosh, Justise Winslow and Josh McRoberts and guard Josh Richardson. Bosh and Winslow are done for the season, and McRoberts (stress fracture in his left foot) and Richardson (sprained left foot) will return at some point.
"J-Rich is still in a boot, so we'll continue to evaluate him," Heat head coach Erik Spoelstra said on Sunday. "I would say right now it would be safe to say week-to-week instead of day-to-day. It is still only a sprain, he is getting better but he still is in a boot."
Once Richardson or McRoberts is cleared to return, the Heat will release White.
--- Nick Silva