The Phoenix Suns are probably heading to a lottery selection in the 2017 NBA draft, so there is a chance general manager Ryan McDonough will attempt to make at least one deal by the Feb. 23 trade deadline. On Wednesday, McDonough indicated that the next dozen games could dictate how he'll approach trade calls with the other NBA teams.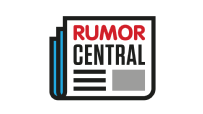 "They're very important, obviously, in determining whether we're a viable team to potentially compete for and get into the playoffs this year or not," McDonough told Arizona Sports 98.7 FM. "If we're within striking distance of the eighth seed at the trade deadline, that will probably help determine our approach. And if we're not, if we're not a viable playoff contender, that will probably determine it the other way. We're kind of open to either direction at this point."
In recent weeks, Tyson Chandler, Jared Dudley, Brandon Knight and P.J. Tucker have been mentioned in the NBA rumor mill. Of the four, McDonough is most likely looking to move Knight, while the NBA teams calling him have interest in Tucker and possibly Chandler. At this time, McDonough is planning to keep both, but that could change.
"[Trading Chandler is] very unlikely," McDonough said. "I never say never, never take anything off the table."
Regarding Tucker, McDonough said the following last week: "We have plenty of money available going forward. We don't have another player like him on the roster. There's certainly a chance we could re-sign him."
Tucker is set to become a free agent in July, while Chandler and Dudley are signed though 2018-19. Knight's deal runs through the 2019-20 season.
--- Nick Silva