The Miami Heat are currently running with a 16-man roster because of all of their injuries. The Heat signed forward Okaro White thanks to a roster exemption from the NBA league office, and come Feb. 6, his second 10-day contract expires. At that time, the Heat need to let him go or offer a rest-of-season contract. The Heat can only keep White if they open a roster spot, and according to Barry Jackson of The Miami Herald, Miami is shopping Derrick Williams.
"They would have to sign a different player to a 10-day contract, unless if they really wanted to sign a player for the remainder of the season following the two 10-day contracts, they would have to release another player on the roster, and if they still qualified, they could then sign another player to a 10-day to still stay at 16, assuming they met the requirements," said an NBA spokesman.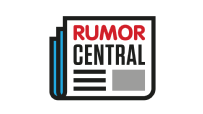 Williams, 25, signed a one-year contract with the Heat back in July that is paying him $4,598,000 for the 2016-17 NBA season. If the Heat can't find a taker for Williams, the Heat might just place him on waivers. According to Jackson, he has heard that the Washington Wizards will have interest in Williams if the forward clears waivers. Several NBA teams are still beneath the minimum salary floor for the season, so one of them, such as the Denver Nuggets, Minnesota Timberwolves, Phoenix Suns or Philadelphia 76ers, could put in a waiver claim, if the Heat do release Williams, so his salary could go on their cap.
Williams has played in 24 games this season and is averaging 6.1 points and 3.0 rebounds.
White, who played with the Heat in the preseason, has made seven appearances and he's averaging 4.6 points and 2.9 rebounds. If White is signed to a rest-of-season contract, it would likely run through the 2017-18 NBA season.
--- Nick Silva