The Brooklyn Nets have been accepting trade calls from any team interested in starting center Brook Lopez for the last few months. The Nets have been asking for at least two first-round picks as part of any trade package for Lopez and that demand remains in place, according to ESPN.com's Marc Stein.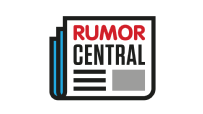 There were some earlier reports linking Lopez with the Boston Celtics and New Orleans Pelicans. Regarding the Pelicans, Michael Scotto of Basketball Insiders reported Monday that they have talked about a deal which would send Tyreke Evans, Tim Frazier, Langston Galloway and a protected 2018 first-round selection to the Nets.
Evans is set to become an unrestricted free agent on July 1, while Galloway owns a 2017-18 player option worth $5.4 million. Frazier's deal runs out at the end of next season.
As long as the Pelicans, or any NBA team, is unwilling to part with two future first-round picks, the Nets will likely decline offers for Lopez, who is signed through the 2017-18 season.
Lopez is currently averaging 20.5 points, 5.2 rebounds, 2.6 assists and 1.7 blocks this season in 50 appearances.
The Pelicans are looking to upgrade their starting center position and also have reportedly spoken to the Philadelphia 76ers regarding Jahlil Okafor.
-- Nick Silva