The Sacramento Kings officially traded DeMarcus Cousins on Monday, and some followers of the team believe more deals could be made by Thursday's trade deadline.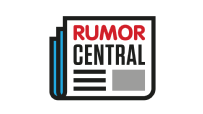 According to Jason Jones of The Sacramento Bee, Kings vice president of basketball operations and general manager Vlade Divac might also try to trade guards Arron Afflalo, Darren Collison and Ben McLemore and center Kosta Koufos.
Out of that group, Collison and McLemore might draw the most interest from other NBA teams.
Collison, 29, has a contract that is set to expire at the end of June, and he may not re-sign with the Kings in July. Collison is the Kings' starting point guard, averaging 13.7 points, 4.2 assists and 2.1 rebounds per game.
McLemore, in the final season of his four-year, rookie-scale contract, is set to become a restricted free agent July 1. With the Kings' addition of Buddy Hield as the team's presumed new starting shooting guard, Divac might want to move McLemore as a way to bring back assets. McLemore is currently averaging just 6.6 points and 1.5 rebounds per game.
Afflalo is signed though 2017-18, but he will likely be waived in June before next season's $12.5 million salary becomes fully guaranteed. Currently, Afflalo only has $1.5 million of salary protection for next season.
Koufos has been the Kings' starting center for most of the season. He has two more years on his contract but can become a free agent in 2018 by declining his team option for the 2018-19 season.
-- Nick Silva