Wilson Chandler has been a hot name in the NBA rumor mill with Thursday's trade deadline looming, and the veteran forward might welcome a move from Denver.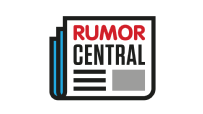 Sam Amick of USA Today reports that while Chandler has not formally requested a trade, he wants to be dealt, according to sources "familiar with Chandler's situation."
Chandler, 29, joined the Denver Nuggets six years ago as a piece in the Carmelo Anthony trade. He returned this season from a hip injury that cost him all of 2015-16 to average 15.6 points and 6.7 rebounds per game, both career bests. His role in Denver has varied, from starting to coming off the bench and playing both forward spots. Now, after likely losing his starting job once again, he apparently wants to be traded.
Amick reports the Oklahoma City Thunder and Los Angeles Clippers could be interested in him. The Houston Rockets have also been linked to Chandler, but that was before they acquired Louis Williams. Chandler will have two years and $24.8 million left on his contract after this season.
-- Sam Henken