The Denver Nuggets are dealing with a bunch of injuries and the status of backup big man Darrell Arthur is the most uncertain of the group. Forwards Danilo Gallinari (left knee -- bone bruise) and Wilson Chandler (right groin contusion) might return as soon as Wednesday's game against Cleveland, and Arthur's lingering issue with left knee soreness might keep him out several more weeks. Arthur last played on Mar. 11 against Sacramento.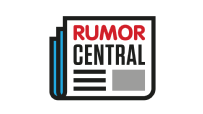 "With 13 games to go and that knee being as troublesome as it has been at times, I guess that's always a possibility," Nuggets head coach Michael Malone responded, according to The Denver Post, when discussing the "very, very remote" chance that Arthur could miss the rest of the season. "I don't think we're there yet. He's not there yet. We'll have to wait and see how it reacts to all the treatment he's getting."
Arthur had surgery last offseason to fix an issue with his knee, but it has bothered him for much of this season as he's only played in 37 games. In those 37 appearances, Arthur is averaging 6.4 points and 2.8 rebounds.
Arthur re-signed with the Nuggets back in July and his deal can run for two more seasons if he picks up his 2018-19 player option. Arthur made $8.07 million this season and for 2017-18 he's scheduled to earn $7.46 million.
--- Nick Silva