Detroit Pistons head coach Stan Van Gundy has changed his starting group a few times this season, but has yet to move Reggie Jackson out of the point guard position. After Tuesday's bad loss to the Brooklyn Nets, Van Gundy was asked if it's time to switch his playing rotation.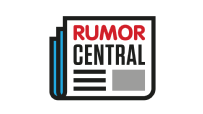 "We'll find out tomorrow night," Van Gundy responded, according to the Detroit Free Press.
Van Gundy has been asked several times about the possibility of moving Jackson to the bench while promoting Ish Smith, and each time he has resisted that change.
"There's a risk in doing that," Van Gundy said earlier this month. "You're changing the dynamic of both units and, so, if you're winning games, I guess my first thought is if you're winning games regardless of how you're winning them, do you want to change that dynamic and now have both units playing differently when we're able to hang on and win?
"I mean, you can certainly make a case for it and say, 'Well, maybe you'd be more solid and win easier.' But right now things are going pretty well. So, I don't know that we'll do that. But certainly it's something to consider."
With the Pistons now sporting a 34-37 record and No. 9 in the Eastern Conference, time might have finally arrived when Van Gundy will make the change at point guard, especially if the team continues to lose games.
As a starter for 50 games, Jackson is averaging 14.7 points, 5.3 assists and 2.2 rebounds. In 21 starts, Smith is averaging 10.8 points, 6.4 assists and 3.1 rebounds.
--- Nick Silva