The Phoenix Suns have eight games to play on the 2016-17 NBA regular season schedule, and there is a chance rookie forward Dragan Bender, sidelined since Feb. 8 when he had a bone spur removed in his right foot, might return to the lineup before it ends in two weeks. In recent days, Bender has increased his basketball-related activities, which has given hope that he might play before the last game of this season.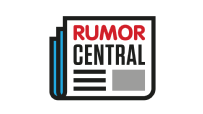 "He's tired, but he looks good," Suns head coach Earl Watson told The Arizona Republic. "He's moving well. Hopefully, we get him back soon, but as you know, it's the next day to see what he feels like because of the foot."
Bender, the No. 4 selection in the 2016 NBA draft, has played in 38 games this season and is averaging 3.2 points and 2.2 rebounds.
"I'm not doing contact or anything like that," Bender said on Sunday. "I'm shooting on the court before the games, and I'm trying to run as much as I can on the treadmill, just putting weight on the ankle to see how it responds."
-- Nick Silva