The Indiana Pacers are currently without center Al Jefferson (sprained left ankle) and guard Glenn Robinson III (strained left calf) as they recover from injuries. On Tuesday, Pacers head coach Nate McMillan updated the status of both players.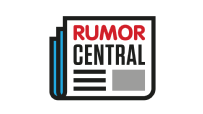 "(Jefferson) did some light jogging yesterday," McMillan told The Indianapolis Star. "As far as anything in the next couple of days, I don't anticipate seeing him in a practice."
Regarding Robinson, McMillan said: "Glenn has not returned to the floor. He's feeling better. He's not able to run, but I think a week ago it was tough for him to get on his toes. That has calmed down some, but he hasn't done any running."
Jefferson, out the past five games, is averaging 8.1 points and 4.2 rebounds per game in his first season with the Pacers. Robinson, who has been sidelined the past seven games, is averaging 6.1 points and 3.6 rebounds per game.
-- Nick Silva