Brandon Knight has not played since Feb. 15, as the Phoenix Suns decided to bench the guard, along with starting center Tyson Chandler, in favor of giving the young players a lot of time on the floor after the All-Star break.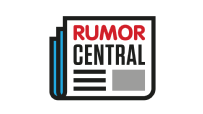 "I think they, you know, probably did whatever they thought was best for the situation," Knight told ArizonaSports.com. "Like I said, for me, like I said, I just try to be professional, control what I can control. I can't say, speak for management or how the situation went. I just try to be professional."
Prior to the benching, Knight had struggled during the season as a backup, and when asked about his future with the Suns preferred to not speculate about it.
"We'll see what happens. We'll see how things go" Knight said. "I'm still part of the team. I'm still here with the Phoenix Suns. Even moving into the summer, be professional, continue to hold myself to the character that I've been holding myself to as a professional, regardless of the situation, regardless of what's going on.
"I'm going to do my best to continue to be a better player. I'm going to continue to work on my game, continue to move forward as an individual. I'm going to focus on myself and control what I can control."
Knight, the No. 8 selection in the 2011 NBA draft, made 54 appearances this season and averaged 11.0 points, 2.4 assists and 2.2 rebounds. He also shot just 39.8 percent from the field in his first season as a backup. Knight had been a starter for most of his five previous years in the NBA and clearly prefers that role but likely won't be part of the first team as long as he stays with the Suns.
The Suns reportedly shopped Knight prior to the trade deadline in February but found no takers. That is not a surprise since he has three years and $43.9 million remaining on his contract, which is too much for what he currently provides when he plays.
-- Nick Silva