Washington Wizards backup center Ian Mahinmi has been sidelined since April 10 when he suffered a strained left calf. Mahinmi has been working with the team's training staff to strengthen the calf and believes he could be cleared to return soon.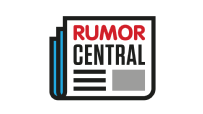 "The plan is for me to come back in this first round," Mahinmi told CSN Mid-Atlantic. "I can't tell you exactly when. But that's the main goal to me is to come back as soon as possible."
The Wizards are currently tied 2-2 with the Atlanta Hawks and Game 5 will be played Wednesday night. When asked about Mahinmi's status, Wizards head coach Scott Brooks wasn't as optimistic as his center.
"He hasn't had a shootaround with us. He hasn't had a practice with us. So, he's definitely out [for Game 5]," Brooks said. "Do I think he can play in Game 6? I doubt it, but you never know."
After signing a four-year, $64 million contract last July, Mahinmi only made 31 appearances with his new team in 2016-17 due to various injuries. In those games he averaged 5.6 points and 4.8 rebounds.
-- Nick Silva