Detroit Pistons swingman Stanley Johnson struggled during his second season in the NBA, and he's committed to spending this summer improving his overall game. Johnson also has faith that head coach Stan Van Gundy and the rest of the Detroit coaching staff can get the best out of him.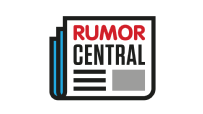 "I don't have any problems with my development. [Assistant coach] Bob Beyer has done a great job in teaching me how to really work out and train to be detailed," Johnson told The Detroit News. "Stan pays a lot of attention to what I have going on, working out this summer and making sure my head is on straight. Everything in player development, they have done a fabulous job with that."
Johnson, whom the Pistons selected with the No. 8 pick in the 2015 NBA draft, averaged just 17.8 minutes, 4.4 points, 2.5 rebounds and 1.4 assists per game in 77 appearances this past season. He also made only 35.3 percent of his shots from the floor.
"Stanley needs to have a better offseason than he did last season. We talked about the progression and when to work, how to work, who to work with and what to work on," Van Gundy said. "It wasn't that he wasn't willing to put in the work, but I don't think he did it in the smartest way.
"He needs to have a better offseason to develop those skills, and then I think he's capable of having a better season."
Johnson, who turns 21 on May 29, will likely enter training camp in the fall as a backup at the shooting guard and small forward positions.
-- Nick Silva