Utah Jazz forward Trey Lyles struggled in the limited time he was on the floor during the 2016-17 season. With the additions of Joe Johnson and Boris Diaw last summer, head coach Quin Snyder didn't have time for Lyles, so the No. 12 pick in the 2015 NBA draft played fewer minutes in his sophomore season than his rookie year.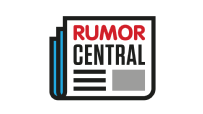 "I tried to realize it's a process," Lyle told The Salt Lake Tribune. "It was hard to digest at first, but having some of the older guys say they went through the same thing made it a little bit easier."
In 2015-16, Lyles averaged 17.3 minutes, 6.1 points (43.8 percent from the field) and 3.7 rebounds. In 2016-17, he posted 16.3 minutes, 6.2 points (36.2 percent from the field) and 3.3 rebounds.
"For Trey, like a lot of young players, it's more about taking stock and looking at the year and figuring out how to use it to improve," Snyder said. "Sometimes you have to go through some things like that in order to get a good gauge of where you are. I expect Trey to have a terrific summer, and I look forward to him leveraging some of that adversity to make himself a better player."
Lyles may find himself out of the rotation again next season, if Snyder sticks with Johnson and Diaw, so he needs to work hard in the offseason and be ready for the start of training camp in the fall. Johnson's contract is set to expire after the 2017-18 season, while Diaw's salary for next season doesn't become guaranteed until July 15. Lyles has two more years on his rookie-scale contract, if the Jazz exercise their 2018-19 team option.
-- Nick Silva