According to ESPN's Chris Haynes, forward Wilson Chandler has decided to change agents, as he has moved from Roc Nation Sports to Excel Sports Management.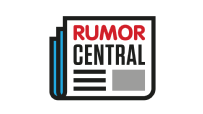 Prior to the February 23 trade deadline, there were plenty of rumors that Chandler was not happy with his inconsistent role, but Denver Nuggets general manager Tim Connelly held tight to his asking price, at least a mid first-round pick, and the 10-year NBA veteran remained in Denver. Teams that were linked to Chandler ahead of the trade deadline were the Clippers, Thunder, Rockets and Raptors.
Chandler is owed $12.01 million for 2017-18 and $12.8 million the following year, if he exercises his 2018-19 player option.
In 71 appearances, 33 starts, this season, Chandler averaged 15.7 points, 6.5 rebounds and 2.0 assists.
-- Nick Silva