Forward Amir Johnson, 30, played for the Toronto Raptors from 2009 through 2015. Johnson enjoyed his time in Toronto and two years ago wrote a heartfelt message to the fans regarding his departure. The closing section of the note read: "Don"t take this as a goodbye but more of a see you later."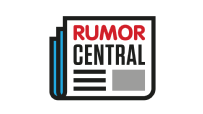 According to Sean Deveney of the Sporting News, there is interest from both sides to reunite this offseason.
The Raptors will first participate in the 2017 NBA draft on June 22, then concentrate on their free agents -- Serge Ibaka, Kyle Lowry, Patrick Patterson and P.J. Tucker -- once the 2017-18 salary cap year begins on July 1. After that, they will look to fill out the roster with low-dollar free agents like Johnson, who may not get a contract offer from any NBA team until mid-to-late July.
Johnson has spent the past two years with the Boston Celtics, and there likely won't be enough room on Boston's 2017-18 roster for him, which is why some observers of the team feel the 12-year NBA veteran will move on in the summer.
In 80 regular-season appearances, 77 of them starts, Johnson averaged 20.1 minutes, 6.5 points and 4.6 rebounds. In the 2017 playoffs, Johnson averaged just 10.1 minutes, 2.6 points and 2.1 rebounds.
-- Nick Silva