After the Washington Wizards' season ended, starting center Marcin Gortat questioned his role and future with the team. On Wednesday, team president Ernie Grunfeld met with the media ahead of the NBA draft and said he expects to have Gortat on the team next season.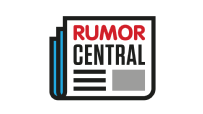 "I've talked to March. March is with us. March, we've had him for four years," Grunfeld told CSN Mid-Atlantic. "He's averaged a double-double for four years. He's been in the second round for three out of those four years and is a big part of what we're doing. Everybody has frustration after a tough loss and a tough series. March is with us and he's going to be a big part of what we're doing."
Gortat is under contract through 2018-19 and is owed $26.34 million over that time, while Ian Mahinmi is set to make around $48 million through the 2019-20 season. Ideally it's probably in the best interest of the Wizards, due to high future payrolls, to try to trade either Gortat or Mahinmi.
In 13 playoff appearances, Gortat averaged 8.1 points, 11.1 rebounds, 1.5 blocks and 1.8 assists.
-- Nick Silva