The Oklahoma City Thunder selected Terrance Ferguson with the No. 21 pick in the 2017 NBA draft. The Thunder would like Ferguson to play in the Orlando Summer League, but he has been forced to sit out the the games as he awaits clearance from FIBA, reports The Oklahoman.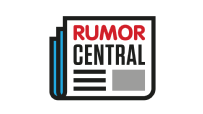 Ferguson played in Australia during the 2016-17 season with the Adelaide 36ers and must wait to officially make the move to the NBA until FIBA has completed all the mandatory paperwork. There is a good chance Ferguson won't get clearance in time before the Orlando Summer League ends on Thursday, which means he won't play for the Thunder until the 2017 preseason starts.
Ferguson, 19, averaged 4.6 points and 1.1 rebounds with Adelaide this past season in 30 appearances.
-- Nick Silva