Power forward Adreian Payne is close to a contract agreement with the Orlando Magic, according to NBA reporter David Pick. The 6-foot-10 big man declined a $900,000 offer from Guangdong in China, Pick also reports.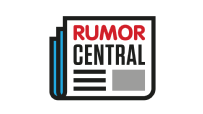 Payne, the No. 15 overall draftee by the Atlanta Hawks in 2014, spent most of his three NBA seasons with the Minnesota Timberwolves. The 26-year-old Michigan State product has averaged 4.0 points and 3.0 rebounds during his NBA career.
Payne missed time last season after being diagnosed with thrombocytopenia, or low platelet count. He'll likely have a difficult time cracking the roster due to the depth of the Magic's frontcourt, which includes Aaron Gordon, Nikola Vucevic, Bismack Biyombo, newly acquired Marreese Speights and the 2017 No. 6 overall pick, Jonathan Isaac.
--Paul Saldaña