The Charlotte Hornets signed Michael Carter-Williams in July to be the main backup point guard behind Kemba Walker. There is a chance he won't be cleared to play by the time the NBA regular season tips off on Oct. 17.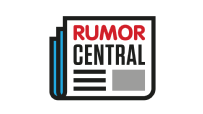 According to Rick Bonnell of the Charlotte Observer, during a luncheon with local media members, head coach Steve Clifford disclosed that Carter-Williams had platelet-rich-plasma (PRP) procedures to the left and right patella tendons in mid-July.
Carter-Williams has yet to gain full clearance from Charlotte's medical staff, and Clifford doesn't know when the four-year NBA veteran will be allowed to participate in all basketball-related activities.
If Carter-Williams misses any of the preseason or regular season, Clifford will use Julyan Stone and possibly rookie Malik Monk as the backup point guards.
-- Nick Silva