When the Charlotte Hornets acquired Dwight Howard via trade from the Atlanta Hawks, coach Steve Clifford said the 13-year NBA veteran would be his starting center. That is still the game plan with training camp set to open in the coming days, and that's OK with Cody Zeller.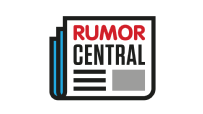 "We're two different styles of players: He's more physical, a shot-blocker and rim protector. I'm all over the place, working the pick-and-rolls, creating offense for the perimeter players," Zeller told The Charlotte Observer. "I think we're very different players, so it adds another layer to our team."
Zeller, who has started 118 out of the 135 games he has played in the last two NBA seasons, has enjoyed working with Howard since the new addition to the Hornets joined in the offseason training sessions.
"There is a lot to learn from him, and he's very willing to teach," Zeller said. "He's pulling people aside, stopping [scrimmages] to make a point."
When training camp opens, the Hornets' center depth chart will include Howard, Zeller and Johnny O'Bryant III.
-- Nick Silva