The Phoenix Suns selected forward Dragan Bender with the No. 4 selection in the 2016 NBA draft. After playing limited minutes during his rookie season in 2016-17, Suns general manager Ryan McDonough believes Bender can have a bigger role in 2017-18.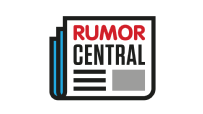 "I think we'll find a way," McDonough told 98.7 FM Arizona's Sports Station. "He's improved as a player. I think he's physically a lot more ready to play today just by virtue of being 19 going on 20 instead of being 18. A year ago he looked like a high school kid and he was."
Entering training camp and the preseason, Bender will be third on the depth chart at power forward behind Marquese Chriss and Jared Dudley. With Alan Williams sidelined for several months, Bender may also be third on the center depth chart, if head coach Earl Watson looks at that option.
"I think one way or another he will play," McDonough said. "I just don't know if it will be more at the four or the five."
In 2016-17, Bender played in 43 games and averaged 3.4 points and 2.4 rebounds.
-- Nick Silva