Stanley Johnson has not lived up to expectations since the Detroit Pistons selected him with the No. 8 pick in the 2015 NBA draft. Johnson knows he has underwhelmed during his time with the Pistons and was highly motivated in the offseason to drastically improve his game and body with tough workouts. He plans to improve his communication skills, too.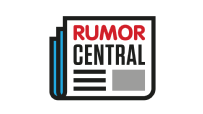 "I'm not trying to prove anything to anybody," Johnson told MLive.com. "All I'm trying to prove to myself is that I go out every night and play super, super hard and play the game the right way and do the right things off the court and the results will come."
In his two years in the NBA, Johnson has career averages of 6.2 points, 3.3 rebounds and 1.5 assists. Johnson has also made just 30.1 percent of his attempts from behind the 3-point line.
Pistons head coach Stan Van Gundy is planning to play Johnson exclusively at small forward this season, which should help the youngster.
"I think it'll be better for him; he'll be able to lock into a better role," Van Gundy said. "I thought his mindset today was great, that's as well as I've seen him play offensively in a long time."
-- Nick Silva