The Miami Heat played their first game of the 2017 preseason on Sunday against the Atlanta Hawks, and head coach Erik Spoelstra started Rodney McGruder at small forward. Will McGruder have that spot when the regular season tips off?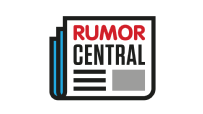 "He's proven himself with us," Spoelstra told The Palm Beach Post. "As we got to know him from him helping us win a championship in Sioux Falls [and] also breaking into our rotation and starting for us so many games last year, he's a winner."
Justise Winslow is expected to start at small forward, however Spoelstra has shifted the third-year NBA veteran to power forward early on, and he might get a lot of time this season at the "four" position when the Heat go with a small lineup.
McGruder started 65 out of the 78 games he appeared in during the 2016-17 season and averaged 6.4 points, 3.3 rebounds and 1.6 assists.
-- Nick Silva