Since the Denver Nuggets finalized a three-year, $41 million deal with center Mason Plumlee a few weeks ago, a top priority for the organization has focused on signing guard Gary Harris to an extension by Oct. 16. According to Nuggets general manager Arturas Karnisovas, a new deal for Harris is "in the works" with 10 days to go before the deadline.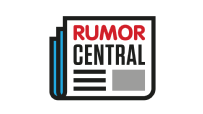 "He's been such a huge part of what we're trying to do here, a representation of what we're building here," Karnisovas told The Denver Post. "We're trying to find ways to keep him here as long as we can."
If Harris and the Nuggets don't finalize a new deal, the three-year NBA veteran would become a restricted free agent in 2018.
Harris enters the season as the Nuggets' starting shooting guard after averaging 14.9 points, 3.1 rebounds and 2.9 assists in 2016-17. Harris also shot 50.2 percent from the floor, including 42 percent on 3-point attempts.
-- Nick Silva