Forward Trey Lyles is in his first season with the Denver Nuggets after he was acquired from the Utah Jazz as part of a draft-day trade on June 22. After averaging 16.1 minutes with the Jazz in 2016-17, Lyles is only on the floor for 5.1 minutes per game with the Nuggets. Can head coach Michael Malone find some more time for Lyles?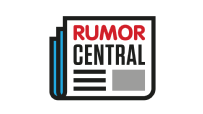 "I can't play everybody. That's what it boils down to," Malone told The Denver Post. "There's nothing I'm waiting to see more of from Trey Lyles. He's shown me everything, and I know that if there's a situation where I can play him, I'm going to have complete confidence in doing so."
The Nuggets have a plethora of players on the roster who can play at power forward and they include Paul Millsap, Kenneth Faried, Darrell Arthur, Juan Hernangomez, Tyler Lydon, Wilson Chandler, Richard Jefferson and Lyles. Until the team trades away some of these players, Malone will continue to have a hard time giving those at the end of the depth chart, like Lyles, more time in his rotation.
Lyles, the No. 12 selection in the 2015 draft by the Jazz, is under contract with the Nuggets through the 2018-19 season. At some point, the Nuggets might look to move Lyles to another team.
-- Nick Silva