The Phoenix Suns need help at the point guard position and general manager Ryan McDonough was asked if addressing that is on his agenda.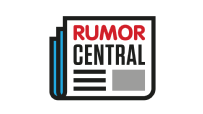 "We'll look at all scenarios, whether it's adding someone via trade, calling somebody out of the G League, bringing somebody on the street in," McDonough told 98.7 FM Arizona's Sports Station. "We'll look at all those things if this continues."
The Suns are currently running with Tyler Ulis (in his second season in the NBA) and Mike James (signed to a two-way contract) at the point guard position with Brandon Knight (torn left ACL) out for the season and Eric Bledsoe recently traded to the Milwaukee Bucks for Greg Monroe.
With the addition of Monroe, the Suns now have seven players on the roster who play at the power forward and center positions, and McDonough may look to swap one of them in a trade to bring in a point guard.
Regarding James, his max 45-day window to be on the Suns roster will come on Dec. 6, if he's not sent to the G League at any time. There have been reports that Phoenix is planning to extended James an NBA contract after the 45 days run out, so someone on the 15-man roster will have to be moved to open up a spot for him.
With that in mind, McDonough could be looking at two-for-one or three-for-two trade options where he can give James the NBA deal, while adding some depth at point guard.
The Suns are currently $8.94 million under the salary cap, which gives McDonough additional options to adjust the roster this season.
-- Nick Silva