The Phoenix Suns are actively shopping center Greg Monroe after they recently acquired him from the Milwaukee Bucks in exchange for Eric Bledsoe. If the Suns can't find a trade, there is a chance the team and Monroe will agree to a buyout.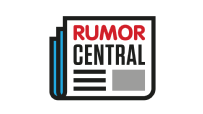 Monroe played with the Detroit Pistons for his first five years in the NBA before moving to the Bucks in the summer of 2015. On Wednesday, Vince Ellis of the Detroit Free Press broke down the possibility of Monroe coming back to the Pistons.
Ellis mentioned fans would likely welcome a Jon Leuer and Boban Marjanovic trade for Monroe, however, he rightly points out that the Suns would quickly turn it down. Leuer has two more years on his contract and is owed $19.5 million after this season, while Marjanovic will make $7 million in 2018-19. Monroe's contract is set to expire at the end of June.
Should Monroe complete a buyout with the Suns and become a free agent, a return to the Pistons may be a long shot if they can't move Marjanovic or Leuer off the roster. Also, Monroe may not believe a return to the Pistons is a good move for him at this time.
When asked, Pistons president of basketball operations and head coach Stan Van Gundy had high praise for Monroe.
"When he decided to sign the qualifying offer here, I know there was some concern from some people about he's not going to [buy in]," Van Gundy said. "I never saw that for a minute. Greg was totally in the whole time. That's just how he is."
Monroe last played on Oct. 26 as he is dealing with a calf injury and he might be cleared to join the Suns' active roster for Thursday's game against Houston.
Besides possibly the Pistons, teams that might have interest in Monroe, if he is released by the Suns, could include Boston, Chicago and New Orleans.
-- Nick Silva