The Dallas Mavericks have played 17 games so far in the 2017-18 NBA regular season, and Dirk Nowitzki has started all of them. Nowitzki is listed as starting 10 games at center, although a few he may have actually been the power forward, which would increase the number from seven for the position.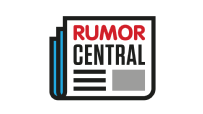 In addition to Nowitzki, Mavericks head coach Rick Carlisle has also played Nerlens Noel (six starts), Salah Mejri (one start), Dwight Powell and Jeff Withey at center. Will this position remain unsettled for the duration of the 2017-18 season? According to Carlisle, the answer appears to be yes.
"The guys got to roll with it and understand the things they do may only fit in certain stretches," Carlisle told The Dallas Morning News. "We don't have the luxury of a rotation right now in indelible ink so far. Which is OK. Sometimes that can keep a team on its toes. It keeps coaches on their toes, too."
Carlisle's answer was expected, as his options are very limited since management has not provided him with a starting-caliber center this season. The Mavericks need many upgrades to the roster in the 2018 offseason, and the starting center position should be near the top of the list.
Currently, Noel (unrestricted) and Mejri (restricted) are set to be free agents in 2018. Powell is signed through 2019-20, while Withey has two seasons left, which are not guaranteed. The Mavericks own a team option on Nowitzki for 2018-19.
-- Nick Silva