The 2018 World Cup is just over a month away, and all 32 teams are preparing in earnest for their shot at the trophy in Russia. ESPN FC is previewing every team ahead of the opening game on June 14. Find all 32 teams here.
Who they are
Captain: Ki Sung-Yueng
Manager: Shin Tae-Yong
Nickname: The Taeguk Warriors
FIFA rank (as of April 12, 2018): 61
How they qualified
South Korea limped through the final round of Asian qualification and were helped over the line more by the failings of others than their own performances. Just four wins from 10 games, all of which came at home, equalled a far-from-convincing performance. It was so unimpressive that coach Uli Stielike was fired with two games remaining, and there was some criticism at home of players celebrating qualification when it finally came, saying that they had not done enough to deserve to do so.
Biggest strength
Despite their stumbles along the road to Russia, Korea have improved since under new coach Shin Tae-Yong. The Taeguk Warriors can attack at real speed, and just how fast they can be can be a shock: Colombia struggled to cope with the oncoming waves in a November friendly that marked the best performance in some time from the 2002 World Cup semifinalists.
There is attacking talent, too. Son Heung-Min has starred for Tottenham Hotspur in the Premier League and UEFA Champions League this season and is desperate to impress in the World Cup. The team also boasts classy midfielders in the shape of Ki Sung-Yeung, Lee Jae-Sung and Kwon Chang-Hoon. If these stars can click and get a little space to play, then Korea can really hurt teams.
Biggest weakness
There is little doubt that defensively, the team has serious issues and has done for some time, almost since the days of Guus Hiddink and summer 2002. Fans have become accustomed to lapses of concentration at the back that suddenly result in a simple ball over the top sending the entire back line into panic.
Add that to a tendency by the back four -- and it usually is a four, though a three is not impossible with a coach that likes to keep opponents guessing -- to commit individual mistakes, and there are problems. The goalkeepers can also be added to that. Kim Seung-Gyu is a fine No. 1 but is not world class and is guilty of making errors.
Set pieces are a real problem, too, and Sweden, Mexico and Germany will be eager to attack.
Star player
Son Heung-Min is the clear star of the team, and Korea's chances of progressing depend to a large extent on whether the 25-year-old can produce his best. So important has the forward become that Shin is ready to build the team around "Sonaldo" and has even discussed how best to use Son with Tottenham boss Mauricio Pochettino.
The main question is whether it is best to play Son on the left side of attack, as a lone striker, with a second striker or with a genuine partner. The most promising experiment came at the end of 2017 in Korea's much-improved performances against Colombia and Serbia, when Son, and the whole attack, looked dangerous in a 4-4-2 formation.
Projected XI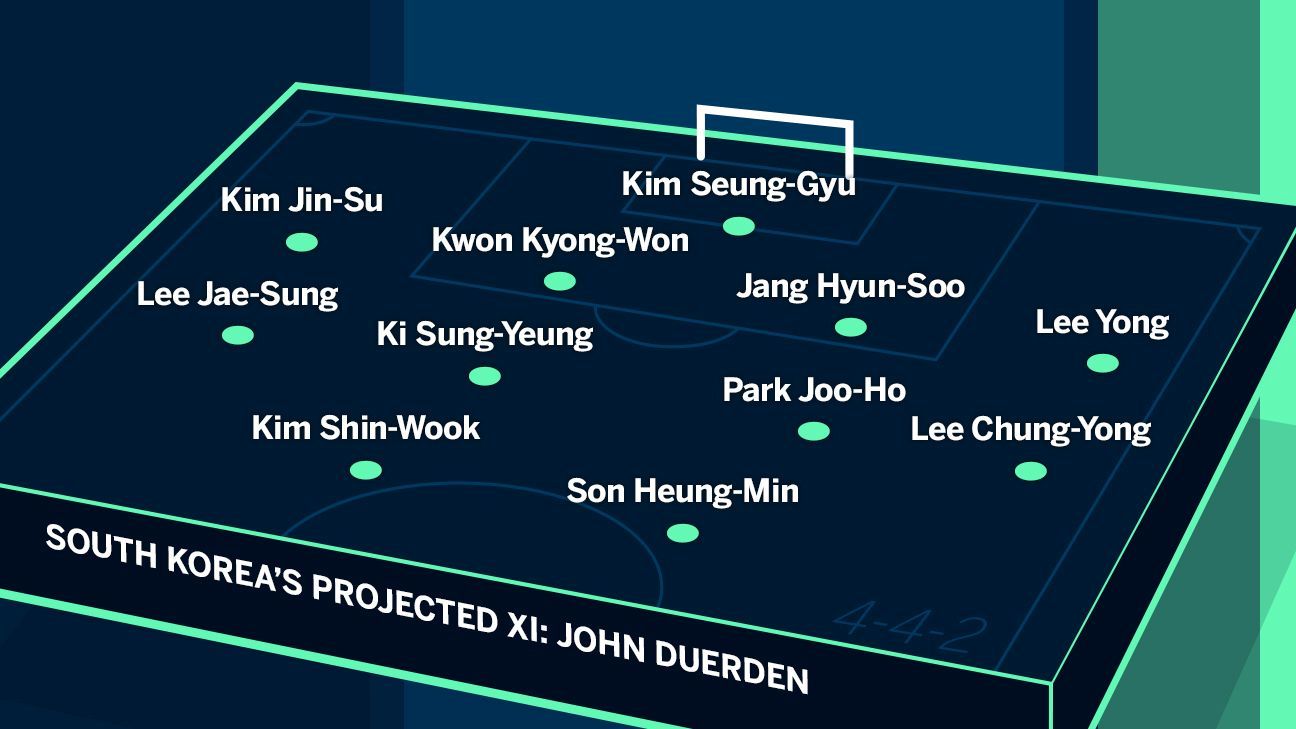 What the local media say
"There are not so many high-quality players in this Korea team at the moment, which means that reaching the round of 16 will be very tough. Fans hope that Korea can at least give a positive showing in every match." -- Daily Economic News
What the stats say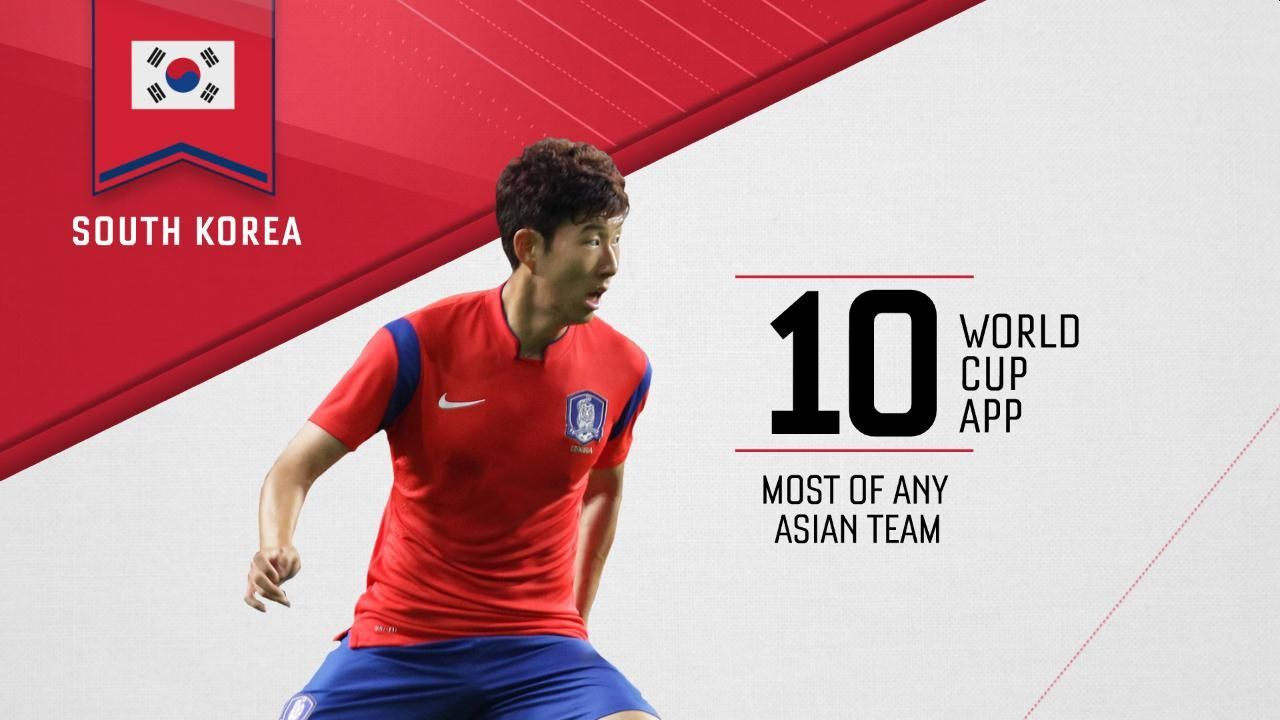 Prediction
For South Korea, the target at the World Cup is always the same: Get out of the group stage. It has happened only twice in the previous nine appearances, but both of those have come in the past four.
Few fans in Seoul expect or demand a place in the round of 16. The team's form has been too poor, the overall quality is questionable, and the group is tough: Korea's FIFA ranking of 61 is considerably higher than the total number of Germany, Sweden and Mexico combined.
But all is not lost. The low expectations mean there is not much pressure, and there is a feeling that Mexico are beatable. After all, Korea have a decent record against the CONCACAF stars. If so, then a point against Sweden in the opener might be enough, and playing defending champions Germany in the final game could be fortunate timing if the world's No. 1 team is already through.
But the second round is all about hope rather than expectation. What is expected is an improvement on a dismal 2014 campaign and to compete until the last second.