The 2018 World Cup is just over a month away, and all 32 teams are preparing in earnest for their shot at the trophy in Russia. ESPN FC is previewing every team ahead of the opening game on June 14. Find all 32 teams here.
Who they are
Captain: Andres Guardado
Manager: Juan Carlos Osorio
Nickname: El Tri
FIFA Rank (as of April 12, 2018): 15
How they qualified
Mexico advanced to CONCACAF's Hexagonal round with 16 points, good enough for first place in their group. El Tri kicked off the final phase with a historic 2-1 win over the United States in Columbus, Ohio. Next came a scoreless draw in Panama, but Mexico won in its next three games. In its last five games in the round, Mexico secured two wins, two draws and a loss, and Juan Carlos Osorio's side wrapped up the qualifying phase in first place with 21 points.
Biggest strength
Mexico draws strength from its defense, displayed in all its glory during a Hexagonal round in which it allowed just seven goals. On offense, Hirving Lozano and Carlos Vela are having solid seasons with their respective clubs. Both could be key to El Tri's longstanding hopes of reaching the quarterfinal round.
Biggest weakness
A major hole comes from Mexico's struggles to regain possession at midfield, which would help at both ends. El Tri also need a natural full-back who could pair with Miguel Layun. Several players have filled in, but few have thrived. Moreover, many fans believe Mexico's weakest link lies on its bench: Osorio has yet to establish a style of play, and his questionable rotations have been the target of much criticism.
Star player
Hirving Lozano has emerged as Mexico's main figure for the World Cup. In just his first season in Europe, the young striker established himself as an important player for PSV. As a result, Mexico has pinned its hopes of reaching the quarterfinals on him. A good performance in Russia could prompt more elite European clubs to pay attention to "Chucky."
Projected XI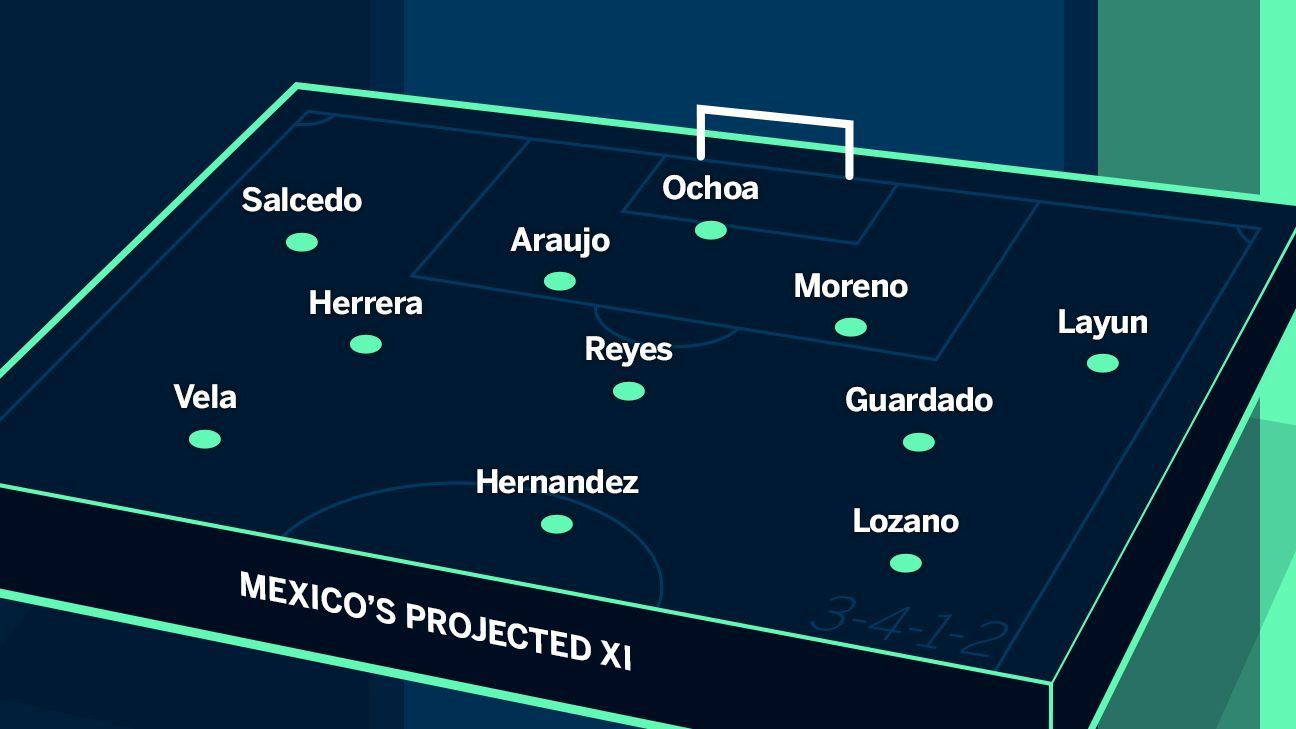 What the local media says
"One must be a realist. I see a complicated group when it comes to the next round, truth be told. Thinking that Germany will win the group, Mexico will battle Sweden for second place. Perhaps people don't want to think beyond that because the next phase doesn't bode well for Mexico -- it's more likely that the Mexicans finish in second place, and that Brazil earns first in its group and would be the next opponent. The truth is a fifth game seems like a long shot." -- former Mexico forward and current ESPN analyst Jared Borgetti
What the stats say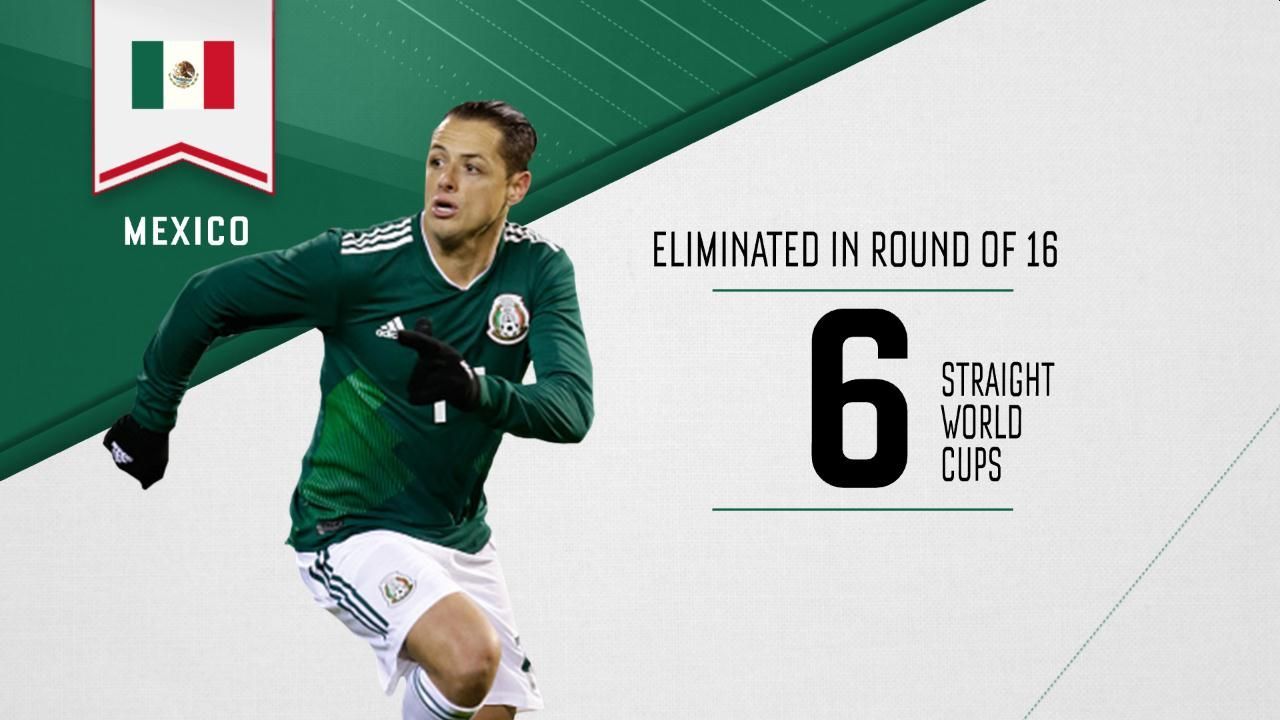 Prediction
Mexico is in Group F with Germany, Sweden and South Korea, and will battle for the group's second berth because the defending champion Germans will almost assuredly earn the first-place slot. El Tri starts against Germany, and a good effort in that game could be key in the ensuing matchups and in their quest for the round of 16. If they pull through, Mexico could face Brazil and thus a tall order to reach the quarterfinals.