England deserve to host the World Cup in 2030 and should mount a joint bid with Ireland, banned former FIFA president Sepp Blatter said on Wednesday.
Blatter, in Moscow to attend the World Cup game between Portugal and Morocco as a guest of Russian President Vladimir Putin, is on what a Kremlin spokesman said is a "private visit," not one conducted in an official capacity.
"I think that England, or the islands -- they deserve to organise the World Cup," Blatter told Sky Sports. "They had it in 1966 so it's a long time ago.
"[I was told that] it could be with Wales and Scotland together but I said, 'Why not Ireland, all together?' With 48 teams, you need more than one country to host it."
England bid for this year's tournament but lost out to Russia despite being one of the favourites.
---
World Cup 2018 must-reads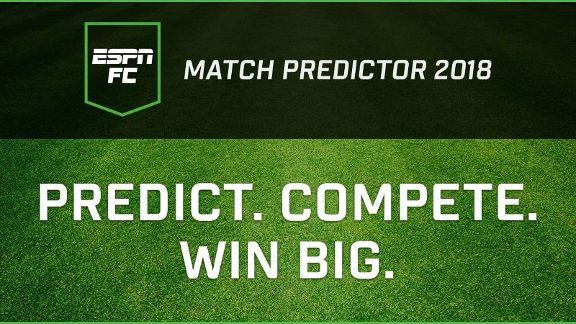 - Make your daily picks with ESPN FC Match Predictor 2018!
- World Cup fixtures, results and coverage
- World Cup LIVE: Follow all the action daily with ESPN
- Mexico trio and Ronaldo make the ESPN team of Round 1
- Lewandowski, Mane, James and Salah and their one-man team limitations
---
Blatter, who led the organisation for 17 years, is serving a six-year ban for unethical conduct after FIFA's global corruption scandal in 2015.
The ban on Blatter from "all football activities" was imposed shortly after the Swiss attorney general's office began criminal proceedings against him on suspicion of criminal mismanagement and misappropriation. However, a FIFA spokesman told Reuters his presence at the tournament was not a breach of that ban.
"In itself, this is not a breach. It depends on what he does at the match," said FIFA spokesman Alois Hug.
No charges have yet been brought and Blatter has repeatedly denied any wrongdoing.
Blatter pointed out that the new "one person, one vote" ballot system that resulted in the United States, Canada and Mexico being chosen as hosts for the 2026 World Cup last week was one of his legacies.
The vote for the tournaments in 2018 and 2022, when it will be played in Qatar, was made by the former executive committee -- several members of which were later banned for life from the sport after they were caught up in the FIFA scandal.
"This is what I introduced in 2011," Blatter said. "But the elections should be made by secret ballot. This is also in the statutes of FIFA and the regulations and you should not announce who votes for whom."
The result of each ballot and related votes by members of the FIFA Congress for the 2026 hosts were made public.
Speaking in an interview with Russian news channel RT, Blatter said he had advocated for Russia to be chosen as the World Cup host in 2010.
"When I arrived yesterday, I saw it a little bit, it's my World Cup. How I was received here, television, cameras, people photographs and so on," he said in the interview filmed in front of the Kremlin.
Blatter, who was suspended in 2015, also said he felt "abandoned" by FIFA and that he should have stepped aside earlier.
He has repeatedly denied any wrongdoing despite his ban and struck a defiant tone in Moscow, describing the criminal probe as "an attack on FIFA" and saying he was still president of the organisation.
"I was suspended, I'm still a suspended president. I'm still president, but suspended," he told RT. "It was not an easy time for me, it's still not the easiest time."
When asked how he had been occupying his time since the ban, Blatter said he was grappling with how to solve the problem of political intervention in world football.
"Football should not be dominated by politics. Football should help, perhaps, to solve political problems. But in the past we have seen that there is political intervention for football," he said.