The 2020 MLS Cup playoffs are upon us. With 18 clubs vying for an opportunity to lift that most prized piece of silverware, ESPN's Jeff Carlisle and Austin Lindberg have broken down the biggest storylines to follow this postseason and analyzed every matchup.
Jump to: Testing teams' depth | The expanded field | Results
Matchup analysis: Toronto vs. Nashville | Philadelphia vs. New England | Seattle vs. LAFC
Playoffs will put teams' depth to the test
In just about any season, the MLS Cup playoffs are witness to all kinds of chaos. In the past 10 years, only twice has a conference's top seed so much as reached MLS Cup. That dynamic continued even when the league moved to a single-game format, with higher seeds hosting for every round in 2019.
But 2020 has proven to be a campaign unlike any other in the league's history. The COVID-19 pandemic, and the compressed regular-season schedule that it wrought, stretched the resources of teams to breaking point. For some presumed powers -- like the LA Galaxy and Atlanta United FC -- those stressors went beyond the breaking point and resulted in a failure to qualify for the postseason.
- Stream FC Daily on ESPN+
- 2020 MLS Playoffs: Who's in, schedule and more
- MLS on ESPN+: Stream LIVE games and replays (U.S. only)
For those teams that did qualify, finding success will require managers to utilize the depth of their rosters to a higher level. In years past, a head coach's starting XI was pretty much set heading into the postseason. That is still true to a degree, but the aforementioned dual challenges of COVID-19 and a tight schedule are very much in play.
A team that reaches MLS Cup is likely facing the prospect of playing four games in 21 days. On the face of it, that pace seems manageable, but the last three games will be played in what could be as many as 14 days and as few as 12. Last season's run to MLS Cup saw Seattle play its last three games in 19 days. For that reason, managers will be faced with the prospect of rotating players -- or at least rationing minutes -- more than might otherwise be expected in the playoffs. The availability, or lack thereof, of same-day travel could tax the players as well.
As for the pandemic, that already is set to have an impact, through no fault of the league. The just-concluded international window saw three members of LAFC test positive for COVID-19 while they were away on international duty, a group that includes Golden Boot winner Diego Rossi. (They, along with teammate Brian Rodriguez, who did not test positive but was with Rossi and Uruguay over the break, will miss the Nov. 24 game vs. Seattle.) That is on top of the 42 players who tested positive via the league's testing protocol since late August.
The bulk of those have since recovered and are back on the field, but according to MLS, seven players tested positive during the last week of the regular season, a testament to the coronavirus' continued effect on the season.
On the plus side, managers have been digging deep into their rosters for most of this season, especially after teams resumed in their home markets, which has given young players some valuable experience that, in a normal season, would have been absent. But the playoffs apply their own special kind of pressure, a stress that's rarely replicated during the league campaign. That stress will put a premium on striking the right balance between youth and experience, although with the injury bug -- and the viral one -- never far away, some managers may have little choice than to throw young players to the playoff wolves. Health, it would seem, will be even more of a factor than it usually is in the postseason. - Jeff Carlisle
Will the expanded field spring surprises?
Another unique -- some would say overly generous -- aspect of this year's playoffs will be the expanded field. All told, 18 teams will be taking part, four more than there has ever been in an MLS postseason. Ten are from the Eastern Conference, and eight qualified from the West.
Might this set the stage for even more upsets? In a season blighted by a pandemic and with schedules heavily regionalized as a result, it's difficult to get a sense of just how big the gap is between the presumed haves and have-nots. It's tempting, in that case, to look at which teams finished the regular season the strongest -- like New York City FC, the Philadelphia Union and Sporting Kansas City -- and declare them favorites, but there are other factors at play.
Last season, MLS went to a single-elimination format. That was done primarily to reward higher-seeded teams and put more of an emphasis on home-field advantage. But with fans limited in most venues, and in others outright prohibited, playing in a home stadium won't be as advantageous as it would be during a normal postseason.
Absolutely wild so far. 2020 is something else, y'all. pic.twitter.com/3XP6Cs5Xqq

— Major League Soccer (@MLS) November 23, 2020
Regardless, the playoffs should serve up their usual bits of drama. In the middle of a pandemic, contesting MLS Cup will be the biggest victory of all. - Jeff Carlisle
Matchup analysis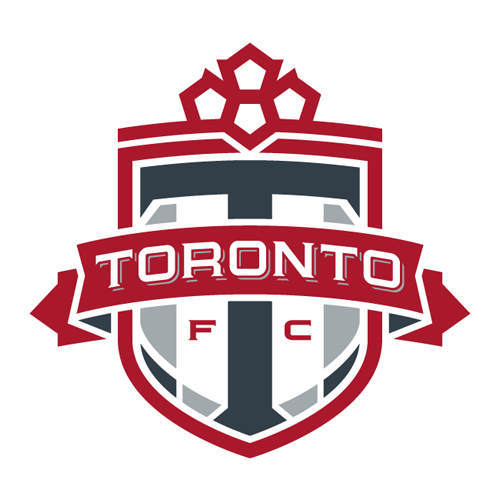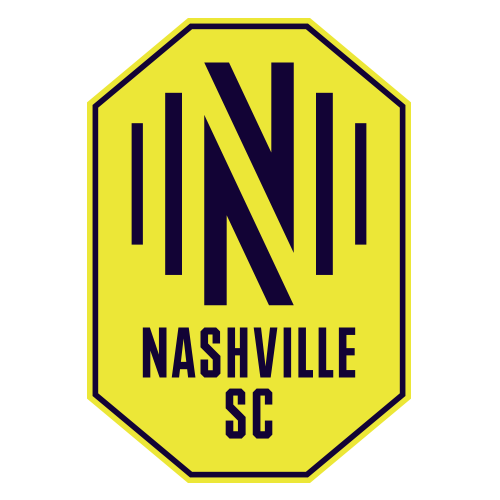 Round One: Toronto FC vs. Nashville SC | Tuesday, 6 p.m. ET
OUR PICK: Toronto 2-1 Nashville
After beating Eastern Conference favorites NYCFC, Columbus and Philadelphia back to back to back in September and October, Toronto sputtered down the stretch, suffering three of its five losses on the season in its final eight matches. But with none of their veteran-laden squad selected for international duty, the Reds have been able to rest, recover and recuperate in the two weeks since Decision Day. That, coupled with its extensive postseason experience, representing the East in three of the past four MLS Cups, Toronto is well positioned to make some noise in the coming weeks.
But it would be a mistake to overlook Nashville in this contest. Prior to the start of the 2020 season, few would've predicted Music City being the more successful expansion outfit as it and David Beckham's glitzy Inter Miami CF began play. And not only did Nashville prove the stronger, more consistent team throughout the campaign, they torched (an admittedly COVID-decimated) Miami in the play-in round. Gary Smith's well-drilled group will make life difficult for Toronto's collection of talented attackers, but even MLS Defender of the Year Walker Zimmerman will struggle to match up against the likes of Jozy Altidore, Alejandro Pozuelo & Co. - Austin Lindberg
Round One: Philadelphia Union vs. New England Revolution | Tuesday, 8 p.m. ET (stream live on ESPN)
OUR PICK: Philadelphia 2-0 New England
In their 11th season of existence, the Union won their first piece of silverware this season in the shape of the Supporters' Shield. Not only were they the best team in MLS in 2020, they were the envy of the league, too, with seven homegrown players making appearances for the club this campaign. And this contest with the Revs will be theirs to lose.
New England made it past the Montreal Impact and the play-in round thanks to the playmaking of Carles Gil and, more importantly, a 95th-minute winner from Gustavo Bou. But with a defense consisting of Mark McKenzie, Kai Wagner and Raymond Gaddis (and potentially Andre Blake in goal, should he be deemed fully fit), Philadelphia is as poised as any team in the league to deal with the Revs' threat. And with Brenden Aaronson creating for exceptional finishers in Kacper Przybylko and Sergio Santos, the Union have more than enough talent going forward to cause Bruce Arena and his obdurate defense headaches all night long.- Austin Lindberg
Round One: Seattle Sounders FC vs. LAFC | Tuesday, 10:30 p.m. ET (stream live on ESPN)
OUR PICK: Seattle 3-2 LAFC
This match is notable for who won't be there as much as who will be. The recent international window saw three LAFC players -- Diego Palacios, Jose Cifuentes and Golden Boot winner Diego Rossi -- all test positive for COVID-19.
The loss of Rossi, in particular, is a massive blow. Yet hope persists in the form of Carlos Vela, who seems to be fitter at this point than at any other time this season. Bradley Wright-Phillips has proved an astute pickup with eight goals and six assists. They'll need to be at their peak, given the inconsistency shown by LAFC's defense, especially in transition, though he recent acquisition Jesus David Murillo has helped.
Seattle looked short of its best down the stretch, going 2-2-3 in its last seven matches. A 4-1 final-day win against San Jose hinted that things were coming together. But Seattle's edge is in its attack, where Nicolas Lodeiro, Jordan Morris and forward Raul Ruidiaz have proved potent over the season, combining for 29 goals and 22 assists. - Jeff Carlisle
Results
Round One: Orlando City 1-1 New York City FC (Orlando advances on penalties)
This one had all the drama you could ask for, all concentrated in the 22 minutes it took for the penalty shootout to determine a winner. Orlando goalkeeper Pedro Gallese was sent off, backup Brian Rowe was allowed to be subbed on to replace him, then he was deemed ineligible and had to come right back off -- decisions that were backed by the Professional Referees Organization -- then center-back Rodrigo Schlegel put on the gloves and made a save in the fifth round to help send the Lions to the Eastern Conference semifinals.
Columbus beat RBNY 3-2 in first round of playoffs
Darlington Nagbe and Gyasi Zardes score in the second half as Columbus Crew knock out New York Red Bulls.
Round One: Columbus Crew 3-2 New York Red Bulls
Having lost five of its final 10 games in the regular season, Columbus had to come from a goal down to beat the Red Bulls. And then, 3-1 up, conceded a stoppage-time goal and then barely held on to the advantage as New York came ever so close to a dramatic equalizer.
Melia the hero as Sporting KC beat San Jose on penalties
Tim Melia holds San Jose scoreless in the penalty shootout to help Sporting KC reach the Western Conference semis.

Round One: Sporting Kansas City 3-3 San Jose Earthquakes (Kansas City advances on penalties)
No postseason contest in MLS history had seen both teams score in second-half stoppage time, as Gianluca Busio and Chris Wondolowski traded goals in the 91st and 97th minutes, and then Tim Melia made three saves in the ensuing penalty shootout to record the first 3-0 shootout scoreline in league history. SKC now hosts Minnesota in the Western Conference semifinals.
Minnesota earn first-ever playoff win vs. Colorado
Minnesota United are through to the Western Conference semifinals following a 3-0 win vs. the Colorado Rapids.
Round One: Minnesota United 3-0 Colorado Rapids
Minnesota weathered an early spell of Colorado possession, pressure and chances, before Kevin Molino scored against the run of play and changed the complexion of this game entirely. From that moment in the 22nd minute onward, the Loons dominated, and Molino, Emanuel Reynoso and Robin Lod reminded the league why they are perhaps the most potent trio of attackers in this postseason. They'll travel to Kansas City for a date with Sporting in the conference semis.
Dallas defeat Portland on penalties to advance to semis
FC Dallas convert all eight of their penalty shootout attempts to upset the Portland Timbers.

Round One: Portland Timbers 1-1 FC Dallas (Dallas advances on penalties)
Portland was supposed to be built for the playoffs, as evidenced by its MLS is Back Tournament win, but it was sent packing on penalties by a Dallas team that never got to kick a ball in anger in the Orlando bubble after a cluster of COVID cases prohibited them from participating. Luchi Gonzalez's team is making up for lost time in the league's second knockout competition of 2020.