Saudi Arabia coach Juan Antonio Pizzi said Russia "won without doing much," blaming his own side's short-comings for the 5-0 defeat in Thursday's World Cup opener, rather than credit the hosts.
"I don't think they did anything to surprise us," Pizzi said. "They won without doing much -- a poor [Saudi Arabia] performance explains this result."
Yuri Gazinsky put Russia ahead with a header in the 12th minute and substitute Denis Cheryshev added two goals while Artyom Dzyuba and Alexander Golovin were also on the scoresheet.
Pizzi called the scoreline "shameful" and said his team would improve before next week's game against Uruguay.
"Results like this don't happen very often in World Cups and we need to recover from this shameful situation," the Argentine said. "I trust my efforts, I trust my players and I fully trust that we'll have a better performance in the next game."
Russia coach Stanislav Cherchesov pushed back at his counterpart's comments, saying that while his tactics might have been familiar, the performance was tighter, more disciplined and more mature than his side had shown before.
Looking relaxed after taking a congratulatory phone call from President Vladimir Putin, who watched in delight in the stands, Cherchesov stressed that Russia, the lowest-ranked team in the competition, have to do more than thump the second weakest to rid themselves of the under-achiever label.
---
World Cup 2018 must-reads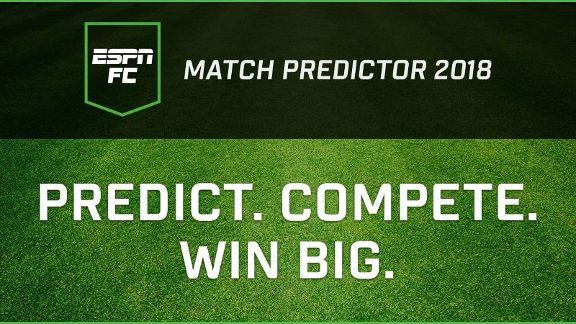 - Make your picks with ESPN FC Match Predictor 2018!
- Welcome to the Alternative 2018 World Cup Fans' Guide
- ESPN FC's experts make their picks
- Marvel's amazing World Cup spoilers
- Revealed: World Cup 2018 Ultimate XI
- Fixtures, results and full coverage
- Team-by-team previews of all 32 nations
---
There was, he said, still scope to fail to get out of the group but he also had a warning to the doubters who have watched his automatic qualifiers flounder through a diet of friendlies. Russia, he explained, have been preparing for their moment of history in their home World Cup.
"To be good is one thing," he told reporters. "But to be good at the right time in the right place is quite another."
Cherchesov urged his side to forget the result, thinking ahead to Tuesday against Egypt before a showdown with Group A favourites Uruguay in 10 days time. Egypt, especially with returning Liverpool striker Mohamed Salah, would be a different test, Cherchesov said.
"I don't think there's a danger of [getting big-headed, we know why we're here," Cherchesov said. "We went for a walk before the game and we talked about how this tournament is just the beginning. OK, we won 5-0 and we got three points but it could have been a draw and only a point -- we would still have to get out of the group.
"We won our first game at [last summer's] Confederations Cup and it didn't take us too far. So we're on the right track but we should turn the page and forget this game."
A first-half hamstring injury to Alan Dzagoev had a silver lining on the night as his replacement Denis Cheryshev came on to score twice, but the coach also could not hide his fear the creative midfielder could be out for the rest of the tournament.
Medical tests on Friday will tell, Cherchesov said, yet the way Dzagoev pulled up suddenly in extreme pain did not look good for the CSKA Moscow player, three days before his 28th birthday.
Midfielder Yuri Zhirkov added: "We played well, controlled the ball. We need to keep doing that ... Cherchesov says that we did well, that it's the first game and we need to keep going."
Information from Reuters was used in this report.