Adrián Beltré is one of only three active players in the majors who started playing in the 20th century. Starting as a 19-year-old with the Los Angeles Dodgers in 1998, he has been one of the most productive hitters in baseball over the past two decades. He currently ranks second in WAR among active players and has amassed more than 450 home runs and 1,600 RBIs.
With a double against the Orioles on Sunday, he became the first Texas Ranger and 31st player to reach the magic number of 3,000 hits. Here's how he did it:

First of a nation
Of the 31 players to reach the 3,000-hit mark, only five were born outside of the United States. Beltré is the first Dominican-born player to reach the milestone.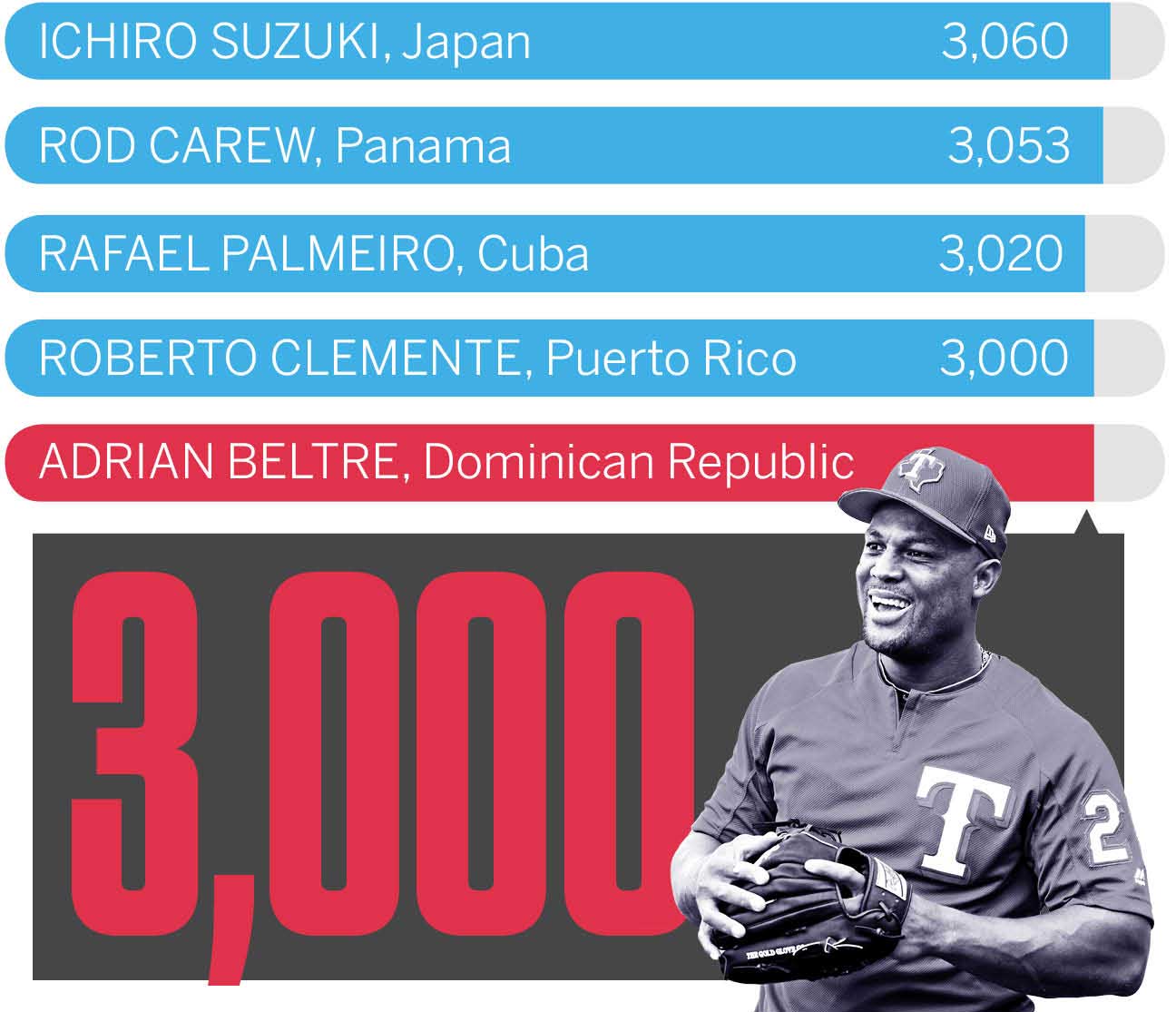 Third base's the charm
The 3,000-hit club is full of middle infielders and outfielders: Beltré becomes just the third third baseman to accomplish the feat. (George Brett and Wade Boggs were the others.)

*As primary position played in career.

Double trouble
Beltré likes to double down on his hits. He is currently tied for 13th on the all-time doubles list, and more than 20 percent of his hits have been two-baggers.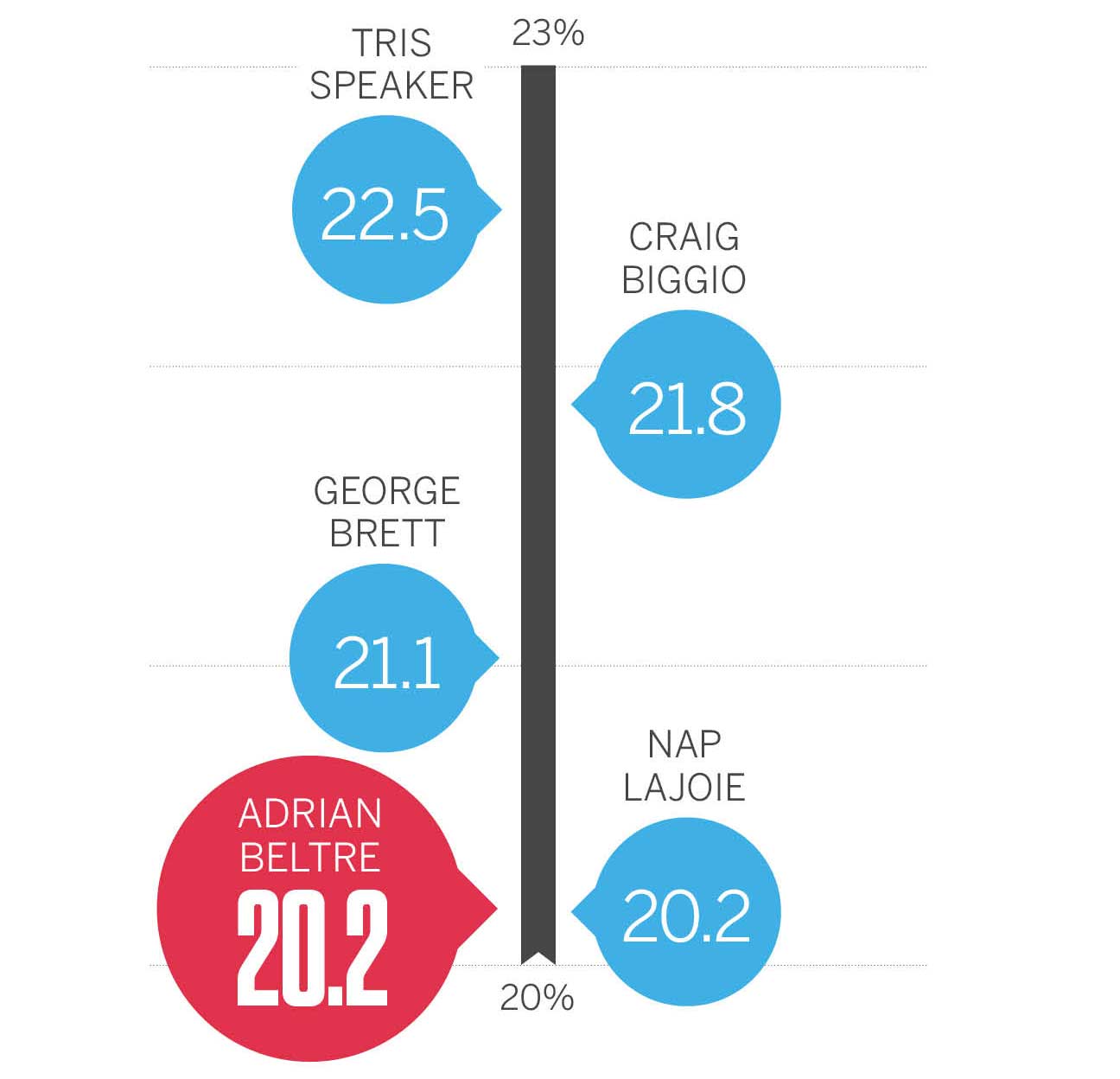 *Lajoie's rate of doubles is .2020; Beltré's is .2016.

Extra credit
It's not just doubles: More than 36 percent of Beltré's hits have gone for extra bases. He sits just below four of the 3,000-hit club's top five home run hitters.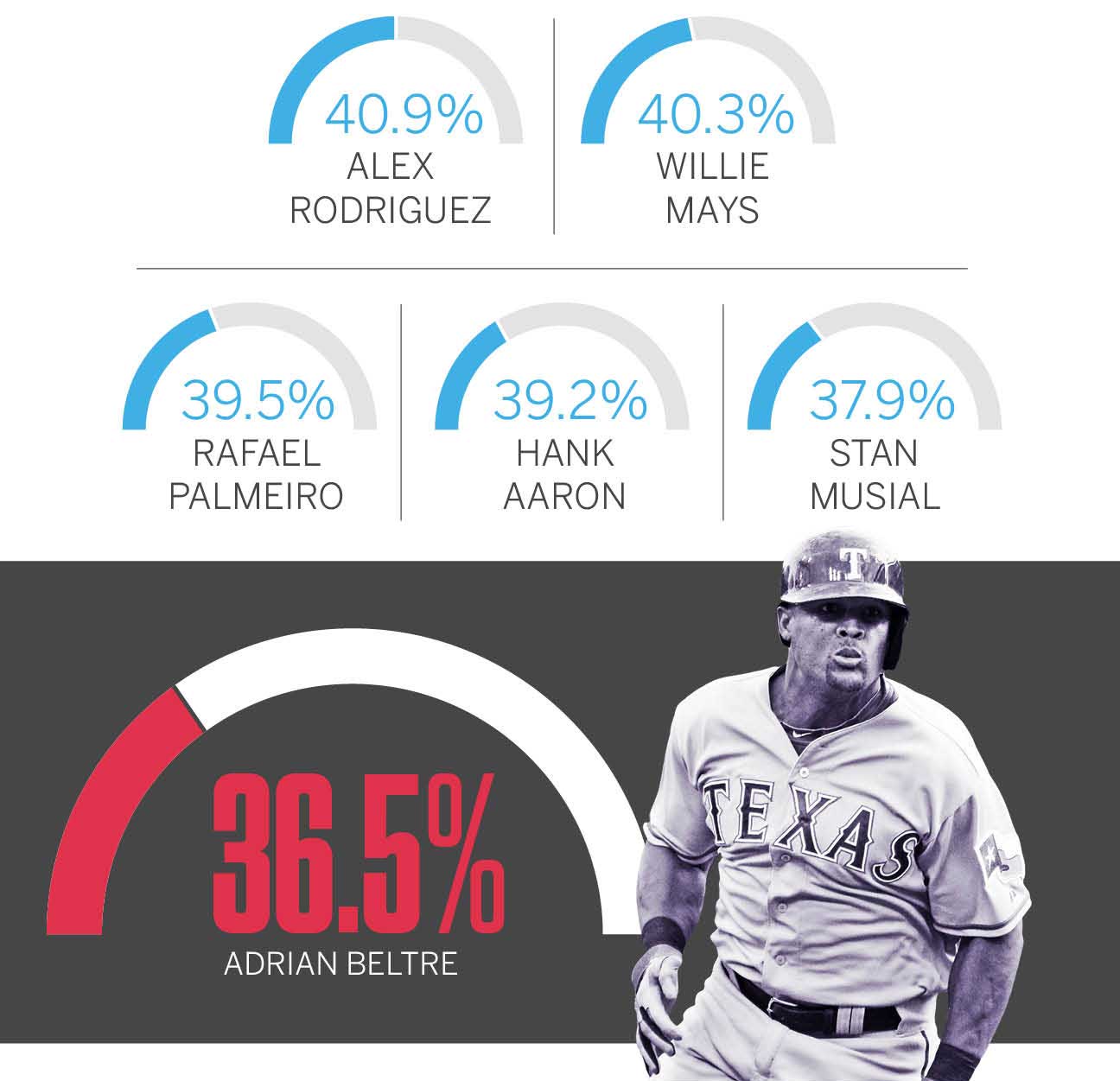 Away-field advantages
Beltré loves batting in Arlington, Texas, hitting at a .332 clip. But it's not his favorite place to rake. Among ballparks where he has played at least 20 games, it ranks just outside the top five. The thin air in Colorado takes the cake.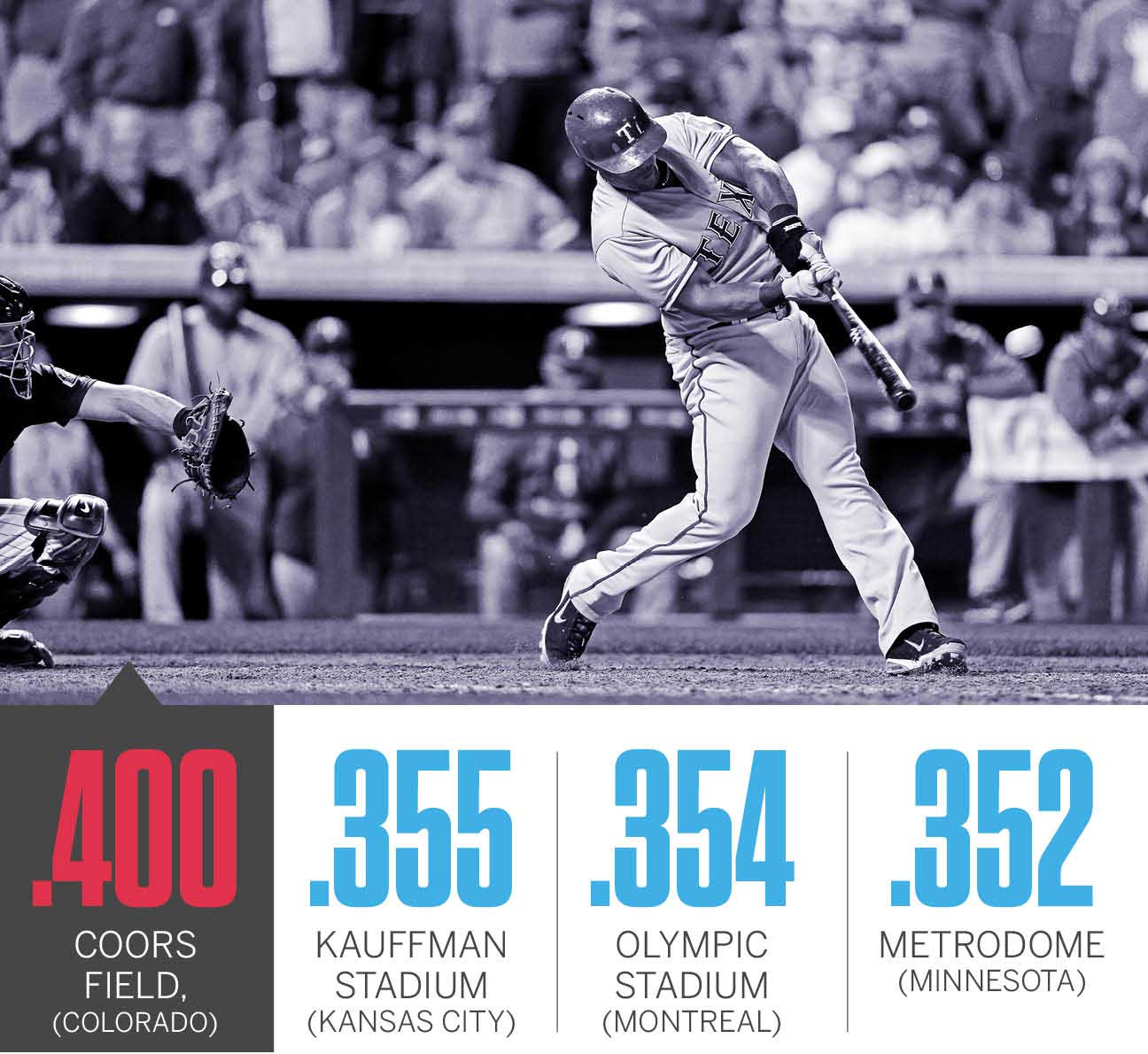 Equal-opportunity outs
When Beltré is up, it doesn't really matter how many outs are on the table. He is almost as prolific with two outs as he is to start an inning.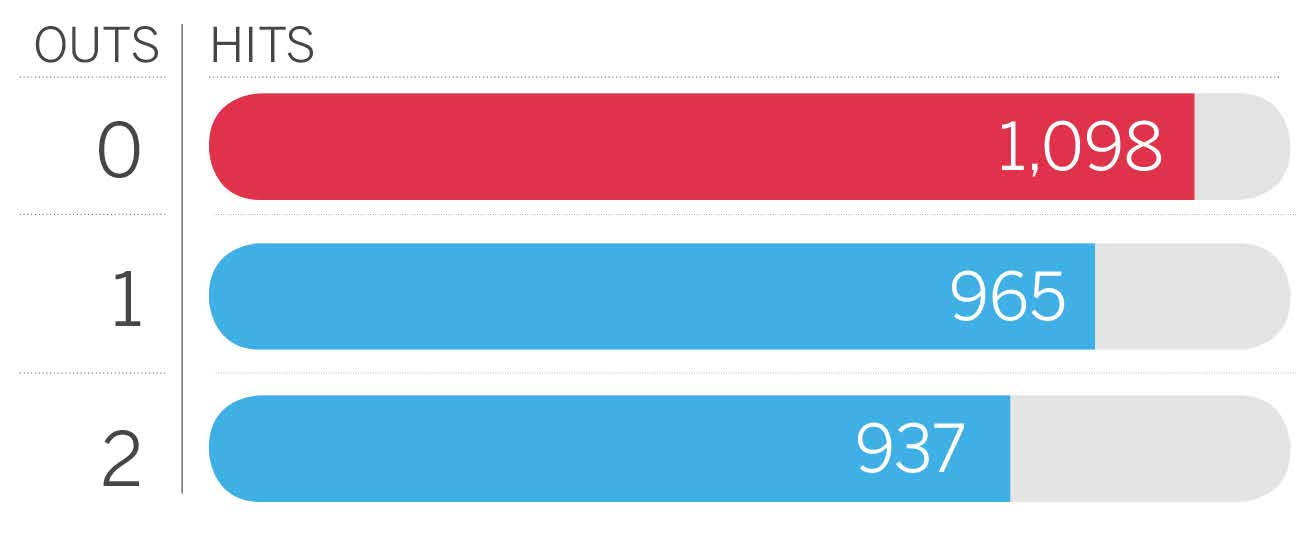 Favorite foes
What pitchers does Beltré like to tee off on? Tall, right-handed pitchers. Three of the top five pitchers Beltré has excelled against are at least 6-foot-5.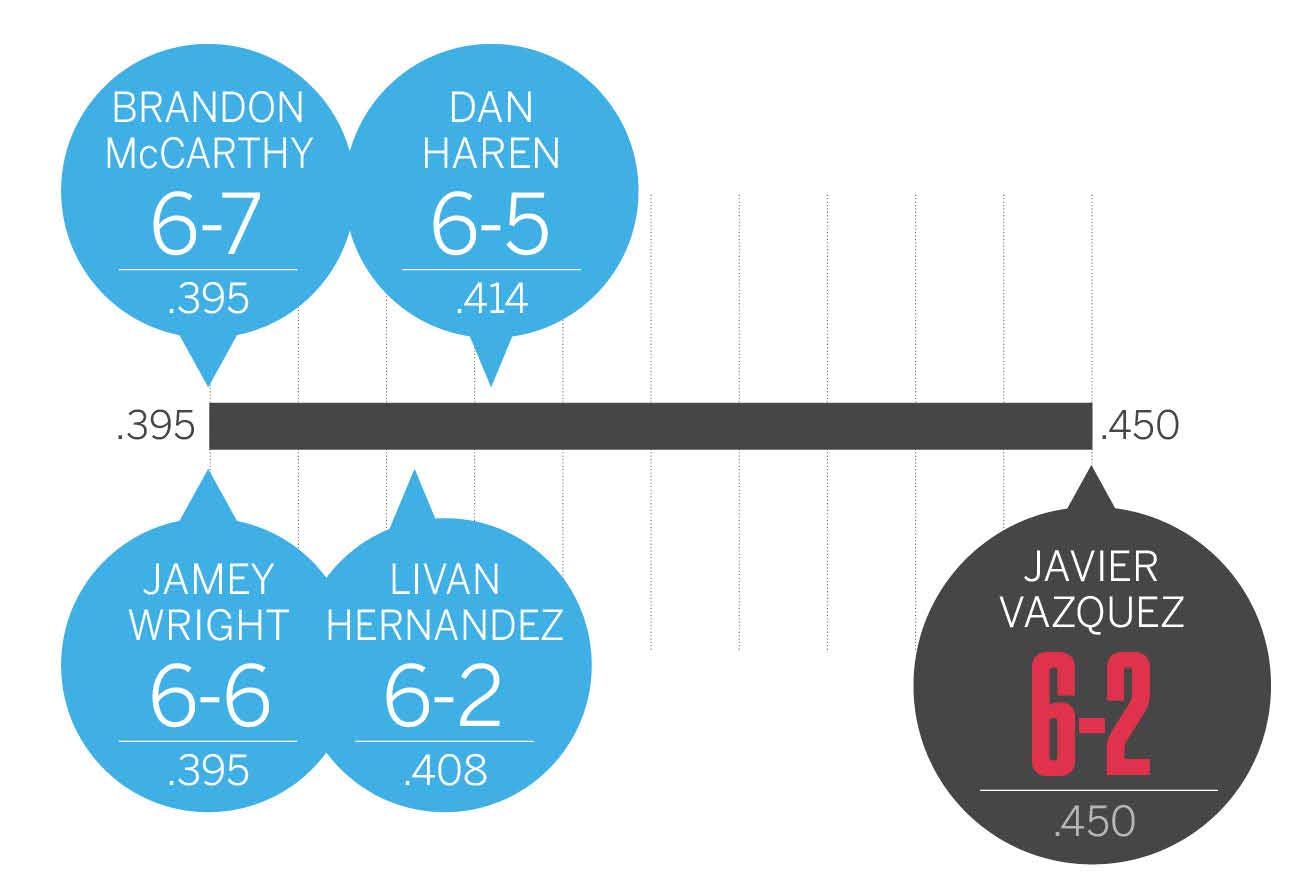 *Minimum 30 at-bats. Stats courtesy of Baseball Reference.