Twellman: Galaxy searching for identity ahead of El Trafico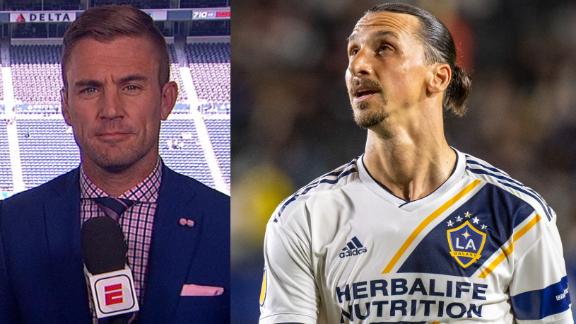 Ruidiaz nets goal of the season contender for Seattle
Major League Soccer: Raul Ruidiaz (58') Seattle Sounders 1-0 Atlanta United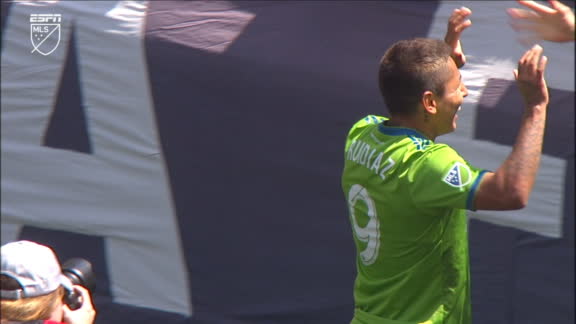 Is this year's LAFC side already the best MLS team ever?
NYCFC players confront referee after controversial loss
Why Atlanta United is still looking 'disjointed and clunky'
Red Bulls' win over NYCFC marred by controversy
Toronto FC beats Montreal in Canadian Classique
Jozy Altidore and Alejandro Pozuelo each scored in the second half for Toronto, dealing Montreal their third consecutive defeat in MLS.
Seattle top Atlanta to go 2nd in West
Rooney, D.C. United overcome 2-0 deficit in draw vs. Revs
Wild finish in Minnesota as Loons fend off Dallas
Savarino dazzles for RSL in rout of Union
Brilliant equalizer helps Rapids draw Timbers
Sam Nicholson's impressive equalizer helped Colorado draw at Portland, but the Rapids gifted the Timbers two goals via an own goal and a penalty.
Sporting KC sink lowly Whitecaps 3-0
Dwyer sent off but Michel lifts Orlando City to victory
ESPN Illustration

Lionel Messi and Cristiano Ronaldo are the dominant forces in soccer, but who's next? Who will take on the challenge of being the best in soccer?

Melissa Lyttle for ESPN

Freddy Adu was supposed to save U.S. soccer before his career fizzled out. But he has found happiness in coaching as he plots his final comeback.

Photo by Stuart Franklin/Getty Images

Nick Hornby: The 2018-19 campaign showed that Arsenal will always flake out when it matters, no matter who's playing or coaching.

ESPN Illustration

It's been another remarkable season in England's top flight. Bill Barnwell runs through the best and worst of the 2018-19 Premier League season.

Jan Kruger - UEFA/UEFA via Getty Images

At 20, the Liverpool and England right-back has had a meteoric rise that includes back-to-back Champions League finals. But he is not satisfied.

Artist: Carlos Villa; Colors: Carlos Lopez

To celebrate the release of "Captain Marvel," ESPN and Marvel teamed up to turn our favorite soccer captains into galaxy-dominating superheroes.

Ryan Inzana

Here are the top 100 players and managers in men's soccer, as rated by our experts.

Getty

The world's best striker has his sights set on an NFL career. Why can't he make it happen?

Katie Nolan

The host of 'Always Late' on ESPN+ checked a big item on her bucket list when she visited Anfield.

EPA/Marcelo Sayao

On Feb. 8, a fire at an uninspected youth dormitory at one of Brazil's highest-earning teams caused 10 preventable deaths. How?

Rodrigo Jimenez/EPA-EFE/REX/Shutterstock

Some of soccer's biggest grudge matches take place over the final three months of the season. Here's your must-have guide.

Julie Glassberg for ESPN

The tragic disappearance of Emiliano Sala, bound for new club Cardiff on a single-engine plane, raises the question: How did this happen?

Robert Beck for ESPN

A United States legend came out of retirement, again. We were in San Diego to see how Landon Donovan got on and to ask him: "Why?"

ESPN Illustration

For most clubs, losing a star like Frenkie De Jong would be a killer. For Ajax, it's their business model.

Photography by Maria Amasanti

When Boca Juniors and River Plate were set to meet in Argentina's most important match ever, Buenos Aires lost its mind.

ESPN Illustration

Sergio Ramos is a master, Wilfried Zaha knows how to win a free kick and chicanery from corners can be crucial. Welcome to the dark arts.

ESPN

Getty

Keep track of all the important upcoming fixtures in the Premier League, Champions League, La Liga, English Football League and more.

Getty

Results and scores from the Premier League, Champions League, La Liga, English Football League and more.

Getty

Updated tables from the Premier League, Champions League, La Liga, English Football League and more.
Customise ESPN